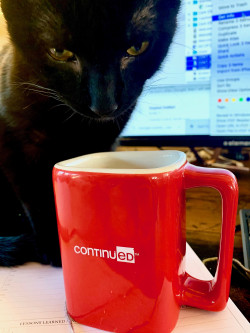 As a 100% remote company, Continued team members cite many advantages to working from home, from shedding lengthy commutes to having more time for family or activities they enjoy outside of work.
Among the benefits of virtual work, the ability to work alongside their pets is a highlight for many. 
Many team members agree the "pet effect" decreases stress levels and increases happiness, productivity, and even exercise levels. 
The Continued team uses the communication platform Slack for both internal business communication and "virtual water cooler" conversation. More than half of the company subscribes to a Slack channel dedicated to pets to share pictures and stories of their dogs, cats, horses, rabbits, and other animals.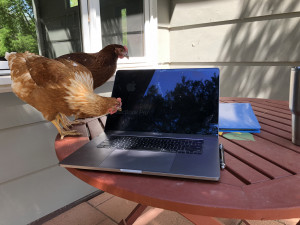 "Animals bring me great joy and a sense of purpose," said Amy Natho, Sr. CE Administrator/Associate Editor-Continued's SpeechPathology.com (CEU Administration). Natho has a dog and four chickens—two of which, Peaches and Penny, are pictured right. She also regularly volunteers at her local animal shelter.
"My pets and the animals I volunteer with get me outdoors, make me laugh, and make me forget minor troubles or stresses. It is a real gift to have a remote job that allows me to spend more time with them."
"Animals bring me great joy and a sense of purpose. It is a real gift to have a flexible, work-from-home job that allows me to spend more time with them." — Amy Natho 
See what some Continued team members have to say about their favorite officemates! 
Leigha and Wilson of Minneapolis, Minnesota 
While Leigha Jansen leads Continued's educational technology team, Wilson dozes on his bed directly under her desk, which makes it convenient for him to receive frequent belly and ear rubs. 
Jansen says she talks to Wilson a lot to work out challenges—and probably owes him more treats for listening.
"As recent empty-nesters, it gets lonely around the house, but Wilson keeps my heart full," Jansen said. "He warns me of 'stranger danger' when delivery trucks arrive and unknown visitors leave brown squares on my front step!"
Olga and Toby of St. Cloud, Florida: 
Olga Yeromenko is a quality assurance analyst/engineer and shares an office with her Scottish Fold cat, Toby, who she says is "the boss."
He can often be found keeping watch from atop of her printer. 
"It is so great to work from home with my cat," Yeromenko said. "He is always near me and not just my officemate; he is 'my boss' because he controls everything that I do."
Joanne and Jake of Denver, Colorado:
Joanne Slater leads the continuing education administration team alongside her rescued golden retriever, Jake. He is known to sleep on the job under her keyboard tray. 
"With my children grown and husband out of town a lot, Jake is my constant companion during the day," Slater said. "Often when I start a call and he hears me talking, he knows that means my hands are free, and he will come up to get his ears and belly rubbed. I am not sure which one of us enjoys that more!"
Linda, Jinx, Elsa, Jagger, Boo Boo, and Phoebe of Grosse Ile, Michigan
Accounting specialist Linda Chittum has a variety of furry officemates that join her during the workday. Her dog, Phoebe, makes it known when visitors arrive but otherwise snoozes most of the day. The cats take breaks from napping to traverse Chittum's keyboard and try to catch the cursor on the computer screen. 
"One cat is smart enough to reach under or behind the monitor when he can't find the cursor on the screen," Chittum said. 
Wendy and Nala of Philadelphia
Wendy Bradbury says her English bulldog, Nala, is her loyal sidekick at work. While Bradbury stays busy as VP of Sales - Career & Educational Services, Nala is hard at work sleeping next to her most of the day and never makes a peep—except when deliveries arrive! 
"Nala begs to get on my lap no matter where I'm working in the house—she has no idea she's almost 70 pounds—and she serves as my personal heating blanket," Bradbury said. "She goes into depression when I have to travel for work because it throws off her daily snuggle routine."
"I witness some crazy antics while working alongside my furry friends that make me laugh and offer nice stress relief when I need it." — Andrea Thompson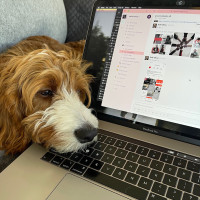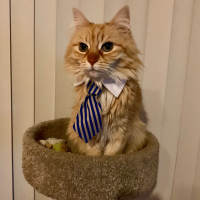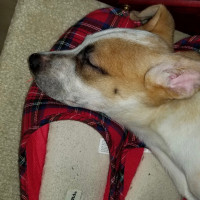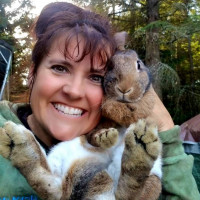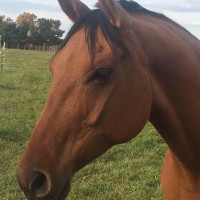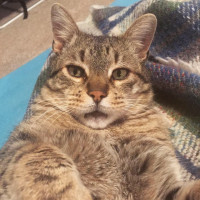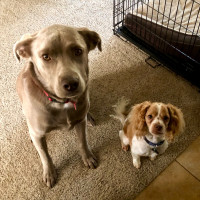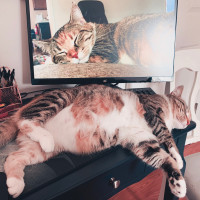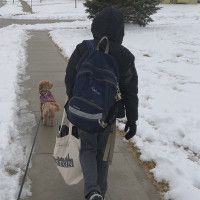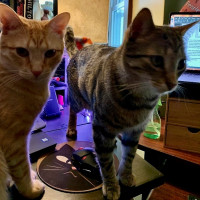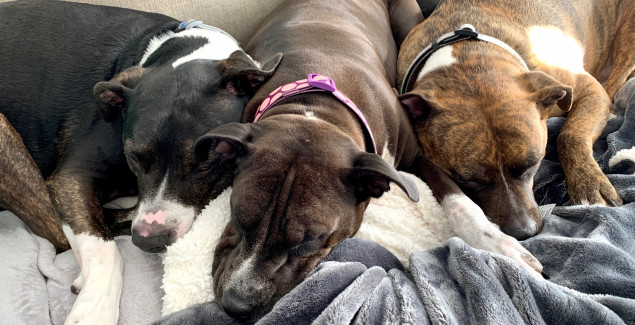 1. Kelly and Ronaldo Olivas have one of the newest pets on the team—welcome to the Continued family, Oggie!; 2. Sheila Heath's cat, Blondie, "dresses for the job she wants" of lead kitty; 3. Melissa Freund's rescue pup, Sandy, often naps under mom's desk; 4. Heidi Proctor cares for many rescued or physically challenged animals, including nine rabbits; 5. Fawn Carson's dog, Leo, takes a rest on her laptop; 6. Andrea Thompson has many furry friends and reptiles at her home, including her horse, Tater; 7. Kristin Masliuk's pug, Mr. Fudd, enjoys a lunchtime stroll between snoozes in the office; 8. Desmond Rush's cat, Mr. Grey, enjoys a photo session; 9. Jessica Lewis' two dogs, Doc and Baxter, are never far from her desk; 10. Emily Poston periodically sacrifices desk space for her cat, Coco; 11. Erin Hoskins and her son walk to the school bus stop with their sidekick, Bailey. 12. Bobbi L'Huillier's cats, Hobbes and Tormund, stand guard as she goes about her workday; 13. Andie Taylor's rescue dogs Pippin, Arwen, and Merry are always in a pile together.
Keep up with our team—and furry teammates!—on Instagram.