At Continued, we have a team that is more like a family. What's our common DNA? A willingness to collaborate, high levels of motivation, an appreciation for others, creative thinking, and a passion for lifelong learning. Get to know our family member Joanne Slater and how she illustrates the six sides to our story.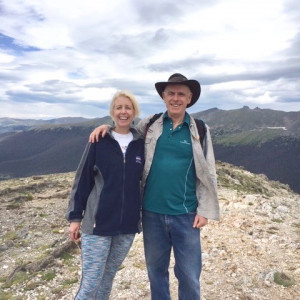 Joanne Slater, AuD, CCC-A, joined the Continued family shortly after its inception. As a practicing audiologist, she was brought on board as a consultant in 2000 for AudiologyOnline shortly after the site launched. Slater was instrumental in the process of AudiologyOnline becoming an approved continuing education provider of the American Speech-Language-Hearing Association (ASHA) and assisted in course approval from the American Academy of Audiology (AAA). 
She came on full time in 2004 and currently serves as director of CEU administration. Slater and her team ensure that the hundreds of courses offered each year across each of Continued's learning sites meet the continuing education needs of our members in all 50 states and adhere to the requirements of the relevant associations and regulatory entities whose credits are offered.
Slater and her husband have two adult children and live in Denver, Colorado.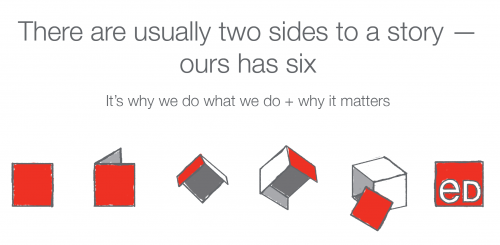 Slater has always worked with a four-legged companion by her side. Pictured, her longtime officemate, Daisy. Her current sidekick, Jake, is also a rescued golden retriever.

What do you like best about your job?
I appreciate that my current position allows me to develop a niche expertise and share that knowledge in a way that benefits the company. I also feel that my position capitalizes on my natural strength for organization.
Also, I won't lie that I like working from home. As my kids were growing up, it gave me the flexibility to keep up with my family and allowed me to remain professionally active in a way I don't think I could have if I had still been a practicing audiologist seeing patients. Even now that my kids are grown, I appreciate that working from home keeps me from being driven in so many different physical directions.
Among other benefits of working from home, not having to face rush hour has probably added years to my life. The need to be "on time" is hard-wired into my temperament, and there are times when traffic forces beyond my control could interfere with that!
If you won the lottery, what would you do? 
Who doesn't play this game from time to time? My answer to this question has changed over the years. I remember as a fresh college graduate, I believed that if I won the lottery I would keep working as an audiologist because I needed to reach a sense of accomplishment and mastery with my profession. At this time, I don't think I would keep working, at least not for pay. Hopefully I would win enough money that I could donate a lot of it to worthy causes and also volunteer for same said causes. I'd also spend a lot more time traveling. Having had opportunities to travel to numerous countries and continents, I know there are so many places that I would love to go back to and get to know a little better. 
Would you rather win an Olympic gold medal or an Academy Award? 
This is a tough question, but I think I would choose the Olympic gold medal. There must be such a sense of achievement knowing that you are the best or fastest in some sport as a result of years of training, sacrifice, and discipline. This feels like a more personal, objective victory than a recognition–albeit highly esteemed–from a professional jury.
What is your favorite sport?
When I was a kid, I really was not interested in sports. Now, I plan my weekends around watching the Denver Broncos and Formula 1 races. I also really enjoy watching World Cup skiing, the World Series, and volleyball (especially beach doubles). Bucket List item: Attend the Grand Prix in Monaco!
Excluding faith, family, or friends, what are a few things you can't live without?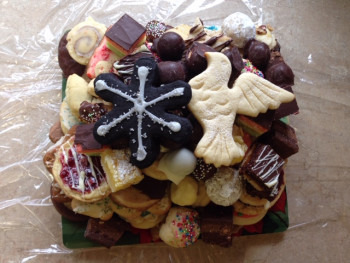 - A creative outlet such as knitting, crocheting, quilting, or putting together puzzles. Cooking also falls in this category.
- Playing board or card games—I have a whole closet full! I read about new game releases weekly and gather with friends regularly to play games.
- The opportunity to appreciate nature, whether on a drive or walking. 
- I love to read books and am always in the middle of one. 
- I absolutely love to travel. In the past five years alone, I've taken trips to Spain, Portugal, Germany, Austria, Greece, Chang Mai (Thailand), Hong Kong, and Singapore.
"I am so proud of how the company operates based on sound core values."
Joanne Slater at the 2018 company meeting in Atlanta.

What makes you most proud to work for Continued?
On a personal level, having been part of this company almost from its inception, it gives me a great sense of accomplishment to know that my contributions have supported the company's development and growth.
When I reflect on Continued itself, I am so proud of how the company operates based on sound core values. I have seen repeatedly how the company responds to the needs of its own employees. Further, I am proud of how Continued tries to put those core values into action more globally by its generous gift-matching program and by allowing people to take a day off for volunteering.
I am also impressed by how the company takes time to train managers to help us identify the needs of our individual team members and foster their own professional development and success.