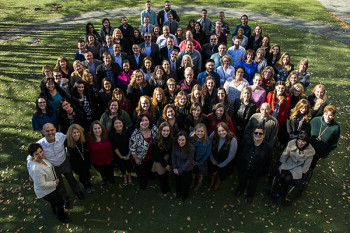 As 2018 came to a close, team members of Continued joined with colleagues from Simucase and AIMEE LACALLE at the all-company meeting. Held this year in Atlanta's Buckhead district, the annual event celebrates accomplishments and friendship through many special events. 
Milestones from the past year were acknowledged, including company growth, the launch of a new product, certification as a great workplace by Great Place to Work, and being named one of the 2018 Best Small & Medium Workplaces in FORTUNE.
Awards were given to recognize individual contributions, and in honor of everyone's hard work, a $500 donation was made to Sophie Dog Rescue.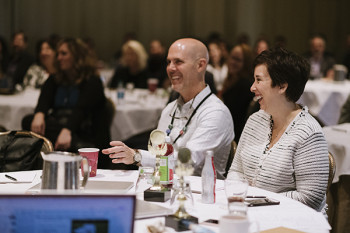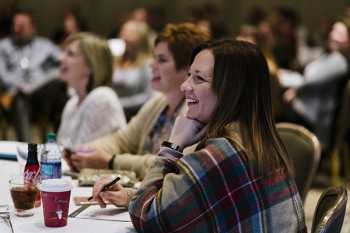 "Having worked with this company for over 15 years, I've had the pleasure of seeing these company meetings evolve considerably, but there are certain things that have remained constant—the focus of the meeting has always been well-tailored to our company's current needs, and they have always been fun! We have an amazing team of talented, clever, smart, passionate, fun people, so it's always such a treat to get to be with them in person for a few days!" - Joanne Slater, Director of CEU Administration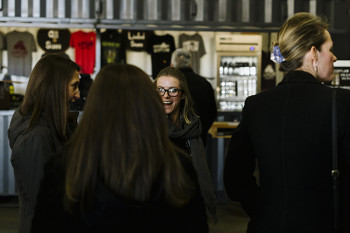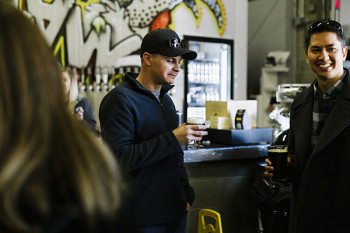 Team members enjoyed one of five offered excursions, including the World of Coca-Cola museum and tour, kayaking, a local brewery tour, a food tour, or an escape room. There were also company-wide meals at the InterContinental Buckhead Atlanta and several area restaurants.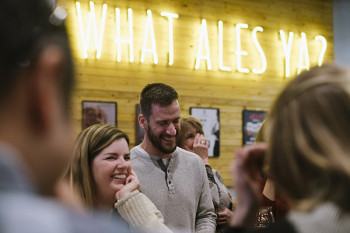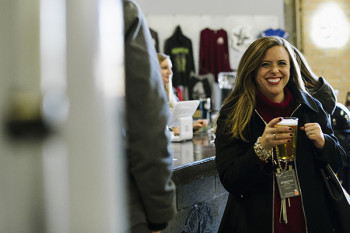 "Even though many of us connect regularly, the company meeting gives me a chance to reconnect with colleagues on a more personal level. The meeting also renews my enthusiasm for what we do at a time of year when I may be feeling busy and tired. It makes me look forward to new projects and goals for the upcoming year and reminds me how lucky I am to work with people I really like!" - Amy Natho, Senior CEU Administrator/Associate Editor, Continued's SpeechPathology.com
As part of the company's commitment to its robust employee wellness program, the marquee event of the company-wide gathering was a 5K walk/run at Atlanta's Piedmont Park. Team members participated in the 5K in memory of longtime colleague and friend Malia Johnson.
The company donated $15,000 to the Pancreatic Cancer Action Network (PanCan), which supports pancreatic cancer research, clinical initiatives, patient services, and advocacy, as a way to honor Malia, who passed away from the disease in March 2018.
"The enormous heart of this family is the real measure of who we are, and for that I am most thankful." - Tony Perlak, CEO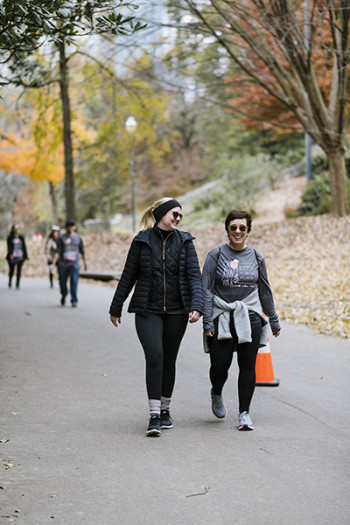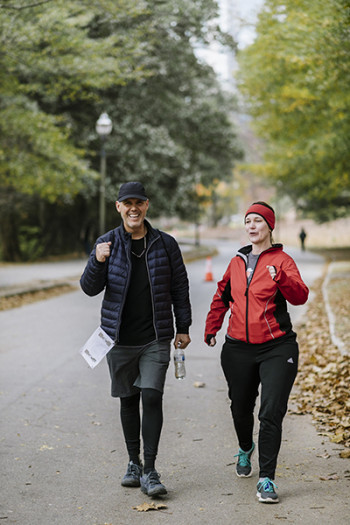 "My first company meeting left me wanting more. The magic of all our personalities and talents is truly one of a kind. I have never experienced it in any other work culture." - Christy Huynh, Managing Editor of Continued's AudiologyOnline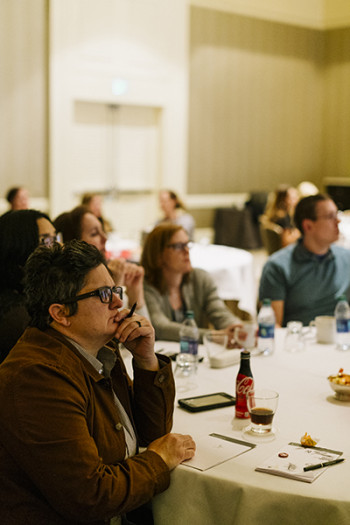 The meeting concluded with an opportunity for team members to present ideas regarding the future of the company. Called Innovation Incubator, this event—held for the second time this year—gives anyone the chance to submit business to ideas to leadership for consideration. Six teams or individuals presented ideas that have either already been approved or will receive sponsors to help see the plan to fruition in the coming year. 
Following service awards, the team capped off the meeting with an evening of bowling, food, and laughter.
"We are immensely grateful to come together annually as a work family with our founders, Aimee and Bill, to celebrate the year's accomplishments and enjoy laughter, hugs, and an abundance of amazing food and drink," said CEO Tony Perlak. "Through successes and challenges, what I am most proud of is that we define 'accomplishment' not only by the dollars and cents of our business, but also by the human achievements, compassion, and generosity of our team. The enormous heart of this family is the real measure of who we are, and for that I am most thankful."
The 2019 annual meeting will be held in Palm Springs, California.
"The company meeting was, as it always is to me, a confirmation that this is more than just a job; it's a career and a passion. I'm proud to work for this company." - Nick Baker, Development Manager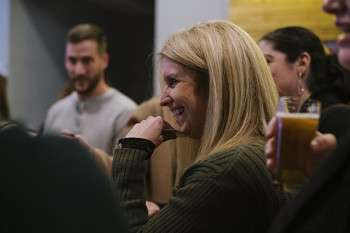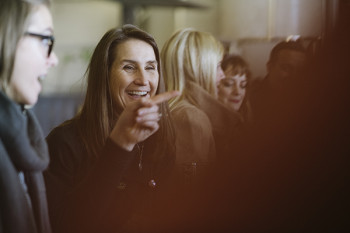 "This was my first company meeting, and I was blown away by the measure of detail and thoughtfulness that went into it. Everyone was so friendly and made me feel welcome. I loved meeting coworkers that I talk to every day but had never seen. There was a deep sense of community and connectivity throughout the event that was truly special." - Teresa Rose, Ecommerce Marketing Coordinator