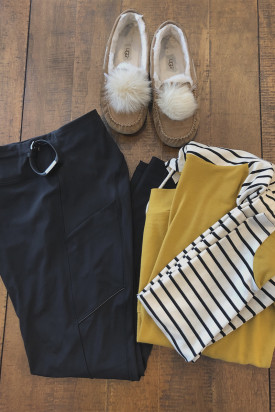 By Erin Hoskins, chief marketing officer
I joined Continued's virtual work family four years ago after spending my entire career up to that point in a traditional brick-and-mortar office environment. I often get asked about the transition and what it's like to work for a 100 percent remote company. Here's what a typical day looks like for me, along with some of my favorite aspects of remote work! 
6:30 am
Typically I snooze until closer to 7, but I've volunteered for morning dog-walking duty in our house this week because there is a company-wide step challenge underway. Throughout the year, our company's health and wellness manager organizes voluntary step challenges, which offer a fun and motivating way to increase activity. 
Now that I work remotely, I've fully embraced athleisure as a style and believe leggings ARE pants! My footwear changes throughout the day from slippers or tennis shoes—or boots today because it snowed. 
I get back from my walk a little before 7:00 am and wake up my son to get him started on breakfast. 
[Current step count: 2500]
"Now that I work remotely, I've fully embraced athleisure as a style and believe leggings ARE pants!" 
7:20 am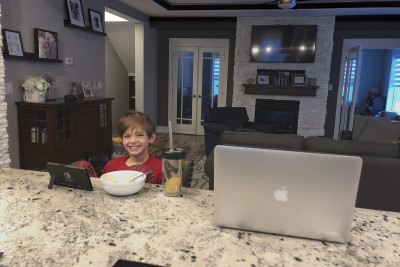 I log on and start working while my son is eating breakfast and getting ready for school. Because our virtual team is spread across the country, we have varied start and end times with everyone working core business hours. I check Slack and email for anything that has come up from late yesterday or this morning and also check on any projects that need my response. With a busy day of meetings ahead, I review my to-do list and flag the things that are critical to get done today in any open time.
8:20 am
I walk with my son to catch the school bus.
Our bus stop is just few houses down from us, and even though he doesn't want to admit it, he still likes it when we walk him there with the dog. He's 11, and I know there likely won't be many more years that he wants us to do these things, so I appreciate that Continued's completely virtual environment allows me to be home to do it.
"Working for Continued allows me to do what I do best from a professional standpoint but also be there for my family. Because our company is 100 percent virtual, I'm able to be there in the mornings with my son before he heads to school and can take part in his activities. It's the best work–life combination."
8:27 am 
I'm back at my desk. I purchased a standing desk through the company's wellness reimbursement program and try to start the day by standing. I'm working my way up to standing more hours than sitting.
I work on slides for tomorrow's monthly all-company call. I also ping my step challenge team through Slack to see how everyone is doing so far. We share some virtual high fives and funny memes and gifs to motivate us in our activity for the day.
9:00 am - noon: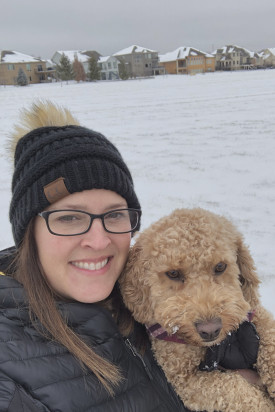 For the next few hours, I have a call with our sales team, a project meeting, and a catch-up with our social media manager. I do weekly or bi-weekly touch-bases with each of my direct reports based on their preferences and needs. Most of them I talk to very regularly outside of these individual meetings, but it's even more important in a virtual environment to have one-on-one time set aside.
12:10 pm
I take our dog Bailey out for a walk. My afternoon is pretty booked, so I need to plan accordingly to get some steps in.
I live in Iowa and hate the cold winters, but both the step challenge and Bailey encourage me to get outside. We walk around the park across the street and I'm back in about 25 minutes.
[Current step count: 5326]
"I appreciate working for a company that truly values the health and well-being of its team members. Our step challenges encourage me to get outside and get my steps in, especially during the cold Iowa winter!"
12:35 pm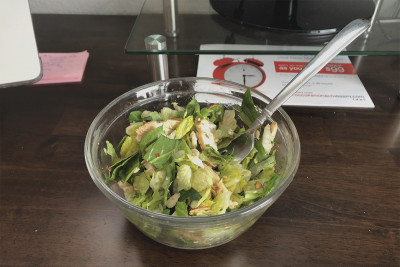 I throw together some lunch and eat at my desk while I finish my slides for a meeting, answer a few chat messages and emails, and work on a business case for a project.
I eat at my desk most days. Sometimes (often) I snack throughout the day and don't eat an actual lunch, but I'm trying to be better about that. The constant snacking struggle is real when you work from home!
1:00 - 4:00 pm
I have another round of meetings for the afternoon, including a project status call, a touch-base with our CEO, a monthly product roadmap meeting, and a review of a new campaign.
I wondered when I started working from home four years ago if I would miss in-person interaction with co-workers. I find, though, that I interact with just as many people as I did in a traditional office environment, just in a different way. Throughout the day I'm getting chat messages with questions or am following threads with my teams, sometimes work related and sometimes just entertaining. I travel periodically throughout the year for meetings, interviews, and trade shows, and I look forward to seeing other team members at these events, particularly our annual all company meeting. 
4:00 pm
For the last hour or so of the day, I triage email and Slack messages, work through a few items on my to-do list, and start to go down a rabbit hole of analysis, which the data nerd in me loves, but I need to set aside until I have more time later in the week.
5:15 pm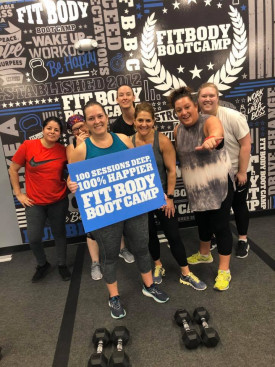 I finish up for the day and head to Fit Body Boot Camp. I try to get to a fitness class at least three to four times during the week. I find working from home that it's important for me to schedule time out of the house, especially in the winter. Luckily, it's only about four minutes away, and our company's wellness reimbursement program covers part of my gym membership.
[Current step count: 9764]
6:30 pm
We have no practices or activities tonight, which is glorious! I shower, we eat dinner, and hang out the rest of the night. I check email briefly while watching TV and do a final check on my calendar for tomorrow.
After taking the dog out one last time, my final step count exceeds my goal for the day.
[Final step count: 11,324]
_________________________________________________________________________________________________________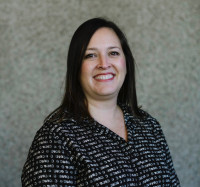 Erin Hoskins brings 20 years of marketing leadership and expertise to Continued, with progressive experience in customer acquisition, email marketing, content marketing, social media, and branding. As chief marketing officer, she oversees all marketing, communications, branding, user experience, and e-commerce. 
Erin holds a Bachelor of Arts in communications from Simpson College and an MBA from the University of Iowa Tippie College of Business.
She lives in West Des Moines, Iowa, with her husband and son.