Health coaching, wellness reimbursement stipend, fitness trackers among Continued's wellness benefits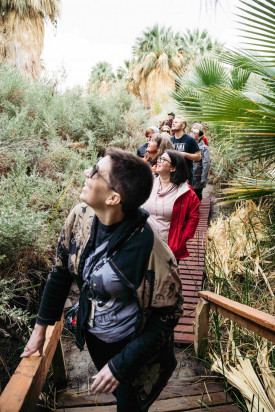 When Continued introduced virtual health coaching to its 100% remote workforce, team member Stevie St. John was immediately interested. After experiencing some health issues over the past few years, she wanted to make sure she was getting the vitamins and nutrients needed to support good health. 
She started working with Continued human resources manager and health coach Amy Martin, who provided research and guidance to help inform her food choices. Through health coaching, St. John also set—and is meeting—goals for increased physical activity. 
"Through health coaching, I felt supported 100%—it was all support, no pressure," said Continued senior copywriter St. John. "I logged my meals and was pleased to find out that I was already doing pretty well, but the guidance and support provided helped me stay on track with my health goals. I'm so glad that I signed up to be part of the program." 
"I am so grateful for the opportunity to have health coaching available to help keep me on track and provide me with the tools I need to better my physical and mental health." — Katrina Brandt, customer experience specialist 
Since the program's inception, 65 Continued staffers or eligible family members have taken advantage of health coaching, which is designed to educate and support enrollees in achieving their personal health goals. Among the participants, there have been a combined 90 goals met, ranging from stress reduction and mindfulness to sleep improvement and weight loss. 
One-on-one health coaching is available to any interested team member and their family members ages 18 and up and is just one of the multitude of wellness benefits available to Continued team members. 
Upon hire, team members receive up to $150 to use toward the fitness tracker of their choice. Throughout the year, company-wide, voluntary activity challenges are offered as a fun way to motivate team members to increase their activity. 
In addition to this up-front incentive for fitness trackers, all team members receive up to $300 per calendar year to be used toward individual health and wellness goals. The wellness-reimbursement program can be used in a variety of ways to best fit each person's definition of health and wellness. 
"My husband and I are slowly building our own home gym, with this year's wellness stipend going toward more equipment." — Alex Foutty, marketing specialist
More than 85% of Continued team members participate in the wellness-reimbursement program, with gym memberships, standing desks and ergonomic office chairs, home exercise equipment, and massages being the most frequent uses of the stipend. 
Team members also receive a subscription to a virtual, holistic wellness program with access to on-demand fitness classes, unique wellness challenges, and more.
"I recently moved into an RV to travel the U.S. while working remotely. I take Wellbeats classes multiple times a week because they offer many class options that I can do in limited space and that don't require weights." — Jordan Kuntz, copywriter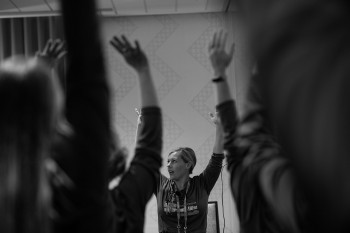 Gift card drawings were held to encourage team members to seek preventive care, such as well checkups, disease screenings, and dental cleanings. Team members who had preventative screenings could enter for a chance to win a $100 Amazon.com Gift Card. Drawings are held three times per year for a total of 15 winners.
"At Continued, we believe that supporting a healthy and active lifestyle is important and want to encourage and motivate our team members to focus on their overall health and wellness," said Asher Primrose, director of human resources.
"We believe—and the science shows—that these investments are not only highly impactful to the health of our team members, but they also increase team member engagement and retention." 
"Typing and using the mouse for hours on end were really taking a toll on me. I used my wellness stipend to make ergonomic changes to my desk. These items, combined with increased mindfulness and stretching, have improved my pain and overall quality of life." — Wendy Brzozowski, sales manager for Simucase 
"This level of support for employee wellbeing speaks volumes for the leadership of our company," Martin said. "At Continued, team members are provided wellness resources and encouragement and don't have to walk through their health journey alone."
Continued has been named a Great Place to Work-Certified™ company since 2018, a Best Workplace for Women, and a Best Workplace for Millennials. Continued was also recognized in the Outstanding Wellness Programs category of Ragan's Workplace Wellness Awards.
Read more about Continued's benefits.
"We believe that supporting a healthy and active lifestyle is important and want to encourage our team members to focus on their health and wellness." — Asher Primrose