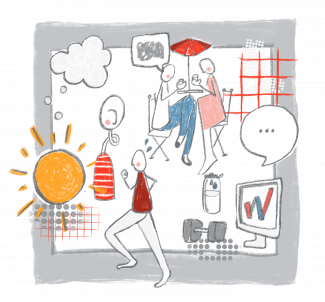 Personal health coaching is the latest in a multitude of wellness benefits available to Continued team members.
Certified health coach Amy Martin, PTA, BS, has been named Continued's health and wellness manager, a newly created role that will oversee wellness initiatives for the 100-percent virtual company.
In addition to managing the company's robust wellness benefits, Martin will provide one-on-one health coaching to interested employees and their family members ages 20 and up to help educate and support them in achieving their personal health goals.
Martin previously served as continuing education administrator and assistant editor of Continued's PhysicalTherapy.com. A longtime licensed physical therapist assistant, she recently became a certified health coach through the American Council on Exercise.
"At Continued, employees are provided wellness resources and encouragement and don't have to walk through their health journey alone."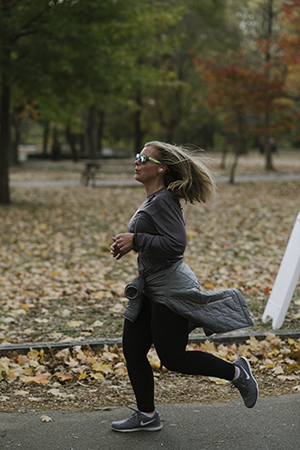 "We at Continued believe that supporting a healthy and active lifestyle is important, and we're continuously seeking ways to encourage our virtual team to focus on health and wellness in a fun, interactive way," said Asher Primrose, Director of Human Resources. "We are excited to enhance our existing wellness initiatives by dedicating a full-time team member to focus solely on these efforts. Amy's expertise will be a tremendous benefit to employees in achieving their health and wellness goals."
Health coaching is designed to meet an individual's health and wellness goals through lifestyle and behavior adjustments and can address a multitude of needs, including stress reduction, smoking cessation, mindfulness, sleep improvement, weight loss, and more.
"Health coaching is not just about weight loss," Martin said. "So many people assume that health in general is all about maintaining a healthy weight, and while that's important, there is so much more to wellness and living a healthy lifestyle than just weight loss in general."
Continued team members have the ability to schedule one-on-one virtual sessions with Martin to customize a wellness plan and receive support. Martin uses a variety of tools to get to know each person and create an individualized plan, then meets with them weekly or bi-weekly depending on the goals and needs of the individual.
"Health coaching is not one size fits all but is tailored to fit each individual," Martin said. "I see myself in a supporting role. Ultimately, each person is responsible for their own health decisions, but I serve as a partner to help people get where they want to be."
Health coaching is completely confidential. Team members who utilize the benefit are given an account with Get Healthie, a HIPAA-compliant telehealth platform that allows for secure communication, planning, goal-setting, and tracking.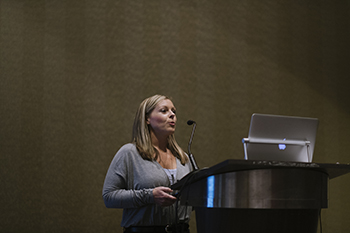 Continued's health coaching benefit is part of an overall company wellness plan that encourages a healthy lifestyle. Other benefits include a wellness-reimbursement program, a fitbit group health program, an annual team event at the company-wide meeting, and a subscription to Wellbeats, a virtual, on-demand fitness provider.
"This level of support for employee wellbeing speaks volumes for the leadership of our company," Martin says. "At Continued, employees are provided wellness resources and encouragement and don't have to walk through their health journey alone."