At Continued, we have built a team of dedicated, passionate individuals who keep culture at the forefront of all we do. 
In order to recognize team members who go above and beyond to exemplify our core values, we introduced a culture awards program to highlight these individuals who help us thrive as an organization. 
Culture awards are given on a quarterly basis through a peer-nominated process.  
Awards are based on exceptional demonstration of one or more of our core values: 
Be Reliable & Excellent
Communicate Openly & Effectively
Collaborate & Support Always
Act Like An Owner
Additionally, culture award recipients are recognized based on project achievements, innovations, system improvements, morale-building, and other culture-based considerations. 
Recipients are celebrated company-wide and receive a monetary award and custom memento. 
"We make culture our primary objective, and we are excited to recognize these award recipients who have been nominated by their colleagues for their dedication to the values we all hold dear," said HR Director Asher Primrose.  
_____________________________________________________________________________________________________
MEET SOME OF OUR CULTURE AWARD RECIPIENTS 
_____________________________________________________________________________________________________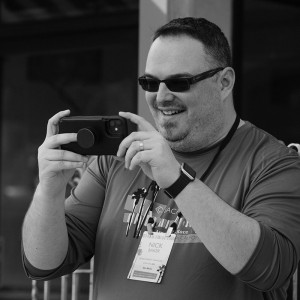 NICK BAKER, DEVELOPMENT MANAGER
Nick Baker has been with the company for a dozen years and hopes for many more, he says.
As a development manager, he oversees numerous development projects and teams. He hires, trains, manages, encourages, and celebrates the development talent and helps foster a healthy working environment and retention rate. 
"I love everything about my career at Continued," Baker said.
"From the people, technology, mission, and purpose, Continued proves day in and day out that they care about people, and not just our customers—which we do!—but also our team members, partners, and industry. The company encourages healthy work-life balance and offers excellent benefits (that get better every year) and amazingly friendly colleagues." 
"In a division which can all too easily be distilled into a collection of tools, products, code, and processes, Nick infuses the technology team with the most essential human elements: compassion, empathy, and relentless support."
JOANNE SLATER, DIRECTOR OF CONTINUING EDUCATION ADMINISTRATION
Joanne Slater joined the team 19 years ago, shortly after the company's inception. As the director of continuing education administration, she leads the team that is responsible for identifying CE requirements for the professionals Continued serves and securing the necessary course and provider approvals members need.
Slater says she appreciates how the company culture is intentionally and carefully designed to value individual strengths of team members, which can enable everyone to succeed in their individual roles. 
"From the top down, our company has developed and fostered an environment that values us as individuals, prioritizes work-life balance and employee health and wellness, and curates a world-class benefits package," Slater said. "I am also extraordinarily proud of my company's efforts to give back to the community through the gift-matching program, scholarships, and support of Project Impact.
Further, I love my coworkers. They are a group of amazing, talented, hard-working individuals whom I am also honored to call my friends. They make me a better professional and a better person every day." 
"I have always referred to Joanne as our 'culture vulture' in the company. She makes it her business to always make everyone in the company feel welcome and part of something special."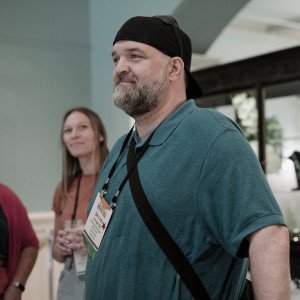 BRYAN WHEELER, SIMUCASE SUPPORT SPECIALIST
Bryan Wheeler has been a part of the company for two years.
As a support specialist, his role is to do exactly what his title says—support people—be it customers or colleagues. And helping people is what Wheeler says he loves most about the job. 
"My favorite thing about this company is that we are on the leading edge of something that genuinely helps people," Wheeler said.
"What we do makes the education process easier for thousands of professionals, who in turn go forward and help more people."
"When it comes to morale-building, there is no one like Bryan to lift a person up and make them laugh. Bryan is always focused on supporting others across the company and helping team members see how their own strengths make our culture what it is."