At Continued, we have a team that is more like a family. What's our common DNA? A willingness to collaborate, high levels of motivation, an appreciation for others, creative thinking, and a passion for lifelong learning. Get to know our family member Mark Vince and how he illustrates the six sides to our story.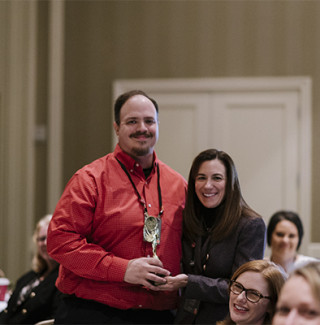 Mark Vince recently celebrated 10 years on Continued's technology team. As a senior developer, he works closely with other departments to ensure ongoing development projects are running smoothly and on time. Being someone who likes to help his co-workers, he often assists junior developers on coding questions and existing business logic.
Prior to his current role, he served as Continued's system administrator and still collaborates with current system admins to help keep servers and databases up and running at all times.
Vince lives in Marion, Kentucky, and has spent his career in the technology sector in development, server and database administration, and system analysis roles.
What do you like best about your job?
I'm a task-driven person who also likes to figure out puzzles. Being a developer fills both of those areas by giving me problems to solve on a daily basis and also see tasks executed from start to finish.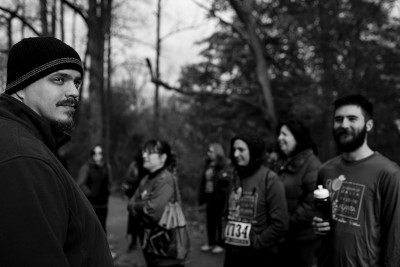 Give us a glimpse into where you live and what your remote office set-up is like.
I live in rural western Kentucky with my wife, Kim, and our three kids. We have two large lakes nearby with excellent fishing. Living in the country offers a slower pace to life that we enjoy. As for my office, I usually work from my standing desk where I can see the woods behind my house from the window. I often have my Amazon Echo playing music in the background.
"Be kind. You never know when others might need a break." — Mark Vince
What are the three best apps on your phone?
Google Sky Map—I love astronomy
IMDb—I love movie trivia/information
Camera—mostly for shooting pictures of my kids or the occasional sun rise 
If you could live anywhere in the world, where would it be?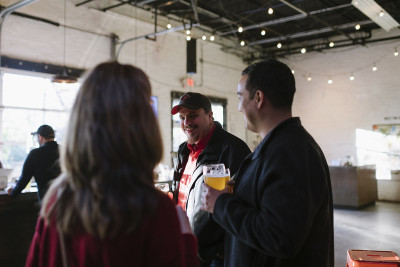 I'd like to go back to Scotland. My wife and I spent part of our honeymoon there and absolutely loved it—the geography, the history, and the people. Plus, part of my family is of Scottish descent. I even own a five-yard wool kilt.
Excluding faith, family, and friends, what are three things you can't live without?
Coffee, a good pair of shoes, and laughter. Coffee gets you going, the shoes take you there, and the laughter helps along the way.
What makes you most proud to work for Continued?
There is a sense of pride and accomplishment in fixing problems, and I like seeing the work I do ultimately help the end-user.