By Tony Perlak, CEO 
The worldwide pandemic of COVID-19 has prompted countless companies to transition to virtual work, a shift that surely feels daunting to navigate. 
As CEO of a 100% virtual company, I've found that a remote workplace can offer a business advantage rather than obstacles to overcome. In fact, we attribute much of our success to our virtual environment.
Continued is an example of a virtual company that is thriving with engaged, focused, and connected team members. With more than two decades of experience as a 100% virtual workplace, our 100+ team members bring talent, expertise, and dedication to the company's mission without geographic constraints.
Here are a few tips from our team members for successful remote work:  
MAINTAIN TRUST 
The most important aspect of virtual work is establishing a culture of trust. We entrust each person to be 100% accountable for their work. You can put all the tools in place and plan engagement activities, but it's all for naught if you don't trust your teams to do their jobs well. 
HAVE THE RIGHT TOOLS
The right tools are imperative for communication, meetings, and project management. For us, these tools include Slack, Zoom, Google Docs and our intranet. Some of our teams also use Asana, Confluence, and Jira. With these tools in place, we can stay in touch and organize projects efficiently—no brick and mortar required.  
COMMUNICATION IS KEY
Good communication is imperative to the success of any company, and its importance can be amplified in a virtual setting. 
When expectations are clear throughout the organization, then it becomes apparent very quickly if a team member isn't meeting goals. Managers have regularly scheduled calls with direct reports to review projects and goals; these calls are also a chance to build rapport. 
ESTABLISH PROCESSES FOR MEETINGS 
One-on-one and small group meetings are pretty simple to manage virtually, but when it comes to larger meetings, teams must establish processes for how these discussions will work.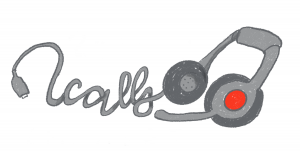 For example, teams use Zoom for large gatherings. With Google Slides, they can build and share the agenda and document pertinent information for the call. The ongoing team chat in Slack is typically active throughout these meetings for questions, discussion, and virtual high fives. Video can be used but often isn't necessary. Aren't hats and athleisure wear some of the perks of remote work?
MINIMIZE DISTRACTIONS
The home office can present unique challenges. Therefore:
A dedicated workspace not only limits distractions but also helps team members compartmentalize work and home life in a healthy way. 
Establishing a healthy workday routine is crucial to ensure you are accomplishing work goals and also stepping away from the office at the end of the day. Having set start and end times not only helps with work–life balance but also lets your colleagues know when you can be reached. For instance, our team members primarily work from 8 am - 5 pm in their timezone.  
Be mindful of multitasking. You wouldn't be able to unload your dishwasher or fold laundry in a traditional office setting, so for most, it's crucial to limit this type of activity when working from home or schedule intentional breaks for home tasks. 
A good set of headphones is your friend and can make a significant difference in curbing outside noise.  
Have a plan for kids and pets to minimize interruptions.
STAY ACTIVE 
Working at home can inhibit physical activity. Be intentional throughout the day to get up, move around, and stimulate your body and mind. While it's important to have a dedicated workspace, some team members find that switching up their workspace from the desk to the kitchen table to the back porch is a welcome break. 
We encourage our team members to get physical activity during the day. Put your "out of office" message on and take a quick walk or take an online fitness class for a midday wellness break. Encouraging wellness is impactful to the health of our team members while increasing engagement and retention.   
MAKE FUN A PART OF WORK 
Just because we are virtual doesn't mean we don't place a high value on camaraderie and connectivity. We celebrate birthdays, babies, and other exciting milestones.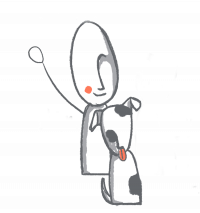 We don't just use Slack for business purposes but also have multiple channels dedicated to "water cooler conversations" that keep us engaged with colleagues throughout the day. We swap pictures of our pets and favorite recipes. We discuss movies and travel and share tips for DIY projects or going greener at home. We kick off company-wide meetings with a photo caption contest and also have an active virtual book club, hold virtual happy hours, and have an annual pumpkin carving contest via our company intranet.
These efforts are built into our culture to bring team members together and keep us connected regardless of geography. 
"A remote workplace can offer a business advantage rather than obstacles to overcome."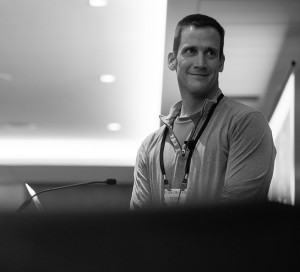 Tony Perlak has over 25 years of experience as a highly accomplished and knowledgeable executive with profit and loss responsibility as well as extensive expertise in marketing strategy, product development, direct response, pricing and promotions, and financial planning and analysis across various subscription businesses. As Chief Executive Officer of LaCalle Group, the parent company of Continued and Simucase, Tony is responsible for strategy, growth, and culture across the businesses.

Tony previously served in various marketing and finance management roles across a variety of industries with companies including Lockheed Martin, AT&T Wireless, Gate Gourmet, Nutrisystem, and Vonage. Tony holds an MBA from American University's Kogod School of Business and a BA in Psychology from Bates College.

Tony lives in New Mexico with his wife, two kids, and two dogs.