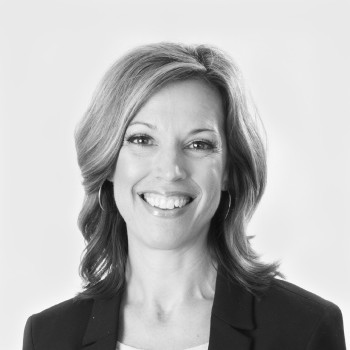 Providing learners with quality, relevant courses is a job Amy Hansen takes seriously. By doing so, it is her hope that people affected by communication disorders will benefit.
As managing editor of Continued's SpeechPathology.com, Hansen, MA, CCC-SLP, coordinates all content for the site's library of 350+ courses.
"I am constantly reevaluating our content to ensure clinicians can implement what they learn in order to better the lives of those they treat," Hansen said.
Hansen's desire to make a difference in the field of speech-language pathology stems from a life-altering event that gave her a personal introduction to the profession.
As an undergraduate student at St. Mary's College in Notre Dame, Indiana, Hansen and her parents had many conversations about her future career path. Her mother knew a lot of speech-language pathologists through her role as a nurse and encouraged Hansen to look into the field because of the variety of job settings and potential flexibility the profession could offer.
Midway into Hansen's college career, her mother, just 44 at the time, suffered a massive hemorrhagic stroke. Hansen took a semester off of school to assist her mother through extensive inpatient and outpatient rehabilitation, including significant speech therapy.
"Oddly enough, as I'm trying to figure out what to do with my life, this happened to my mom," Hansen said. "My mom and I are so close anyway, so talk about getting a first-hand experience in helping someone go through speech rehab. It was amazing to watch her speech and language skills improve so rapidly, so that really helped to solidify that this was what I wanted to do with my life."
She went on to complete her bachelor's degree at St. Mary's College with a self-designed minor in communication disorders. After earning a master's degree in speech-language pathology at Northern Illinois University, she hoped to apply her personal experience with her mother to work with adult patients. However, the landscape of healthcare at that time meant jobs of this nature were scarce, so she began her career in a school system instead, working with young children with speech disorders.
Hansen found that she enjoyed working with children, which led her to apply for a research position at Case Western Reserve University (CWRU) in Cleveland, Ohio, where she and her husband, Dave, were living. She spent eight years in CWRU's School of Medicine, conducting research funded by the National Institutes of Health on childhood apraxia of speech and the potential familial or genetic basis of speech and language disorders.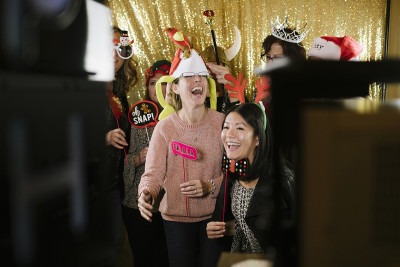 It was there that she met Continued's current Chief Operating Officer, Stacy Williams, who was on faculty at CWRU and working with SpeechPathology.com at the time.
Following Hansen's departure from CWRU, Williams reached out to her with a job offer at Continued.
A new mom at that point, Hansen thought Continued's 100 percent virtual workplace would provide the perfect opportunity to merge her professional goals with motherhood.
She first worked part-time on the sales team before transitioning into the assistant editor role for SpeechPathology.com. When the managing editor role opened up a few months later, Hansen was offered the position, a post she's held ever since.
SpeechPathology.com quickly established relationships with presenters who wanted to give back to the profession and help people with communication disorders.
"Having the opportunity to collaborate and learn from experts in the field of speech-language pathology is very rewarding," Hansen said. "It feels good to know that I am in a field that is truly about serving others and helping individuals reach their full potential."
Throughout her time with SpeechPathology.com, Hansen has been dedicated to the relevance of its courses and the relationship Continued has with its learners.
"It feels good to know that I am in a field that is truly about serving others and helping individuals reach their full potential."
"We want our learners to feel like they matter and that their profession matters," Hansen said. "Our customer service is second-to-none. At the same time, we don't just leave it up to customer service to take care of our members. We all see it as our role and are all willing to go that extra mile to take care of them."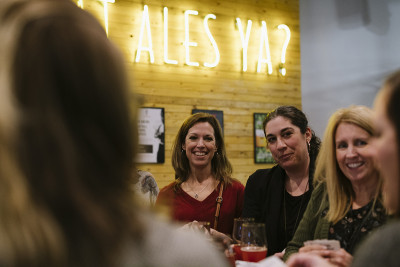 Hansen says she is proud to have been part of SpeechPathology.com since its infancy, and that it's apparent to her that a positive workplace culture has always been a priority.
"I love my job, I love working with the presenters, and I love our team," she said. "I know how cliché this sounds, but across all teams, people know what they are doing and have a strong work ethic, and we all strive to do our best every day. We are a company of people who want to work hard, who take pride in our work, and own what we do."
Hansen lives in Akron, Ohio, with her husband and daughter. They enjoy boating and fishing as a family.