The global pandemic has forced necessary adjustments to nearly every profession, and the professions continued serves have not been exempt. See how one physical therapist has made changes to his practice and how he is providing the best possible care in these unprecedented times.    
________________________________________________________________________________________________________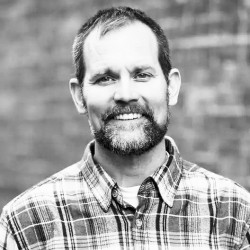 Mike Studer, PT, MHS, NCS, CEEAA, CWT, CSST, FAPTA, is the president, co-owner, and lead therapist at Northwest Rehabilitation Associates in Salem, Oregon. 
An expert in neurological therapies, Studer has authored more than 30 journal articles and six book chapters on topics including aging, stroke, motor learning, motivation in rehabilitation, cognition, balance, dizziness, and Parkinson's disease. He has presented on these topics across the United States and around the world, including a recent presentation on neuroplasticity at TEDxSalem. 
Studer was named the Catherine Worthingham Fellow of the American Physical Therapy Association (APTA), the highest designation a physical therapist can earn, and is the only therapist in the nation to be awarded the APTA Clinician of the Year award by two different national academies: Neurology and Geriatrics.
He is a long-time featured presenter on PhysicalTherapy.com. 
How has your practice changed during the pandemic? 
Our practice has moved through a quite typical evolution for outpatient therapy in some ways. We started seeing patients that could be considered essential and low-risk; moved to quickly help the essential/high-risk patients that had both desire and capacity to adopt telehealth; then gradually resumed seeing other patients while obeying and exceeding in-person regulations. At present, we are in the space–time quandary of too many patients to see and not enough room or time in the day to see them. So, we evolve again. My wife and I are co-owners of the clinic. We lost hundreds of thousands of dollars to date yet still regularly count our blessings to date for the dramatically low incidence and few possible contaminations that have turned out to be of no avail. 
While this has certainly been a turbulent time, do you have any positive takeaways? 
My positives can be found in the fact that our state, region, and city have been much less affected than most. We have not lost any employees directly because of the financial impact. Our patients know that they have been well cared for, and they express their gratitude frequently for our consistent messaging, respect for precautions, respect for their individual perspectives, and the consideration of the community's health as a whole over an agenda of profiteering or "making up" for lost revenue. As a staff we have developed a keen resilience, the likes of which may still be tested. Future travails that are not of pandemic proportion will have a hard time testing our new reserve, which was strong pre-COVID. I am proud to be a part of this team.
How can we provide the best possible care during this time? 
Care does not change. Evidence-based, high-intensity, and personalized care will always be the best care. This persists. What can and should change are the latitudes that we afford one another, the patience and time to explain our plan of care through a facial covering, and the extra effort to communicate empathy, energy, and understanding, all while your main non-verbal gestures are hidden. Smile with your eyes if you cannot communicate this well through a facial covering.
"Evidence-based, high-intensity, and personalized care will always be the best care."