The global pandemic has forced necessary adjustments to nearly every profession, and the professions continued serves have not been exempt. See how one speech-language pathologist has made changes to her practice and how she is providing the best possible care in these unprecedented times.    
________________________________________________________________________________________________________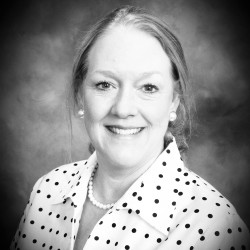 SpeechPathology.com presenter Marva Mount, MA, CCC-SLP, has worked in a variety of settings in her 30+ year career, with school-based services being her favorite work setting due to the many facets of treatment that can be delivered there. She has presented at the state, national, and international levels on a variety of school-based issues and is a chapter author/contributor to the Fifth Edition of Professional Issues in Speech-Language Pathology and Audiology as well as a contributing author to Perspectives of the ASHA Special Interest Groups.  
How has your practice changed during the pandemic? 
We have all been forced to think outside the box with different "plans." Virtual therapy is now the norm, and finding ways to get creative and reach our clients, patients, and students effectively without human contact has broadened our horizons and forced each one of us to find ways to close the distance with our imaginations.
While this has certainly been a turbulent time, do you have any positive takeaways? 
So many positives have grown from this troubled time. We have been able to collaborate more as a profession than ever before. We are able to work with parents and caregivers as better coaches and collaborators, with better and more meaningful interactions. We have been forced from our therapy rooms and into more real-world exchanges. It has been so difficult, but so rewarding and fulfilling to actually be a part of our clients', patients', and students' lives!
How can we provide the best possible care during this time?
First and foremost, we must show grace to our clients, patients, students, and their families. People are dealing with so much right now with food insecurity, job loss, closed schools, isolation, and depression. In order to provide the best possible services to those we serve, we must prioritize needs and make our therapies more meaningful and practical while understanding and respecting a person's struggles and limitations. As we show grace to them (and ourselves), that bond of trust and understanding grows more and more each day, and in ways we never could have anticipated.  We now not only have the therapist–patient bond; we have the bond of humanity, and that is where true change begins—when there is mutual respect, trust, and empathy.
"We now not only have the therapist–patient bond; we have the bond of humanity, and that is where true change begins—when there is mutual respect, trust, and empathy." — Marva Mount, MA, CCC-SLP