The global pandemic has forced necessary adjustments to nearly every profession, and the professions continued serves have not been exempt. See how one audiologist has made changes to her practice and how she is providing the best possible care in these unprecedented times.  ________________________________________________________________________________________________________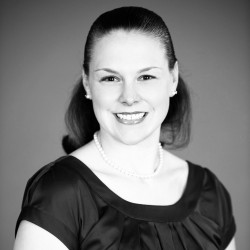 Alicia D. D. Spoor, AuD, is a presenter with AudiologyOnline and Simucase. She is the audiologist and president of Designer Audiology, LLC, the current legislative chair and a past president for the Maryland Academy of Audiology, and a past president of the Academy of Doctors of Audiology. 
How has your practice changed during the pandemic? 
Like many, my private practice closed for approximately eight weeks, and during this time, revenue was down nearly 90%. The convenient walk-in hours that were offered three times a week were also temporarily paused. 
Initially, trying to manage staff members and navigate the financial landscape (e.g., PPP loans, cash flow) was very intimidating and worrisome. By being creative and open-minded, we introduced some unique service models, including non-contact, car-side appointments and telehealth hearing aid and cochlear implant programming.  Additionally, states of emergency allowed providers like us to care for patients in other states and to offer continuity of care whenever possible. 
The reduction in patient services afforded me some time for business development, involving insurance contract reviews, collecting accounts receivable, updating office policies, and more.
While this has certainly been a turbulent time, do you have any positive takeaways? 
Telehealth with devices such as hearing aids and cochlear implants has obviously changed during the pandemic. Although it was a learning process, with some creative thinking, audiologists can often provide patients with access to more diagnostic services and treatment (fitting and adjusting devices).  
Online methods to purchase over-the-counter products are now more accessible via e-stores, as well as drop shipments from supply companies and manufacturers. 
Additionally, many providers have realized that fulfilling the entire scope of practice is essential to audiology's survival. Offering tinnitus, auditory processing, aural rehabilitation, industrial, and vestibular consultations and treatment can supplement a practice when diagnostic testing in a sound booth and hearing aid sales are limited.
The COVID-19 pandemic has also shown audiologists and patients that unbundling prices and charging for expertise and time is possible and effective.
How can we provide the best possible care during this time? 
Taking care of patients is different at this point in time, but it should still be the primary focus. Obviously safety and health in the practice have always been imperative, but there's even more need for careful cleaning, disinfecting, and sterilizing all surfaces, corners, and doorknobs after each and every patient. Audiologists need to follow the CDC and WHO guidelines and check with state licensure and regulations on a regular (almost daily) basis to ensure all protocols are completed.  
It's important to remember to be patient, as each person's comfort level returning to public places is different.  Keeping in touch with patients using electronic media such as enewsletters or Facebook can let them know that care is still available. 
The age-old saying still applies: "If you take care of your patients, the rest will work itself out."
"The age-old saying still applies: If you take care of your patients, the rest will work itself out."