Our Continued conversations series highlights the experts behind our content. Meet the presenters, contributors, and guest editors who make a difference in their fields and inspire our learners to do the same.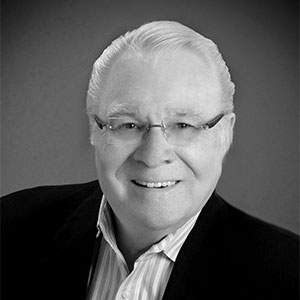 An audiologist for nearly 50 years, H. Gustav "Gus" Mueller, PhD, is an internationally known lecturer and co-author of ten audiology textbooks. He is a founder of the American Academy of Audiology and a fellow of the American Speech-Language-Hearing Association. He is the senior audiology consultant for Sivantos Group, leads a private audiology consulting practice, and holds faculty appointments at Vanderbilt University, the University of Northern Colorado, and Rush University. 
A consultant with Continued's AudiologyOnline for a decade, Mueller is a contributing editor and provides a monthly "20Q with Gus Mueller" text course, which is consistently among the site's most highly viewed and highly rated content. He also hosts the Vanderbilt Audiology Journal Club, presented by AudiologyOnline in partnership with Vanderbilt University.
Why did you initially pursue the field of audiology?
I started college with a major in engineering and was on academic probation by the end of my sophomore year. I noticed a fellow fraternity brother who was going out to keg parties every night and still claimed he was getting all A's and B's. He told me he was in speech pathology so I switched majors soon after, although I never intended to work as a speech pathologist.
Upon graduation, I got my ROTC [Reserve Officers' Training Corps] commission, which in those days meant I'd be on the front lines in Vietnam. Fortuitously, that same month there was an article in the American Speech-Language-Hearing Association magazine mentioning that the army was looking for audiologists, and I rapidly started applying to graduate schools. Only one of them accepted me, and by sheer luck, the army approved an educational delay. Once I earned my audiology degree, I moved from the infantry to the Medical Service Corps, which led to a very enjoyable career in the army.
You served 20 years in the United States Army. What was your role?
I spent nearly all of those years at major medical centers, serving as Chief of Audiology at Walter Reed [National Military Medical Center] in Washington, DC, and at Letterman [Army Medical Center] in San Francisco. Part of my job was administrative, but I still saw patients on a daily basis. What made the job fascinating and challenging was that if a patient was referred to a major medical center like ours, in many cases it meant that the audiologic problem was something that couldn't be handled at the regional hospital level, so we saw a lot of interesting patients.
What has inspired your steadfast commitment to the profession?
Call me naïve, but my hope is that in my talks, webinars, and articles, there may be one or two tidbits that will help audiologists out there make a difference with their patients. It is great to feel that in some way you're helping change lives.
Early on in my career, I got involved in fitting hearing aids and realized that the use of hearing aids can have a huge impact. One thing that keeps me going is trying to spread the word that, yes hearing aids help people--but if you fit them correctly they will help people even more.
I also consider myself fortunate to have had the opportunity to consult with the hearing aid industry over the past 30 years. It's a great experience to be involved with innovative technology development and to then work through how clinicians can make the best use of the new technology to benefit the people who need it.
What is your favorite aspect of the profession?
It's a relatively small profession, and if you're involved in professional activities, it's likely that you will develop lifelong friendships. If you were to ask me today to name my 10 best friends, more than half would be audiologists. This is probably where I should mention that my wife is also an audiologist.
You are known among your peers not only for your expertise but for your sense of humor. Why do you feel that having a little humor and fun is important?
I can't help myself. If you gave me the choice between being a comic and being an audiologist, I'd definitely choose being a comic, but I'd be unemployed! It's a lot easier to make somebody laugh if you are doing what is supposedly a serious talk, as low expectations can be helpful! Also, my mom, who milked a dozen cows by hand twice a day for much of her life, always told me I needed to find a way to make work fun, so I guess I heed her advice.
What is the value of online continuing education?
Like all professions, aspects of audiology change rapidly. We all need to keep up and maintain our professional skills. Going to a live workshop conducted by an expert is great and would be my first choice, but it might not be so great if it meant traveling, taking time off work, and losing income. It is very possible that the same education from the same expert could be obtained by watching a webinar at home over a couple evenings while sitting in your pajamas with your favorite beverage. Convenient access to continuing education can make the difference between obtaining the necessary education or not.
You've worked with Continued's AudiologyOnline for a decade as an editor, presenter, and author. Why do you remain dedicated to AudiologyOnline?
By far, the most important thing is the people I work with—they are organized, enthusiastic, and fun. I also like the online concept and our streamlined method of getting articles in the public domain. I'm a fan of peer-reviewed journals, and they are critical for our profession, but there tends to be a significant delay between submission and publication. Sometimes authors have key research findings, ideas, or opinions that they want to get out in a hurry. I can think of many times at AudiologyOnline when an idea was hatched, the paper was written, and the article was posted, all within a couple months.     
I travel internationally a lot to conduct workshops, and I've discovered that AudiologyOnline has a huge international impact. In many countries, audiologists cannot afford books, and they can't afford to belong to the audiology organizations, which means they don't have access to the journals, but they all have the internet. I find it somewhat amusing that audiologists in foreign countries now recognize me as "the 20Q guy" from AudiologyOnline.