The global pandemic has forced necessary adjustments to nearly every profession, and the professions continued serves have not been exempt. See how one occupational therapist has made changes to her practice and how she is providing the best possible care in these unprecedented times.    
________________________________________________________________________________________________________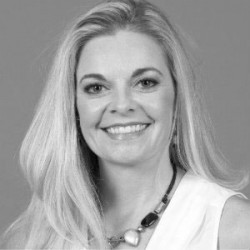 OccupationalTherapy.com presenter Krista Covell-Pierson, OTR/L, BCB-PMD, is the founder of Covell Care and Rehabilitation, a mobile outpatient practice that provides therapy in a client's familiar environment. She is a past president of the Occupational Therapy Association of Colorado and advocates for the profession on the community and state level.  
How has your practice changed during the pandemic? 
We now provide telehealth and also have new practices in place to prevent infection. 
Another change we are seeing is that many of our clients are struggling with additional negative impacts indirect to the virus such as depression, loneliness, and decreased mobility and participation in activities of daily living.
While this has certainly been a turbulent time, do you have any positive takeaways? 
Our leadership team is stronger and wiser than before. We can now provide services to people in rural areas via telehealth. We have also added a whole new skill set to OT plans of care through infection prevention and helping patients set up telehealth with their doctors.
How can we provide the best possible care during this time? 
While this is a difficult time, therapists are creative and were already spending their workdays solving problems for people. Our trades are made for things like this. We help people overcome hardships every day. This is just a new kind of hardship, but we can do it.
"Our trades are made for things like this. We help people overcome hardships every day. This is just a new kind of hardship, but we can do it."