Our Continued conversations series highlights the experts behind our content. Meet the presenters, contributors, and guest editors who make a difference in their fields and inspire our learners to do the same.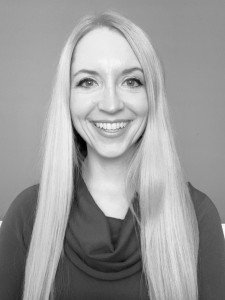 Amy M. Schlessman, PT, DPT, DHS, specializes in simple, fun strategies to embed physical activity into academic concepts. Her practice and research focuses on the effects of a classroom-based physical activity program on academic performance and the perceptions of educators, parents, and physical therapists on health promotion in early childhood. 
Schlessman currently works as a school-based physical therapist and is an assistant professor in the physical therapy program at the University of Findlay. She is the author of Recycle Bin Boogie and regularly conducts presentations for teachers, parents, and therapists on a variety of topics. Her YouTube channel offers simple, DIY, low-cost, movement and learning strategies for school and at home. 
She offers courses on Continued's PhysicalTherapy.com, OccupationalTherapy.com, and continued Early Childhood Education. 
"I'm a passionate believer in continual, lifelong learning." — Amy Schlessman
Why did you pursue the field of physical therapy?
I have always been interested in helping people be physically active, particularly those individuals who have an injury, chronic health condition, or developmental disability. Physical therapists help people maximize their potential so they can participate in their school, job, community, and other activities meaningful to them. It's inspiring to see how physical therapists motivate individuals and come up with creative approaches to help them meet their goals. 
Continued presenter Amy Schlessman promotes physical activity in small spaces and with common classroom or household items, such as this DIY limbo game.

You've primarily focused your career on pediatrics and school-based therapy. What drew you to that area of the field? 
I love pediatrics because I get to work with the entire family and offer them concepts and modifications to help them continue in activities they enjoy. What drew me to school therapy is a desire for all children to be able to participate with their peers as independently as possible. I enjoy the team-based approach of working with teachers to problem solve and creatively individualize ways that kids can participate in classroom activities. There is an ever-growing body of evidence that links physical activity and academic performance, so it excites me to help educators embed movement into their curriculum. 
A lot of your work centers around helping teachers and parents promote physical activity in small spaces and with common classroom or household items. What makes these strategies so valuable? 
People are more likely to do anything if it's practical and easy. My activities for home and classroom are designed to use the spaces and things people already have, which saves time and money. Coming up with creative ways to use common items and spaces also allows for creativity, which is good stimulation for kids developmentally. 
For a DIY activity combining physical activity with academic concepts, rhyming block stacks and action dice can be made with empty tissue boxes.

With widespread closures of schools, clinics, and other services due to the recent spread of COVID-19, your small-space activities are particularly meaningful. What are some of your favorite tips for maintaining physical activity while staying at home? 
Right now teachers are connecting with students online and therapists are doing more telehealth appointments rather than working with patients in large clinic spaces. Now we are all home and in smaller spaces, but there are still so many ways to get kids moving. Some of my favorites are: 
Read a favorite book and then act out the scenes.
Play charades.
Play musical chairs.
Have a scavenger hunt with common household items such as paper towel tubes or socks. 
Hide puzzle pieces around the house and send kids around to find the pieces and assemble the puzzle. 
Stack and crash cardboard boxes. 
You have been a long-time presenter for Continued, with your courses spanning PhysicalTherapy.com, OccupationalTherapy.com, and Continued Early Childhood Education. Why do you feel online learning is important? 
I love presenting for Continued because I'm a passionate believer in continual, lifelong learning. Professional development has the ability to fuel passion for the field and offer strategies that can be implemented immediately. There is a convenience aspect to learning online, which allows for flexibility and ways to adapt for various learning styles and preferences. If learning is easy and accessible, we're more likely to advance our learning. 
View Schlessman's courses on Continued's PhysicalTherapy.com, OccupationalTherapy.com, and Continued Early Childhood Education