Our Continued conversations series highlights the experts behind our content. Meet the presenters, contributors, and guest editors who make a difference in their fields and inspire our learners to do the same.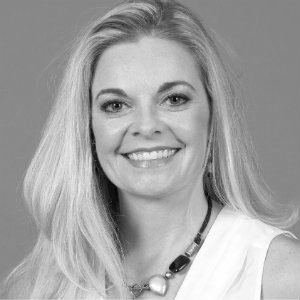 Occupational therapist and entrepreneur Krista Covell-Pierson, OTR/L, BCB-PMD, is the founder of Covell Care and Rehabilitation, a mobile outpatient practice that provides therapy in a client's familiar environment. Throughout her career, Covell-Pierson has worked in various settings, including hospitals, home health, rehabilitation, and skilled nursing. She has extensive experience as a fieldwork educator and received the Fieldwork Educator of the Year Award from her alma mater, Colorado State University.
Covell-Pierson is a past president of the Occupational Therapy Association of Colorado and advocates for the profession on the community and state level. She regularly presents to groups of professionals and community members on issues related to public health and mentors occupational therapists looking to start their own businesses.
Why did you initially pursue occupational therapy?
I've known since I was 17 that I wanted to be an occupational therapist. My aunt is an occupational therapist, and I had the opportunity to shadow her for a day when I was in high school and knew right away that this was it.
What makes you so passionate about the field?
Having been in it for nearly 20 years, I feel like I'm more passionate about OT now than when I started. What I love the most about OT is the root of what it is. Occupational therapists are motivated by meaningful activities, and those meaningful activities are different for everyone. In OT, we really get to elevate our patients' lives to the next level so they have better quality of life, and that's a really powerful thing to a part of.
Where has your career journey taken you?
I graduated college with degrees in social work and occupational therapy, and at the time, the OT job market was saturated. I became the director of social services in a skilled nursing facility, which ultimately gave me great perspective on community resources and how to serve people who are leaving skilled nursing or rehabilitation to return home. From there, I was asked to be the director of marketing, which proved to be of great benefit to me since I would one day own a business, and marketing is so important for that. All the while, I was working part time as an OT and eventually found my way into the field full time as head of rehabilitation departments in Colorado and later in Wyoming.
Eventually, burnout set in due to the productivity demands of the unit I was leading. I stepped down and became a staff therapist at another center and also started working with people on the side in their natural environment. Word spread and my side business grew to a point that I had to make a decision between my own business and my staff therapist job. It was then that I shifted exclusively into my own practice, Covell Care.
What niche does Covell Care fill in your area?
I started with OT services exclusively, then added PT and speech. From there, our business grew to include areas such as senior fitness training, massage, incontinence, and driving rehab. Essentially, when we see a hole in the community, we try to fill it. It makes me proud to know that through our practice, people are getting help in a way that wasn't previously available to them in their homes and communities. There is such a need, as anyone who has worked with older adults knows. Homecare agencies often can't address the long-term issues as in-depth and for as long of a time, and that's where we come in to serve patients in northern Colorado and additional pockets throughout the state.
You are a long-time expert and featured presenter for Continued's OccupationalTherapy.com. What value do you feel OccupationalTherapy.com holds for professionals?  
The flexibility of online CEUs is very handy. I myself have 1-year-old twin boys, so the online nature of Continued gives me a chance to connect with therapists far away from me in a more convenient way. I also think it's great how comprehensive things are on OccupationalTherapy.com. It's a great place to spend time and take classes and read what's going on in the OT world. It's easy to do the same things over and over again, which is why continuing education is so important, not just for licensure but to truly be a constant student and better serve your patients.