Richard Watt joins the Continued community from Saugerties, New York, where he works with clients to provide various assistive technology services, including evaluation of need, acquisition and implementation of the device, and follow-up and training.
Watt also teaches online and in-person courses in assistive technology for the occupational therapy assistant program at State University of New York's Orange County Community College campus in Middletown, New York.
"The feeling of pride or happiness I get from helping others … is an overwhelming rush of adrenaline!"  
What do you like most about what you do?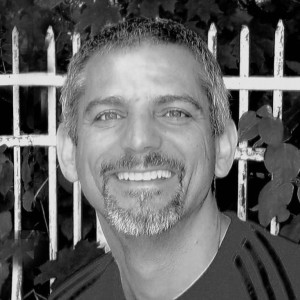 Above all, I like helping people. I have learned to appreciate how good it feels to help people regain independence or even "freedom" as some clients have said. Sometimes the feeling of pride or happiness I get from helping others is a small dose, such as a successful sock donner or shoe horn to increase independence with lower body dressing. However, on other occasions, when independent mobility or independent reading is restored through the use of assistive technology, the feeling of success is an overwhelming rush of adrenaline, not only for the client, but for me, too! I also like the creative nature of being an occupational therapist.
Why are you passionate about your field?
Occupational therapy has taught me how to help people heal. It has also taught me that there are devices and machines that can help people do things they would not be able to do without the machine. What we do is very important.
What value does online learning hold for you?
Online learning is wonderful. You have access to a multitude of scholarly open resources at your fingertips and can show, tell, and demonstrate a far greater volume of information in a much shorter period of time. It is also an environmentally conscientious form of learning as no fuel is required for travel. Additionally, it provides long-distance learning opportunities, as you can live in New York and take a class in California.
What impact has Continued had on your ability to advance your training or apply new skills to your area of practice? 
Continued provides excellent educational experiences in a convenient format and at a reasonable cost. Furthermore, the educators with Continued are leaders in the field, and I have always felt as though I have taken home very important points. A good portion of my skills and knowledge related to assistive technology has been garnered from Continued's OccupationalTherapy.com, and I expect that to continue for the rest of my career.
Thank you, Richard Watt, for being a part of our Continued story. 
We love hearing from our members! Complete this short form to share your story and be considered for a member spotlight.