___________________________________________________________________________________________
Our Continued Conversations series highlights the experts behind our content. Meet the presenters who make a difference in their fields and inspire our learners to do the same.
___________________________________________________________________________________________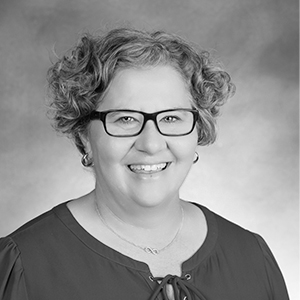 Jill Seale, PT, PhD, NCS, has been a licensed physical therapist for 23 years. She is an associate professor in the School of Physical Therapy at South College, where she teaches in the areas of neuroscience, neuromuscular practice, and aging adults.
Seale received board certification in neurologic physical therapy from the American Physical Therapy Board of Clinical Specialties and has practiced almost exclusively in the field of brain injury and stroke rehabilitation. She currently practices in home health and post-acute brain injury rehabilitation.
Seale's areas of research include orthotic management of gait and balance, recovery of gait following stroke, the role and rehabilitation of the plantar flexors in gait recovery post stroke, and the utilization of pro bono practice in health professions education.
Seale has a variety of teaching experiences in physical therapy academia and the healthcare community at large and has received several awards for academic teaching and clinical education. She has served as core faculty in a neurological physical therapy residency program and teaches in several online and on-site continuing education programs. She is a long-time featured presenter and advisory board member for PhysicalTherapy.com. 
Why did you pursue the field of physical therapy?
What initially drew me to the field is what draws a lot of people to PT—firsthand experience. When I was in high school I had a knee injury that required surgery, and I spent a lot of time in physical therapy following. Up until that point I thought I wanted to do medicine, but after I experienced PT for myself, I wanted to pursue it professionally.
You've spent your career primarily working with brain injury and stroke rehabilitation. What drew you to this area of the field?
I was accepted to PT school at the University of Texas Medical Branch at Galveston and moved there immediately following undergrad. I started looking for places I might work in the field as a tech until school started that fall. It was very serendipitous because I walked into a clinic that was in need of someone to help in their transitional learning community, which was a post-acute residential facility for people with brain injury. Until this exposure, I had a pretty narrow framework of the profession and thought it was about what I had experienced personally, which was sports and orthopedic related. I had no idea the role of physical therapy following a stroke, brain injury, or spinal cord injury, but over that summer, I fell in love with neurological physical therapy. By the time I started school that fall, I knew that was what I wanted to do.
Upon completion of PT school, I went on to do my neurological clinical rotation at The Institute for Rehabilitation and Research (TIRR) in Houston and worked there on the brain injury team for several years.
Over the years I transitioned from full-time clinical work to teaching, but I've never gotten away from my interest in neuro PT, especially stroke, whether it's through treating patients or teaching or doing research.
What makes you so dedicated to this specific patient population?
Patients who have suffered a stroke make up the largest neuro-diagnosis population. No matter what setting you work in, you're going to run into patients with stroke just by sheer volume. I do a lot of continuing education and research around stroke and feel like we're not yet doing enough for these patients from a rehabilitation standpoint. Medically we've evolved to a point where stroke can often be treated, but then these patients are many times left with a lifelong disability. It truly is a chronic condition and not an acute event. Even though there's some really good research out there on how to improve function after stroke, it doesn't translate well to clinical PT practice. I'm passionate about this patient population because I believe there are a lot of stroke survivors out there who could improve their function and quality of life with PT.
What inspires you most about your profession?
I think we have such an opportunity to change the course of people's lives, both through prevention and rehabilitation. We have a very unique role to return someone back to meaningful function after a catastrophic event or injury that they can't often achieve on their own without intervention. We can have a really large impact on one person through therapy, which then has a ripple effect and positively impacts their family.  
What value does online continuing education offer professionals?
I feel continuing education is really important. As therapists we have an obligation to be as educated, up-to-date, and informed as possible. Online continuing education extends the reach of quality training in a convenient way. You can't always pick up and travel to an in-person course, but PhysicalTherapy.com provides excellent content to people across the country.