Our Continued conversations series highlights the experts behind our content. Meet the presenters, contributors, and guest editors who make a difference in their fields and inspire our learners to do the same.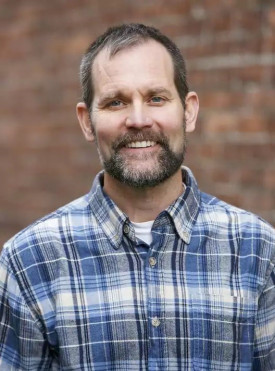 Mike Studer, PT, MHS, NCS, CEEAA, CWT, CSST, FAPTA, is the president, co-owner, and lead therapist at Northwest Rehabilitation Associates in Salem, Oregon. 
An expert in neurological therapies, Studer has authored more than 30 journal articles and six book chapters on topics including aging, stroke, motor learning, motivation in rehabilitation, cognition, balance, dizziness, and Parkinson's disease. He has presented on these topics across the United States and around the world, including a recent presentation on neuroplasticity at TEDxSalem. 
Studer was named the Catherine Worthingham Fellow of the American Physical Therapy Association (APTA), the highest designation a physical therapist can earn, and is the only therapist in the nation to be awarded the APTA Clinician of the Year award by two different national academies: Neurology and Geriatrics.
He is a long-time featured presenter on PhysicalTherapy.com. 
"I love problem-solving my way to better my patients' functionality."
Why did you pursue the field of physical therapy?
I had athletic aspirations myself. Once I realized I wasn't going to be a major league baseball player, I still wanted to be attached to the sport in some way. A college counselor suggested I look into the PT program, so I started down that path. When I was able to do some observation hours, I was exposed to neurologic therapies and teaching people how to walk again. This became more compelling to me, and neurologic PT has been a passion of mine now for 32 years.
What makes you so passionate about this particular patient population? 
What we don't know about the human brain continues to intrigue and compel me. I love problem-solving my way to better my patients' functionality. 
What compelled you to go into private practice and start Northwest Rehabilitation Associates? 
I served as a treating therapist at a local hospital for a few years before moving up the ranks toward supervisory roles. In these positions, I missed the more direct connection with my patients and ultimately decided to break away from the hospital setting and start my own practice. Northwest Rehabilitation Associates has grown from one office to four, and we see an average of about 500 patients collectively per week. Our staff includes master clinicians that are exceptional people, and it is a pleasure to treat patients alongside them. 
With physical therapy being such a hands-on profession, how has the pandemic changed the way you approach patient care? 
As our world has changed, our profession has had to reinvent itself to connect with our patients differently, either through more social distancing, telehealth, home visits, or some combination. Through the pandemic, we in our practice have found some positive innovations, such as better ways to stay engaged with a patient in front of a screen or ways to take care of patients without using our hands or equipment that would inhibit proper social distancing. 
Why do you like working with Continued's PhysicalTherapy.com as a presenter?
I find that teaching for PhysicalTherapy.com gives me a reason to always look for ways to innovate in the clinic setting, and likewise, I enjoy translating what I'm seeing in the clinic to my lectures. I love being in the clinic with patients, and I love teaching continuing education courses. If I didn't have the continuing education component, I may not be as innovative in the clinic, and if I wasn't in the clinic, I wouldn't have the same expertise and credibility in my teaching. 
I also consume a lot of courses myself through PhysicalTherapy.com and appreciate the degree and caliber of education offered by leading authorities in our field. 

View Studer's courses on PhysicalTherapy.com