Meet the experts
Our Team
The robust Continued Early Childhood Education course library is developed and overseen by an experienced team of early childhood education specialists and industry professionals.

Jessica Lewis
MEd, ECSE
Managing Editor

Kimberly Norris
MEd
CEU Administrator
Juliet Brewster
Instructional Technology Coordinator
---
Featured Presenters
The instructors and guest editors who present our ECE courses are skilled experts in topics such as child development, child care training, and professional development for early childhood providers.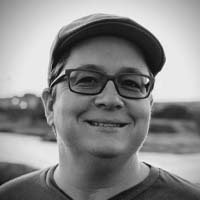 Nathanael Flynn has been a preschool teacher for over 15 years. He has a master's degree in early childhood education from Mills College and a teaching certificate from Froebel College at Roehampton University. He is a member of Gender Justice in Early Childhood, a collective of educators, researchers, therapists, academics, artists, and activists dedicated to supporting gender justice in early childhood through community-engaged scholarship, training, resource creation, and more. He co-authored Supporting Gender Diversity in Early Childhood Classrooms: A Practical Guide. Nathanael has also led camps that support trans and gender-expansive children, their siblings, and their families.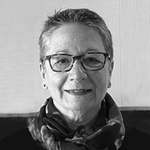 Angèle Sancho Passe, M.A. is a leader in the field of early childhood and family education. Her interests are early literacy, kindergarten readiness, dual language learners, family engagement, and educator effectiveness. She co-owns BlueWater Associates, Inc., a consulting practice.
Angèle lives in Minneapolis, where she is a consultant, program evaluator, master trainer, and writer. She creates and delivers in-person and virtual workshops for educators and parents. She designs and writes curricula for large organizations such as PBS and state agencies. She is the author of several books for educators, parents, and children published by Redleaf Press.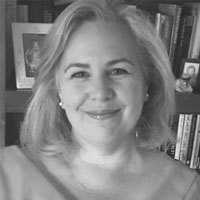 An experienced consultant skilled in Workforce Development, Early Childhood Education, Leadership, and Management, Kathleen Seabolt is currently executive director for the Child and Family Center at Vanderbilt University. She earned a BA in Child Development, Communications, and Social Policy and holds a doctorate in Educational Leadership from Mills College, and studied Communications at Chapman University. A former preschool and kindergarten teacher, Kathleen is passionate about Nature Education and fostering children's love of language and literature.
---
Advisory Board
All Continued Early Childhood Education content is vetted by a distinguished Advisory Board that provides topic-specific content and curriculum development.
View Advisory Board
unlimit

ed

course access


$99/year



Join Now