Meet the experts
Our Team
The robust continued Early Childhood Education course library is developed and overseen by an experienced team of early childhood education specialists and industry professionals.

Jessica Lewis
MEd, ECSE
Managing Editor

Allie Pasquier
MS, ECE
CEU Administrator/Assistant Editor

Kimberly Rojas
CLSSBB, CMP, CLP
Instructional Technology Coordinator
---
Featured Presenters
The instructors and guest editors who present our ECE courses are skilled experts in topics such as child development, child care training, and professional development for early childhood providers.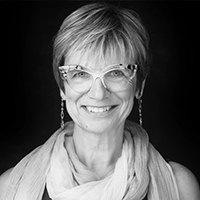 Karen Deerwester is the owner of Family Time Coaching & Consulting, the director at Family Time classes at B'nai Torah Congregation in Boca Raton and the host of the weekly podcast See Me Hear Me Love Me. Karen is the author of three parenting books: The Entitlement-Free Child (Sourcebooks 2009), The Playskool Guide to Potty Training (Sourcebooks 2008), and The Potty Training Answer Book (Sourcebooks 2007) which won the 2008 NAPPA Gold Award for parenting resources. Karen has also appeared on numerous TV and radio programs including MSNBC, NBC, and NPR, as well as contributed parenting/early childhood advice to Parents Magazine, Parenting Magazine, Real Simple, Women's Day, and Essence Magazine.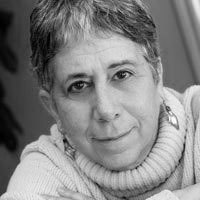 Barbara Kaiser is a graduate of McGill University's Master's Program in Educational Administration and has been working with early childhood educators, children, and their families for over 35 years. She is the co-author of Challenging Behavior in Young Children: Understanding, Preventing and Responding Effectively, 4th Edition (2017), and is presently working on a new text, The Administrator's Role in Supporting Staff, Children, and Families When Challenging Behavior Occurs, (NAEYC), which is expected to be available early winter 2021. She has taught part-time in the Faculty of Education at Concordia University in Montreal, Quebec and Acadia University in Nova Scotia.
In addition to presenting workshops and keynote speeches on the topic of challenging behavior and related issues in the United States, Canada, Australia, New Zealand, Singapore, Switzerland, and Mauritius, Barbara was the chief consultant for Addressing Youth Violence: An Intersectoral, Integrated Approach for Western Nova Scotia, and designed a webinar series and guide to help teachers and administrators reduce and respond to bullying behavior for the Nova Scotia Department of Education. She also helped to develop teacher training video programs focused on managing children's challenging behavior, Challenging Behaviors: Where do we begin? with Family Communications Inc. and Facing the Challenge, with Devereux Center for Resilient Children, (DCRC). Recently she has been presenting webinars and articles to support teachers, children, and their families when returning to school and childcare after COVID19.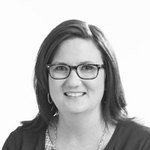 Amber Tankersley is an associate professor in child development within the department of Family and Consumer Sciences at Pittsburg State University in Pittsburg, Kansas. She holds a bachelor's degree in elementary/early childhood education, a master's degree in elementary education, and a PhD in curriculum and instruction. She has worked in the field of early childhood for over 20 years as a preschool teacher, university child care center director, university instructor/professor and director of an NAEYC accredited preschool lab. She often presents at workshops/conferences on the topic of early childhood curriculum and the importance of play. She teaches courses such as: early childhood curriculum, interacting with children, parent/professional relationships, and she supervises practicum students and preschool student teachers.
---
Advisory Board
continued Early Childhood Education content is vetted by a distinguished Advisory Board that provides topic-specific content and curriculum development.
View Advisory Board
unlimit

ed

course access


$99/year



Join Now