At Continued, we have a team that is more like a family. What's our common DNA? A willingness to collaborate, high levels of motivation, an appreciation for others, creative thinking, and a passion for lifelong learning. Get to know our family member Matt McCormick and how he illustrates the six sides to our story.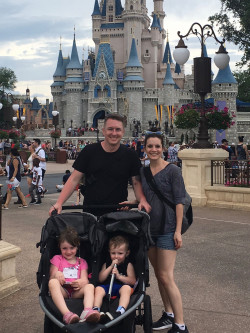 Matt McCormick joined the Continued family four years ago and currently serves as a front-end developer. The front-end development team has a hand in anything the user sees on the Continued site, from optimizing and coding to ensuring everything loads properly and quickly. 
He is also the organizer behind Continued's virtual happy hour gatherings, an idea McCormick presented at the 2017 company-wide meeting during Innovation Incubator, an annual event that gives any team member the chance to submit business ideas to leadership for consideration. Through these virtual happy hour events, team members come together quarterly to share in conversation and a beverage of choice as a way to promote camaraderie among the company's 100% remote workforce.
McCormick lives in Kent, Ohio, with his wife, Aleesha, and their two children and two dogs.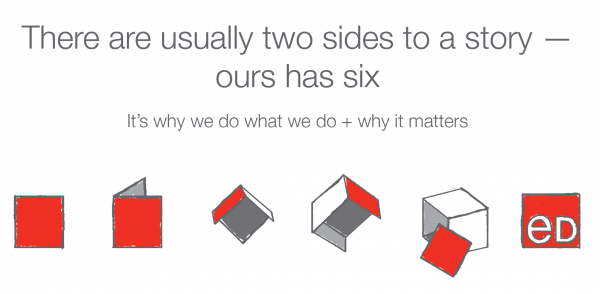 What do you like best about your job?
My favorite part of my job is learning new things and being part of a company that encourages growth. Being able to learn new technologies and techniques makes the job incredibly enjoyable.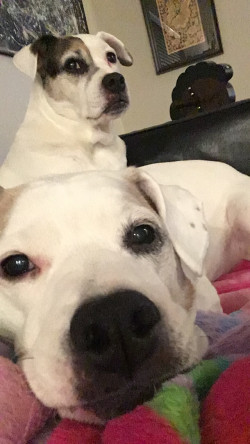 Also, it is very fulfilling to work for a company that serves so many healthcare professionals. Many of my family members work in the medical field, so I've seen firsthand how important it is for them to keep their skills sharp and provide quality care. Helping provide that service makes the work worth doing. 
What is your home office like?  
I hang out at coffee shops pretty often, but at home you'll find me with my two furry office mates, beagle/bulldog mixes Jamie and Ramsay. At least one of the beabull siblings can often be found sleeping under my desk throughout the day. 
My desk is a motorized standing desk, and I'm pretty emphatic at having a good keyboard, which is currently an HHKB Pro 1. I'm almost always listening to Spotify, and I have kettlebells off to the side to get in a quick workout during the day.
What is your favorite holiday and why?  
Christmas—mostly because of the family and food. It's one of the few times a year I can really pull out all the stops with cooking. I'll spend the better part of a week prepping let alone researching and testing all the recipes I want to try for the big day.
If you weren't in this career, what would you like to do?
​​​​​​​I had aspirations of pursuing a sommelier certification. Drinking wine and helping other people do the same seems like a pretty solid plan. 
"Meeting everyone at my first company meeting was one of the most surreal professional experiences. The level of warmness and inclusivity really took me aback. It was like walking into a room of family you never knew you had."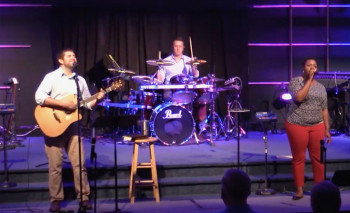 Is there a particular mantra you live by?
A quote from my grandma: Life is like riding a tiger through the jungle; it's a wonderful ride, but don't jump off or you'll probably get eaten.
Excluding faith, family, or friends, what are three things you can't live without? 
A good chef's knife
A good keyboard
A good set of drumsticks 
Click here to meet more members of our team