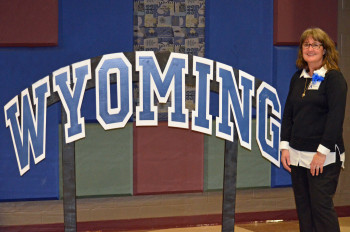 Brenda Pantalone has served in a variety of roles during her nearly 10 years with Continued and sister company Simucase.
After transitioning from a CE admin role for Continued's OccupationalTherapy.com and PhysicalTherapy.com, she joined the Simucase team to support customer experience, sales, testing, and frontline operations. 
Pantalone brought an extensive background in education to Continued, having served as a kindergarten and first-grade teacher, a preschool director, and an adjunct instructor in children's literature at Xavier University. She also taught English for Speakers of Other Languages (ESOL) and co-founded a science camp for middle schoolers. 
She was named a 2019 Citizen of the Year for outstanding volunteer work in her hometown of Wyoming, Ohio, a suburb of Cincinnati, where she lives with her husband and three children. 

What do you like best about your job?
Every day is different! I am always learning something new via our simulations and through customer interaction. I also appreciate working from home. That flexibility has allowed me to be home for my kids after school and also gives me the ability to exercise over lunch and simply enjoy the quiet of my house. 
Pantalone's family on a recent trip to Germany.

When you were growing up, what was your dream job? Is any part of that still true?
Since I was in fourth grade, I wanted to be a teacher. I started my career as a kindergarten teacher and have since held a variety of roles in education. I still have a "classroom" in my current role—albeit virtual—and work with college students and faculty daily.
What is your home office like? 
My office is a living room office in the front of the house. Codi, my 10-year-old golden retriever, is always nearby, and on my desk you can always find a Diet Coke, a paper calendar, and a list—I love to cross things off!
"We have such a power of purpose at Simucase and Continued. My job is not just a job; it's a passion." 
What is one of your favorite things to do outside of work? 
I grew up playing soccer and coached my daughter's teams for 10 years, so last year my husband got us tickets for FC Cincinnati, a major league soccer team. I love the energy of the crowd, and it's been fun to watch a new MLS team form in our city.
Excluding faith, family, or friends, what are three things you can't live without?
Diet Coke
Sleep
Gym shoes
What makes you most proud to work for this company?
We have such a power of purpose at Simucase and Continued. My job is not just a job; it's a passion. I am surrounded by such talented, motivated colleagues, and I feel fortunate to have the opportunity to work with students and faculty as they navigate through the simulations on the site.