At continued, we have a team that is more like a family. What's our common DNA? A willingness to collaborate, high levels of motivation, an appreciation for others, creative thinking, and a passion for lifelong learning. Get to know our family member Tanya Velarde and how she illustrates the six sides to our story through her own.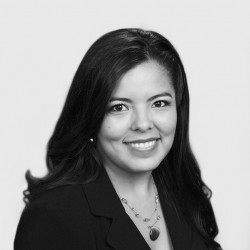 Tanya Velarde is continued's Customer Experience Manager, which means there's practically nothing in the company that she doesn't touch. The Customer Experience team serves as the "front line" of contact with continued's members, and they pride themselves in providing the best customer experience. They work with members to educate them about the company's services and how our courses can meet their licensing and certification renewal needs. They also solve members' computer woes and build rapport by treating each caller as a valued individual.
A native of Albuquerque, New Mexico, Velarde has spent her career in customer service roles and has been part of the continued family for seven years.
What do you like best about your job?
I've always had a passion for helping people. My role allows me to help in many different ways with my team and directly with our members.
What is your favorite company memory?
One that definitely stands out is the time I lost my wedding ring at our company-wide meeting. Everyone knew how sad I was over it. Unbeknownst to me, the company came together and raised money for me to replace my wedding ring! 
Another special memory for me is the support the company showed me when my father was ill. The company was so understanding when I needed to care for my dad, and they sent dinner and flowers to us after his passing. 
"For me, it wasn't all about the money that was so graciously raised for my ring or the food and flowers. It was more about the love and compassion they all showed me during such a difficult time in my life. I will forever be grateful."
Is there a particular mantra you live by?
Be kind, for everyone you meet is fighting a battle you know nothing about.
What is your favorite holiday, and why?
Christmas! I love decorating, I love the happy spirit it brings, and I love buying gifts for everyone. Our family also has a tradition every year that we make necessity bags and food for the homeless. We call it "Operation Everyone Matters."
Excluding faith, family, and friends, what are three things you can't live without?
Chocolate, Netflix, and listening to happy music (think Bob Marley or Marvin Gaye!) really loud!
What makes you most proud to work for continued?
Our hardworking, passionate, dedicated work family. Everyone here takes pride in what they do, and it's awesome to experience all the team work from different departments come full circle. Members often compliment us on how quick we are to get back to them with whatever they need.
Click here to meet more members of our team