At Continued, we have built a team of dedicated, passionate individuals who keep culture at the forefront of all we do. 
In order to recognize team members who go above and beyond to exemplify our core values, we introduced a culture awards program to highlight these individuals who help us thrive as an organization. 
Culture awards are given on a quarterly basis through a peer-nominated process.  
Awards are based on exceptional demonstration of one or more of our core values: 
Be Reliable & Excellent
Communicate Openly & Effectively
Collaborate & Support Always
Act Like An Owner
Additionally, culture award recipients are recognized based on project achievements, innovations, system improvements, morale-building, and other culture-based considerations. 
Recipients are celebrated company-wide and receive a monetary award and custom memento. 
"We make culture our primary objective, and we are excited to recognize these award recipients who have been nominated by their colleagues for their dedication to the values we all hold dear," said HR Director Asher Primrose.  
_____________________________________________________________________________________________________
MEET SOME OF OUR CULTURE AWARD RECIPIENTS 
_____________________________________________________________________________________________________
CAROLYN SMAKA, EDITOR IN CHIEF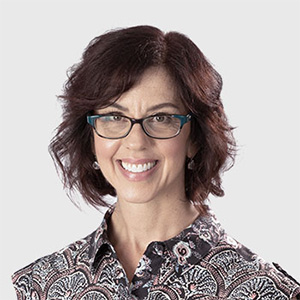 Carolyn Smaka, AuD, joined Continued as editor of AudiologyOnline in 2008, when audiology and speech-language pathology were the company's only specialities. Today, she serves as editor in chief for Continued's multiple—and growing!—family of continuing education sites. 
Although there has been significant company growth in recent years, she says the culture is still going strong. She is most proud of the work Continued does and is particularly amazed by the passion the editorial team, which she oversees, brings to work each day. 
"What makes our workplace special is the people," Smaka said. 
"Everyone here has a 'roll up your sleeves, do what needs to be done' kind of attitude. Everyone has high standards and really cares about the work and about one another."
"When it comes to our core values, Carolyn Smaka is a poster child for our company! This year she went above and beyond volunteering her time serving on several professional boards and associations, leading IMPACT support, and organizing company trivia games, Oscar award challenges, and mindfulness/yoga workshops."
MARK VINCE, STAFF ENGINEER / DEVELOPER 
Mark Vince has been a part of the Continued team since 2008 and has served in a variety of roles within the IT department. As a staff engineer, he is responsible for maintaining and updating Continued's core learning spaces and keeping them up and running.
Vince says he most enjoys the creative and problem-solving aspects of the job. 
"Every day is different with new challenges," Vince said. "By solving those riddles, we're able to help our customers improve themselves and continue learning."
"Not only is Mark crazy good at his job, but he brings quiet humor, kindness, and support every time you interact with him. He is readily available anytime anyone needs support, and he completely embodies all of our core values on a daily basis."
KATE WHITNEY, LEARNING & SIMULATION DEVELOPER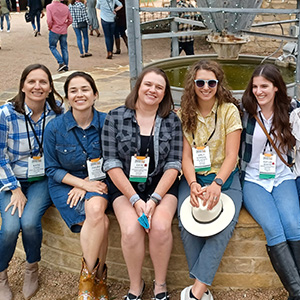 Kate Whitney joined the company in 2021 as a social work learning and simulation developer. In her role, she helps design, create, and produce interactive computer-based simulations and educational videos for Simucase. 
Whitney says she loves the camaraderie at Continued and sister company Simucase and feels empowered to utilize, explore, and expand her skill set. 
"There is so much that I feel proud about when it comes to working at Simucase, but one of the main highlights is knowing we are creating a product that is truly changing social work education and preparing students to be the best practitioners they can be," Whitney said. 
"Even though we are all remote, I feel closer to all of my team members than I have felt at any other job."
"Kate is proactive and extremely dedicated to the Simucase social work market. She works efficiently, communicates when additional support is needed, and always asks how she can help."