At Continued, we have built a team of dedicated, passionate individuals who keep culture at the forefront of all we do. 
In order to recognize team members who go above and beyond to exemplify our core values, we introduced a culture awards program to highlight these individuals who help us thrive as an organization. 
Culture awards are given on a quarterly basis through a peer-nominated process.  
Awards are based on exceptional demonstration of one or more of our core values: 
Be Reliable & Excellent
Communicate Openly & Effectively
Collaborate & Support Always
Act Like An Owner
Additionally, culture award recipients are recognized based on project achievements, innovations, system improvements, morale-building, and other culture-based considerations. 
Recipients are celebrated company-wide and receive a monetary award and custom memento. 
"We make culture our primary objective, and we are excited to recognize these award recipients who have been nominated by their colleagues for their dedication to the values we all hold dear," said HR Director Asher Primrose.  
_____________________________________________________________________________________________________
MEET SOME OF OUR CULTURE AWARD RECIPIENTS 
_____________________________________________________________________________________________________
MANTAS ANDRIJAUSKAS, SENIOR FRONT END DEVELOPER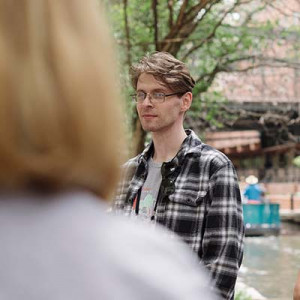 Mantas Andrijauskas joined the company nearly three years ago as a senior front-end developer. In this role, he builds the web pages that users and admins see and use and make sure they work as intended on various devices. He also helps front-end and back-end developers resolve issues and assists with website troubleshooting, testing, and deployment. 
"I love being able to solve complex problems and know that my work can directly make it a more pleasant experience for admins, developers, and customers alike," Andrijauskas said.
"I feel great pride in the work I do and in making our websites a better experience for all."
"Due to the technical guidance and execution by Mantas, we have solved a number of critical issues. His demonstration of our company's core values in how he performs his work was just as crucial as the work itself." 
WENDY BRZOZOWSKI, SALES MANAGER, SIMUCASE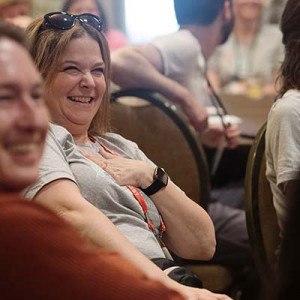 Wendy Brzozowski has been part of the team for five years and serves as a sales manager for Simucase, Continued's sister company. She manages business for Simucase's occupational and physical therapy offerings and is the OT and PT liaison for training, curriculum mapping, utilization, and other ongoing support. 
"I love the collaborative, supportive, and fast-paced work environment," Brzozowski said.
"I am proud to be part of a team that provides experiential learning opportunities which impact the future of healthcare." 
"Wendy's determination and can-do attitude makes things happen. She can be trusted without hesitation, and we are lucky to call her a friend and colleague."
FAWN CARSON, SENIOR MANAGING EDITOR, OCCUPATIONALTHERAPY.COM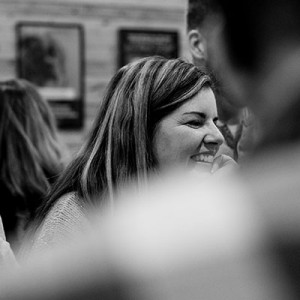 Fawn Carson joined the Continued team in 2011. As senior managing editor of Occupational Therapy.com, she oversees the site's 600+ online courses and fosters relationships with leading experts. 
Carson is known across the company for her engagement in culture activities and has taken the lead on numerous team-building initiatives. 
"I love interacting with all of my peers, be it customers, presenters, and company colleagues," Carson said.
"I am proud to be part of a larger OT community that is trying to build and disseminate knowledge to better our practice and enhance those that we serve."
"Whenever you ask Fawn to help with any project or task, 'sure' is always her response. She is always asking how she can help and what more she can do. She is a superstar when it comes to collaborating and supporting!"
KELLY OLIVAS, CREATIVE DIRECTOR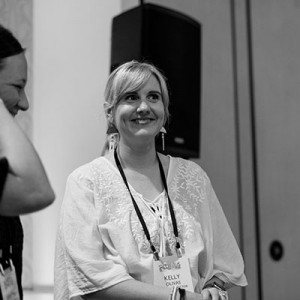 Kelly Olivas serves as creative director and has been a part of the company for nine years. She oversees the creative team and the overall vision, strategy, and implementation of the company's brand. 
"The creative team shapes the way our product looks, feels, and sounds, which can make all the difference in the way we're perceived in the hearts and minds of our members and members-to-be," Olivas said. 
Olivas and her husband, VP of operations Ronaldo Olivas, met through working for Continued. She says that Continued's company culture has provided such support in both her professional and personal life. 
"Continued's commitment to work–life balance has allowed me to travel the world, be near our daughter during the day, and feel energized to want to do the work I love and do it to the best of my ability," she said. 
"Kelly is the epitome of acting like an owner. She works closely with her team and cares about each and every person as family. She understands the 'how' and 'why' behind everything we do, from product to culture to social media, and it shows in the work that her team produces. I feel lucky to call Kelly a friend and colleague."