Meet the experts
Our Team
The robust Continued Social Work course library is developed and overseen by an experienced team of social workers and industry professionals.

Katrinna Matthews
DSW, MEd, LAPSW
Managing Editor

Chelsea Richardson
MSW, LCSW, LAC, C-DBT
Senior CE Administrator
Juliet Brewster
Instructional Technology Coordinator
---
Featured Presenters
The instructors and guest editors who present our social work courses are skilled experts in topics such as cultural competence, adverse childhood experiences, and trauma-informed care.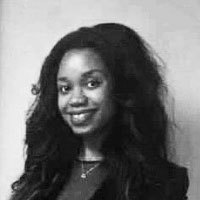 Tiffany Nicole Brown is a Nephrology Social Worker who found her calling in the renal specialty in 2013. Originally, from San Francisco, CA, Tiffany found her new home and place of practice in Texas. Tiffany has provided direct patient care within an outpatient dialysis setting for the last several years, and she holds a leadership role DaVita Dialysis. Tiffany is charged with leading a team of nephrology social workers who are spread throughout the Dallas Motorplex area. In addition, to being a lead nephrology social worker, Tiffany provides training and promotes advocacy of the social work profession. A Texas College and Howard University Alumni, Tiffany is currently pursuing her clinical license in social work and plans to provide adjustment therapies for dialysis patients through private practice in the future.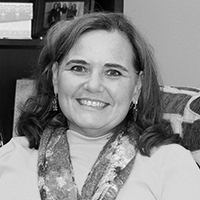 Dr. Pooler is a licensed clinical social worker (LCSW) with over twenty years of experience in community mental health as a therapist and psychosocial rehabilitation specialist for adults with serious and persistent mental illness. In 2009, she accepted a social work position with Waco Independent School district in the Homeless Outreach Department. Dr. Pooler currently serves as faculty at the Diana R. Garland School of Social Work at Baylor University. Her research interest includes adoption, homeless youth, and human trafficking. Dr. Pooler is an advocate for homeless families and youth in the Waco community and is the founder of The Cove, a teen nurturing center for homeless youth.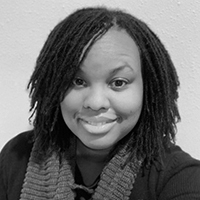 Dr. Shanika L. Wilson received her Bachelors in Psychology from the University of Connecticut-Storrs, Masters of Science in Social Work (MSSW) with a concentration in Mental Health and Substance Abuse from the University of Wisconsin-Madison, and her Doctor of Social Work (DSW) with a concentration in Clinical Practice and Leadership from the University of Tennessee-Knoxville.
Dr. Wilson is a Licensed Clinical Addiction Specialist (LCAS) and a LCSW in the state of Florida, where she currently resides. Her direct practice experience includes providing mental health and substance abuse therapy to individuals, groups, and families. In addition, Dr. Wilson has experience working at a university student health center, university counseling center, private practice, and in community mental health agencies.
---
Advisory Board
All Continued Social Work content is vetted by a distinguished Advisory Board that provides topic-specific content and curriculum development.
View Advisory Board