Meet the experts
Our Team
The robust Continued Social Work course library is developed and overseen by an experienced team of social workers and industry professionals.

Katrinna Matthews
DSW, MEd, LAPSW
Managing Editor

Chelsea Richardson
MSW, LCSW, LAC, C-DBT
Senior CE Administrator
Juliet Brewster
Instructional Technology Coordinator
---
Featured Presenters
The instructors and guest editors who present our social work courses are skilled experts in topics such as cultural competence, adverse childhood experiences, and trauma-informed care.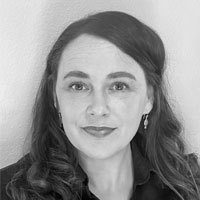 Dr. April Dirks is a Professor of Social Work at Mount Mercy University and holds a PhD and MSW from the University of Iowa. She has extensive clinical experience in the mental health field as a private practitioner and is a Licensed Independent Social Worker. As a therapist, she specialized in narrative therapy, crisis intervention, depression, child abuse, and other emotional issues. Dr. Dirks has also served as a school social worker and bilingual family therapist working with at-risk youth, immigrant families, and family trauma. In addition, Dr. Dirks' special topics of interest in teaching and research include child welfare, cultural competency, suicide, at-risk youth, Latino families, trauma, and human sexuality.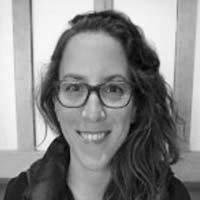 Hannah Halbreich is a Licensed Independent Clinical Social Worker in Washington D.C., where she specializes in managing programs and providing counseling to individuals and families challenged by trauma, victimization, and discrimination. Hannah has expertise in working with survivors of sexual and gender-based violence, human trafficking, and conflict-related trauma. She is presently a Trafficking Specialist at the Office on Trafficking in Persons at the Department of Health and Human Services, and she also provides individual counseling to adults with a range of social-emotional issues and diagnoses at the TrueYou Center, a mental health practice in D.C.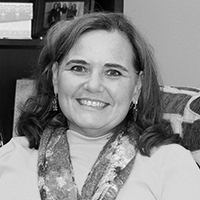 Dr. Pooler is a licensed clinical social worker (LCSW) with over twenty years of experience in community mental health as a therapist and psychosocial rehabilitation specialist for adults with serious and persistent mental illness. In 2009, she accepted a social work position with Waco Independent School district in the Homeless Outreach Department. Dr. Pooler currently serves as faculty at the Diana R. Garland School of Social Work at Baylor University. Her research interest includes adoption, homeless youth, and human trafficking. Dr. Pooler is an advocate for homeless families and youth in the Waco community and is the founder of The Cove, a teen nurturing center for homeless youth.
---
Advisory Board
All Continued Social Work content is vetted by a distinguished Advisory Board that provides topic-specific content and curriculum development.
View Advisory Board