Meet the experts
Our Team
The robust Continued Social Work course library is developed and overseen by an experienced team of social workers and industry professionals.

Katrinna Matthews
DSW, MEd, LAPSW
Managing Editor

Chelsea Richardson
MSW, LCSW, LAC, C-DBT
Senior CE Administrator
Juliet Brewster
Instructional Technology Coordinator
---
Featured Presenters
The instructors and guest editors who present our social work courses are skilled experts in topics such as cultural competence, adverse childhood experiences, and trauma-informed care.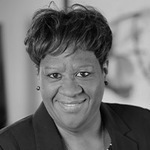 Susan Holmes-Walker, PhD, RN the owner and founder of the Sulan Group LLC, is a registered nurse licensed in the states of Michigan and Florida. Dr. Holmes-Walker has experience as an adult pain clinical nurse specialist, case manager, and risk specialist.
Given the current state of the opioid epidemic, Dr. Holmes-Walker's mission is to share lessons learned from the research literature and clinical practice during her nursing career to provide continuing education to health care professionals. The primary goal of this education is to increase knowledge and understanding of how quality pain assessment leads to improved pain management and can be used as a tool to address the opioid epidemic.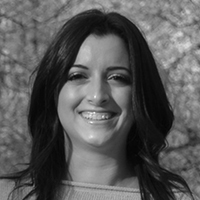 Gabrielle Juliano-Villani is a licensed clinical social worker living in Sarasota, FL. She is the founder of GJV Consulting and Training, where she provides consulting on clinical issues and how to grow beyond the 1:1 model. She is the Clinical Director of Colorado In-Home Counseling, a group practice based in Colorado that provides telehealth and in-home sessions to adults, older adults, and those with disabilities; with a focus on grief/loss, chronic health issues, trauma, anxiety/depression, and caregiver issues. Gabrielle has been in private practice since 2017 and before being in private practice she worked in child protective services as a victim's advocate, residential treatment, and an in-home care manager with an insurance company. When Gabrielle is not working, she is at the beach reading a psychological thriller or teaching Zumba.
Dr. Angela Moss, PhD, RN, APRN-BC, is Assistant Dean of Faculty Practice and Assistant Professor, Community Systems and Mental Health, at Rush University College of Nursing in Chicago, Illinois. She is responsible for the development and maintenance of over 30 diverse community-based partnerships whereby faculty nurses and nurse practitioners provide primary and mental health care to vulnerable populations in communities across Chicago. Dr. Moss is a board certified, practicing Adult Nurse Practitioner, and beginning in 2009, founded a nurse-managed primary care health clinic with mental health integration for low-income foodservice workers near Chicago's O'Hare International Airport. Dr. Moss is passionate about mental health awareness, and is an American Foundation for Suicide Prevention (AFSP) community walk team leader and advocate.
---
Advisory Board
All Continued Social Work content is vetted by a distinguished Advisory Board that provides topic-specific content and curriculum development.
View Advisory Board