Meet the experts
Our Team
The robust Continued Social Work course library is developed and overseen by an experienced team of social workers and industry professionals.

Katrinna Matthews
DSW, MEd, LAPSW
Managing Editor

Chelsea Richardson
MSW, LCSW, LAC, C-DBT
Senior CE Administrator
Juliet Brewster
Instructional Technology Coordinator
---
Featured Presenters
The instructors and guest editors who present our social work courses are skilled experts in topics such as cultural competence, adverse childhood experiences, and trauma-informed care.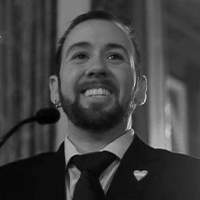 Mason J. Dunn, JD (he/they) is the Deputy Director of Education and Training Programs at the Fenway Institute. Mason is an attorney and brings their legal and advocacy experience to the Institute. They have worked in the LGBTQ+ equality movement for over 15 years across the country. Prior to joining Fenway, Mason was Executive Director of the Massachusetts Transgender Political Coalition where they successfully advocated for the advancement of nonbinary gender markers on Massachusetts state ID's, participated in coalition to address restrictions in healthcare and gender marker changes on Massachusetts birth certificates, and worked to build the coalition which passed state-wide nondiscrimination protections in public accommodations for transgender and nonbinary people. In 2018, Mason co-chaired the historic 2018 Yes on 3 campaign, which successfully defended Massachusetts' trans-inclusive public accommodation nondiscrimination law, in the nation's first-ever state-wide vote on transgender rights. Mason has also worked in state and local advocacy with GLSEN, Keshet, and many state-based equality organizations across the country.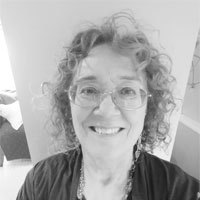 Deborah M. Henson is a Licensed Clinical Social Worker from Tulane School of Social Work, with over 35 years of clinical social work experience. In addition, she has a JD in civil law from Loyola University School of Law. Her hybrid professional background as a social work clinician and a lawyer gives her a unique perspective from which she is able to offer practical ethical solutions to high-risk clinical and legal situations that social worker practitioners/therapists encounter frequently.
Deborah has maintained a practice of psychotherapy since 1981, and she began offering supervision and consultation in the late 1980s. In addition, she has taught in the MSW program at Tulane School of Social Work in the areas of Family Violence and Therapy with Children, and in the University of Denver Graduate School of Social Work program on Ethics and Social Justice. She also taught at the University of Pittsburgh School of Law (1994-96). In addition to teaching and maintaining a clinical practice Deb has been defending clinicians in various types of licensing board matters and has a robust practice of risk prevention consultation for therapists/mental health professionals who need help navigating high-risk clinical situations, or legal involvement that might explode into licensing board complaints. Deborah has conducted Ethics training around the country for PESI and Cross Country for several years and in 2009 she started her own training business, Beyond Ethics, LLC.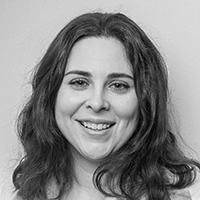 Named by The New York Times and many national and international platforms as America's go-to Leading LGBT+ Expert, Dr. Shane has 25+ years of experience guiding the world's top leaders in business, education, and community via individual, small group, and full-staff trainings. She is known for making each organization's specific Diversity and Inclusion needs become more manageable, approachable, and actionable. This includes physical spaces, hiring practices, policies/procedures, and more. Dr. Shane& has two Master's degrees, two licenses to practice mental healthcare, and she is currently shaping the minds of learners as a Lecturer at Columbia University and an Adjunct Professor at Brandman University. She is also the author of "The Educator's Guide to LGBT+ Inclusion," the first book of its kind to guide educators, administrators, and school staff to become able and empowered to make their schools more LGBT++ inclusive.
Learn more about Dr. Kryss Shane at her website: https://www.thisiskryss.com
---
Advisory Board
All Continued Social Work content is vetted by a distinguished Advisory Board that provides topic-specific content and curriculum development.
View Advisory Board