Take as many Social Work courses
as you want for only $99/year
Our annual membership allows you unlimited access to our comprehensive library of online continuing education courses for social workers. Take as many online training courses as you want for one low price.
Join Now
Social Work memberships include the following:
Unlimited CE Access
Learn on your own schedule, at your own pace, with 24/7 access.
Practical, Relevant Information
Courses provide strategies, methods, and interventions that you can apply immediately. Enhance your skills and earn the CE credits you need.
Mobile Access
Access continuing education courses and content anywhere, on any device, including your phone and tablet.
Multiple Formats
We offer convenient course formats, including self-paced video, text, and audio for on-the-go learning that fits your preference and your busy schedule.
Trending Topics
Our courses address valuable social work topics and will give you the skills you need to enhance your practice.
Transcript Management
See and track your courses at a glance. Course completion certificates are provided, and Continued Social Work is an ASWB ACE Provider.
Learn online and set your own pace
Our high-quality courses make it easy to earn the CE credits you need. Courses address valuable social work topics and are presented by industry-leading experts. We offer self-paced video, audio, and text courses to fit your learning style and your busy schedule.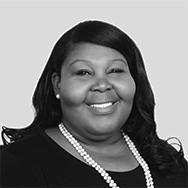 "Nothing excites me more than having the opportunity to develop meaningful and transformative learning experiences for social workers. As a social work practitioner and educator myself, I truly understand the impact these experiences have on practitioners and their direct practice with clients."
Katrinna Matthews, DSW, MEd, LAPSW
Managing Editor, Social Work