Resources
Search archived articles, review tips from our experts, and access other helpful information.
Advisory Board
---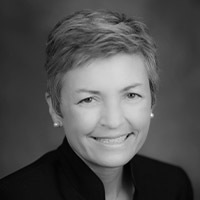 Kim Anderson
Kim Anderson, PhD, MSSW, is a professor in the School of Social Work (SSW) and the Public Affairs (PAF) Doctoral program at the University of Central Florida where she teaches clinical practice and evaluation courses, qualitative methods, social inquiry and public policy. Dr. Anderson is the Co-Director of the Center for Behavioral Health Research and Training. For 30 years, Dr. Anderson conducted research in the trauma field including evaluating service delivery and impact. Dr. Anderson has worked with several social service agencies regarding community needs assessments, program evaluations, and implementation of best practices.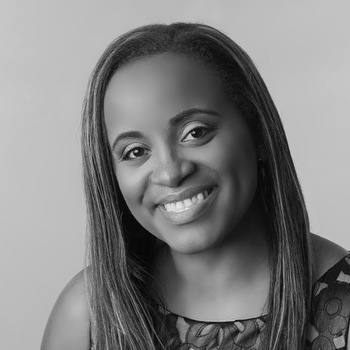 Patrice Berry
Dr. Patrice Berry is a licensed clinical psychologist with over 15 years of clinical experience. She specializes in treating children, families, and adults with histories of trauma, adoption, depression, anxiety, and adjustment/life-stage issues. She provides outpatient therapy, psychological testing, life/business coaching, and her background includes overseeing a school-based therapeutic program for middle and high school students. Dr. Berry also has a YouTube channel where she provides educational videos for children and families. Her YouTube channel was born after noticing that many of her clients struggled to find time to read book recommendations but would follow through with watching brief YouTube videos.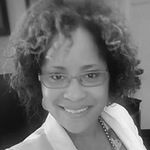 Mindy Brooks-Eaves
Dr. Mindy Brooks-Eaves, "Dr. BE", is an Assistant Professor at the Whitney M. Young School of Social Work at Kentucky State University. She is a consultant for the Wellness Group ETC, LLC, and co-author and co-editor of The A to Z Self-Care Handbook for Social Workers and other Helping Professionals. Dr. BE has over 16 years of social work experience in the area of administration, teaching, clinical social work, and child welfare. Her passion is self-care and organizational wellness, with a goal of ensuring the sustainability of social workers. In the last several years, her work has centered on creating inclusive and healthy social work environments.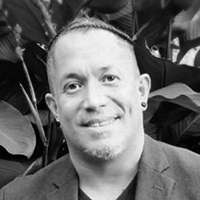 Gabriel Carrillo
Gabriel D. Carrillo, DSW, CSFT, is an Associate Professor NTT (Clinical) in the College of Public Health and Social Justice for St. Louis University. He has spent the last 14 years in Social Work Education, teaching across the curriculum at both graduate and undergraduate levels. Dr. Carrillo has 20+ years of extensive social work practice in the areas of child welfare, substance use and treatment, and juvenile justice. He is a native of Belize, where he expanded his practice in global health perspectives and social justice through his work with HIV prevention, mitigation and care, gender-based violence, equality/equity issues, and spirituality/support care in prison populations. Dr. Carrillo is also the Co-Director for the Doerr Center for Social Justice Research and Education in the School of Social Work. Dr. Carrillo's current interests and areas of research include diversity, equity, and inclusive excellence, spirituality in practice, curriculum development, and the Indigenization/Decolonization of the Social work curriculum.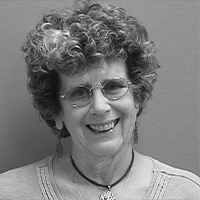 Sherry Courtney
Dr. Sherry Courtney received her MD from the University of Kansas School of Medicine. She did her residency and neonatal fellowship at Children's Mercy Hospital in Kansas City. She has a Masters of Science in Clinical Research and Statistical Analysis from the University of Michigan in Ann Arbor. She has published widely in the areas of neonatal respiratory care, especially high-frequency ventilation and non-invasive ventilation. Currently, she is Professor of Pediatrics at the University of Arkansas for Medical Sciences and Director of Clinical Research for Neonatology at the University and at Arkansas Children's Hospital in Little Rock.
Quniana Futrell
From the streets of Newark, New Jersey, having two incarcerated parents to featured on PBS's Emmy award-winning show, Virginia Currents. Quniana Futrell, also known as "Author Q.", is a real success story and champion for change. Quniana is an educational specialist in early childhood education and she is the founder and executive director of Building Resilience in Communities, which is a nonprofit organization that focuses on restoring hope to families impacted by incarceration. Quniana captivates audiences from all over the world, from the United States to Uganda, with her straightforward and realistic methods to resilience and healing. She builds champions from the inside out using her proven methods. Quniana has been recognized by both international and local media outlets for her work. She is a captivating keynote speaker and filmmaker known for shaking up the norm and healing families.
This proven Children's Champion's motto is; Change the Family, Change the World.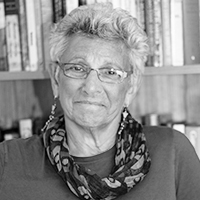 Jane Madell
Dr. Madell is a licensed audiologist and speech-language pathologist, as well as a LSLS auditory verbal therapist. Her clinical and research interests include hearing in infants and children, management severe/profound hearing loss, including HA's, CI's, FM's, and auditory processing disorders. She has published 5 books, numerous book chapters, and articles. She writes the Hearing and Kids section of the HearingHealthMatters.org blog. Dr Madell presents nationally and internationally on topics related to hearing loss in children.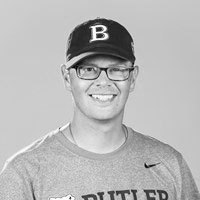 Matt Moore
Dr. Matt Moore earned his BA from Hanover College and his MSW and Ph.D. from Indiana University. He is an Assistant Professor and BSW Program Director in the Department of Social Work at Ball State University and the President of the Alliance of Social Workers in Sports. Dr. Moore is a former NCAA tennis player, former college coach, and has coached varsity high school teams for over a decade. Dr. Moore's research focuses on the integration of social work in sports from a macro perspective (e.g., policy and organizational development). Dr. Moore wrote the first-ever Social Work in Sports textbook (released 2018), has several publications on Sport Social Work, and has presented at several dozen national and international conferences. He currently represents ASWIS on the NCAA Task Force on Sleep Disorders and Wellness and is overseeing the Substance Use and Abuse Survey for the NAIA. Dr. Moore was the recipient of the 2017 Excellence in Teaching Award at Ball State University and a 2019 Fulbright Scholarship Award. He teaches macro social work courses covering policy, research, and non-profit development.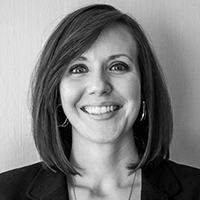 Alison D. Peak
Alison D. Peak, LCSW is the Executive Director of Allied Behavioral Health Solutions in Nashville, TN. Alison has spent the majority of her career dedicated to two primary passions: integrated behavioral health services in primary care settings and Infant Mental Health. Alison is privileged to be a member of ZERO TO THREE 2020-2022 Fellows and to work alongside state and national colleagues to further Infant and Early Childhood services and workforce development. Clinically, Alison is passionate about working with families with children who are adopted, who have histories of early trauma, and families with infants/very young children.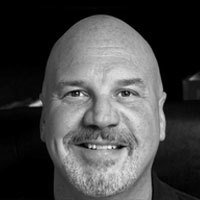 John Smith
Dr. John Smith is the Director of Education and Training at Social Model Recovery Systems (SMRS). He is a Professor of Addiction Counseling at Mt. San Antonio College since 2000 and he has also been in Private Practice in California since 2000. Dr. Smith has over 40 years of experience working with mental health and addictions, and he is the author of "Co-occurring Substance Abuse and Mental Disorders: A Practitioner's Guide" and he is the "Best-Selling" author of "The Authentic Man: A Guide to Happiness and Purpose".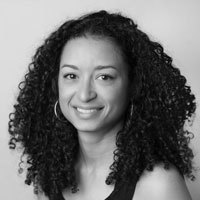 Nicole Steward
Nicole Steward is a social worker and registered yoga teacher (RYT) with a focus on community engagement, public education, foster youth advocacy, and trauma-informed yoga. With more than a decade of social work practice in non-profits and K-12 education, Nicole has noticed the need for radical self-care to discharge toxic stress we absorb through our work. This awareness drives her to study trauma as well as the ways yoga and mindfulness affect our brains and bodies, keeping us engaged and renewed. Nicole teaches yoga, mindfulness, and offers self-care workshops and retreats. Nicole believes self-care is a way of being we must adopt if we are to sustain ourselves as service providers, educators and human beings.