/respiratory-therapy/U/1357/31be47088276125ea0

The purpose of this program is to introduce the concept and skill set of cultural competency for the healthcare provider, including specific examples on how culture can influence health and how personal reflection and communication strategies can reduce discrimination and health disparities in diverse patient populations.
Course created on September 9, 2021
Preview Exam
On Demand
Course Type: Video, Audio
CEUs/Hours Offered: AARC - CRCE/1.5; CE Broker/1.5 Direct Delivery Of Respiratory Care Services, CE Broker #20-859911; IACET/0.2

Learning Outcomes
After this course, participants will be able to describe the concept and practice of cultural competency in the context of healthcare.
After this course, participants will be able to recognize how cultural and social-economic factors can influence patient health and wellbeing.
After this course, participants will be able to explain the types of biases that lead to culturally insensitive care.
After this course, participants will be able to identify culturally sensitive communication strategies for cross-cultural provider-patient relationships.
Agenda
| | |
| --- | --- |
| 0-5 Minutes | Introduction |
| 5-15 Minutes | Cultural Comp Definitions, Terms, Related Laws |
| 15-25 Minutes | Disparities, Barriers to healthcare |
| 25-35 Minutes | What is/is not Culture, Skills required for Cultural Assessment, Concepts, Causes of cultural disconnection |
| 35-50 Minutes | Eastern/Western/Specific Cultures:Values, independence privacy, time orientations, social structure, death and dying |
| 50-60 Minutes | Cultural Competency Assessment Personal, Attitudes, Emotional Quotient, Biases, Self-assessment, Healthcare perspectives |
| 60-75 Minutes | Patient communication/education, Elicitation strategies, and tools |
| 75-85 Minutes | Clinical Decision Making, Treatment Planning/Adherence, Competency in Healthcare systems and facilities,Hiring and training |
| 85-90 Minutes | Summary, Q&A |
Reviews
113 Reviews
Presented By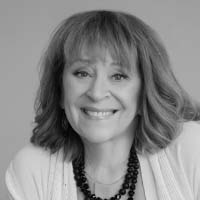 Nancy Nathenson

RRT
Nancy is a respiratory therapist with 35 plus years of experience from ICU to Rehabilitation to Community, providing education and training in disease prevention, respiratory programs, and personal wellness. She has worked as a liaison and consultant with EMS and Medical Transport for nearly 20 years providing education and training and competencies on ventilator and tracheostomy management and safe patient transport. A pioneer and leader in population health management, her teaching strategies are evidence-based, interdisciplinary, and address clinical health outcomes holistically and with a health equity lens. Nancy currently serves as a Community Asthma and COPD Expert for the Allergy and Asthma Network.
---
More
Presenter Disclosure: Financial: Nancy Nathenson is a Health Educator and Consultant. She also received an honorarium for presenting this course. Non-financial: She is a COPD & Asthma and Community Expert, and volunteer community educator for the Allergy & Asthma Network.

Sponsor Disclosure: This Course is presented by Continued Respiratory Therapy.

Content Disclosure: This learning event does not focus exclusively on any specific product or service.


Course participation information
To ensure you are ready to participate, please complete our short Test Drive to prepare your computer to view the course.
Full attendance is required, and the times you log in and out will be recorded and documented. If you log in to a live webinar late or if you log out early, you may not be able to earn CE credit.
Passing an online exam and completing a course evaluation will be required to earn continuing education credit.
Live Webinars allow presenter and participant interaction. The exam and course evaluation for these courses must be completed within 7 days of the event.
On-demand courses include texts, video and audio recordings of live webinars, and multimedia formats. The exam and course evaluation for on-demand courses must be completed within 30 days of course registration.
To participate in the course, complete the exam and course evaluation, and earn continuing education credit, you must be a Continued Respiratory Therapy member. Participants must complete the entire course; partial credit is not allowed.
Continued Respiratory Therapy is committed to ensuring accessibility to the widest possible audience. We are continually improving the user experience for everyone. If you have questions, requests, or would like to report an accessibility-related issue, please email accessibility@continued.com. We will review your request and respond in a timely manner.
Visit our Contact us page or give us a call if you have questions.
American Association for Respiratory Care
This non-traditional program has been approved for a maximum of 1.5 contact hour(s) Continuing Respiratory Care Education (CRCE) credit by the American Association for Respiratory Care, 9425 N. MacArthur Blvd. Suite 100 Irving TX 75063. Course # 186097000
---

CE Broker
Continued Respiratory Therapy is an approved provider for CE Broker, provider #50-30700. This course is offered for 1.5 hours. If you are a licensed respiratory therapist in Florida, Louisiana, Mississippi or South Carolina, CE Broker may be of interest to you. For Florida respiratory therapists, this course is registered in the Direct Delivery of Respiratory Care Services category.
---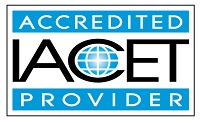 International Association for Continuing Education and Training
Continued, LLC, is accredited by the International Association for Continuing Education and Training (IACET). Continued complies with the ANSI/IACET Standard, which is recognized internationally as a standard of excellence in instructional practices. As a result of this accreditation, Continued is authorized to issue the IACET CEU. Continued, LLC, is authorized by IACET to offer 0.2 CEUs for this program.
---
---
We recognize that state CE requirements are constantly changing. If you have any questions regarding our courses and your state requirements, please contact us at 866-382-0799 or contact Customer Service.