Resources
Search archived articles, review tips from our experts, and access other helpful information.
Advisory Board
---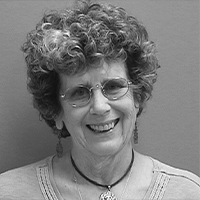 Sherry Courtney
Dr. Sherry Courtney received her MD from the University of Kansas School of Medicine. She did her residency and neonatal fellowship at Children's Mercy Hospital in Kansas City. She has a Masters of Science in Clinical Research and Statistical Analysis from the University of Michigan in Ann Arbor. She has published widely in the areas of neonatal respiratory care, especially high-frequency ventilation and non-invasive ventilation. Currently, she is Professor of Pediatrics at the University of Arkansas for Medical Sciences and Director of Clinical Research for Neonatology at the University and at Arkansas Children's Hospital in Little Rock.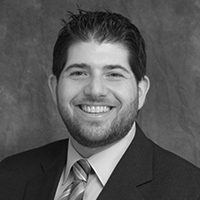 Eric Gantwerker
Dr. Eric Gantwerker, MD, MS MMSc (Med Ed), FACS, is a practicing pediatric ENT surgeon specializing in airway reconstruction and caring for patients with tracheostomies. Dr. Gantwerker completed his residency at the University of Cincinnati and fellowship at Boston Children's Hospital (BCH) and continued at BCH as a Clinical Instructor at Harvard Medical School. Dr. Gantwerker holds a Master of Medical Science in Medical Education from Harvard Medical School with expertise in educational technology, faculty development, motivational theory, and the cognitive psychology of learning.
He worked as an Assistant professor at Children's Medical Center Dallas/UT Southwestern, serving on the Quality Committee, and co-led hospital-wide interdisciplinary team quality improvement collaborative for children with tracheostomies, ultimately leading to the development of the Airway and Tracheostomy Center at Children's Dallas.
He is a former Associate Professor of Otolaryngology and Medical Education at Loyola University Chicago Stritch School of Medicine. He is currently in academic practice in the New York area and works for a startup tech company that creates video games for healthcare professionals.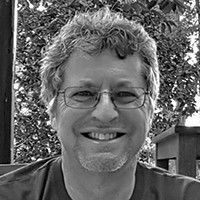 Rich Kallet
Rich Kallet has been a respiratory therapist for over 40 years, having obtained his baccalaureate degree in cardiorespiratory science from the State University of New York Upstate Medical Center in Syracuse, NY, and his master's of science degree at San Francisco State University. He spent most of his career working for the University of California, San Francisco, at San Francisco General Hospital and Trauma Center before retiring in 2018 as Director of Clinical Research and Quality Assurance for the Respiratory Care Department.
Between 1996-2007 he was a research coordinator for the NIH ARDS Network at UCSF, and from 2014-2020 he was an associate editor of the journal Respiratory Care. Over the past year, Rich has served as respiratory care technical advisor on COVID-19 to both the World Health Organization and United States Agency for International Development.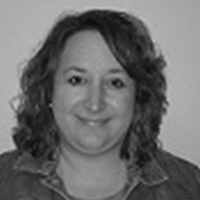 Tammy Kurszewski
Dr. Tammy Kurszewski is an Assistant Professor and Clinical Chair for the Department of Respiratory Care, Midwestern State University. She is a Registered Respiratory Therapist, who has been teaching in the field for 20 years. Dr. Kurszewski has 28 years of experience with experience in acute care, long-term care, LTAC, homecare as well as the rehab setting. Her research interests include COPD and adverse childhood experiences, global health as well as innovative educational strategies in both the classroom and clinical setting. She earned her Bachelor of Applied Arts and Sciences as well as her Masters of Education from Midwestern State University in Wichita Falls, Texas. Dr. Kurszewski completed her Doctorate of Health Sciences - Global Health Studies program at Nova Southeastern University in Ft. Lauderdale, Florida. Dr. Kurszewski is currently serving her 3rd term as Secretary for Texas Society for Respiratory Care and is active with the Commission on Accreditation for Respiratory Care as a site visitor.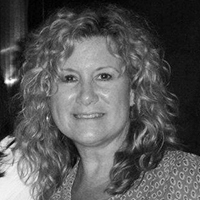 Rena Laliberte
Rena is a practicing respiratory therapist at Henry Ford Hospital in Detroit for 26 years. She is the clinical education specialist at Henry Ford, a position she has held for the past decade. Rena provides clinical education on respiratory therapy to respiratory therapists, students, and clinical staff within the hospital. She is an adjunct staff at Oakland Community College Respiratory Therapy Program, and the Acute Care Section – elect for 2021 for the MSRC. Rena has presented abstracts at the American Association for Respiratory Care International Congress, and she lectures at the state and national levels, including the Michigan Society for Respiratory Care.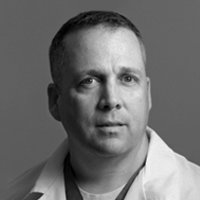 Keith Lamb
Keith Lamb, RRT, RRT-ACCS, FAARC, FCCM, is a respiratory therapist with over 22 years of clinical experience and is currently working in the Surgery/Trauma Service at the University of Virginia Medical Center in Charlottesville, Virginia. He is a fellow of both the American Association for Respiratory Care and the American College of Critical Care Medicine. Throughout his clinical career, Keith has held positions as ECMO Director, Research Coordinator, Clinical Specialist, Team Lead, and Staff Respiratory Therapist.
He has authored peer-reviewed publications and participated as Principal Investigator on numerous research initiatives. He is a published author with expertise in areas of respiratory critical care, and lectures in global topics nationally and internationally. His research and clinical work are centered on critical airway and sedation management, mechanical ventilation, and topics that pertain to the management of patients suffering from Acute Respiratory Distress Syndrome.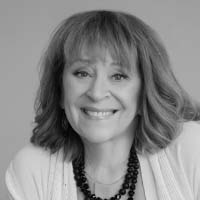 Nancy Nathenson
Nancy is a respiratory therapist with 35 plus years of experience from ICU to Rehabilitation to Community, providing education and training in disease prevention, respiratory programs, and personal wellness. She has worked as a liaison and consultant with EMS and Medical Transport for nearly 20 years, providing education, training, and competencies on ventilator and tracheostomy management and safe patient transport. A pioneer and leader in population health management, her teaching strategies are evidence-based, interdisciplinary, and address clinical health outcomes holistically and with a health equity lens. Nancy currently serves as a Community Asthma and COPD Expert for the Allergy and Asthma Network.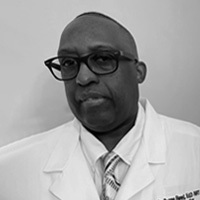 Duane Reed
Dr. Duane Reed received his Doctoral degree in Education from Walden University. He completed his Master's degree in Adult Education from Central Michigan University and his Bachelor's degree in Advanced Respiratory Care from Weber State University.
Dr. Reed is the respiratory care program director at Southern Crescent Technical College. His clinical experience entails over 20 years as a respiratory care practitioner at Grady Memorial Hospital in Atlanta, Georgia, working in critical care areas of surgical, cardiac, medical, and neurointensive care units. Over the last ten years, Dr. Reed has contributed to educational publishing companies as a clinical editor and senior reviewer.
Additionally, Dr. Reed owns Pulmonary Education Consultants, LLC, a company providing respiratory care educational materials and tutoring services. He has authored study cards in areas of mechanical ventilation, which are nationally published, helping respiratory therapists around the country.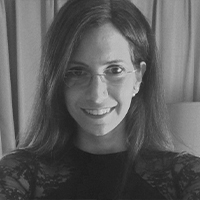 Christina Riccio
Dr. Christina Riccio, M.D., is a Board-Certified Anesthesiologist, and Associate Professor at University of Texas Southwestern Medical Center in the Department of Anesthesiology and Pain Management. Dr. Riccio joined the UT Southwestern faculty in 2010. She specializes in surgical and procedural anesthesia for patients with difficult airways. Dr. Riccio earned her medical degree at the Georgetown University School of Medicine where she was inducted into the Alpha Omega Alpha Honor Society. She completed a residency in anesthesiology at the University of California San Diego Medical Center. Her clinical and research interests include airway devices during general anesthesia, deep sedation in obese patients, and complex airway management in critical care. She speaks nationally and has led several regional Airway Workshops for anesthesiologists. She is the creator and initial director of the popular Difficult Airway Resident Rotation where she teaches advanced airway management techniques to UTSW trainees. Dr. Riccio is an active member of the American Society of Anesthesiologists, the Dallas County Anesthesiology Society, the Society for Airway Management, and the Texas Society of Anesthesiologists. She has consulted for Teleflex Incorporated in the past and currently serves on the Medical Advisory Board for Vyaire Medical.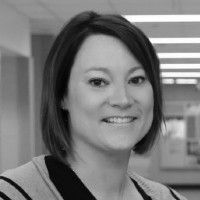 Angela Saunders
Angela Saunders is the Senior Clinical Director for the Division of Respiratory Care at Cincinnati Children's Hospital Medical Center. She has an Associate of Applied Science in Respiratory Care from the University of Cincinnati Clermont, a Bachelor of Liberal Arts from Northern Kentucky University, and a Master's in the Science of Leadership from Northeastern University. She has been at Cincinnati Children's for 19 years and held a position in Leadership for 8 years. She most recently was the recipient of the YWCA "Rising Star Award", has been nominated for the "Managing Success" award and, "Manager of the Year". She was born and raised in Cincinnati Oho and currently resides in Williamsburg Ohio. Mentoring others to be their best self by being engaged in the work they do is one of Angela's strengths and she spends much time focusing on others' abilities and opportunities.