Meet the experts
Our Team
The robust Continued Respiratory Therapy course library is developed and overseen by an experienced team of RTs and industry professionals.

Farzana Chowdhury
MS, CCC-SLP, BSRC, RRT-NPS
Managing Editor

Jenny Morrison
BSRC, RRT
CE Administrator

Kimberly Rojas
CLSSBB, CMP, CLP
Instructional Technology Coordinator
---
Featured Presenters
The instructors and guest editors who present our respiratory therapy courses are skilled experts in topics such as COVID-19, critical care, and noninvasive ventilation.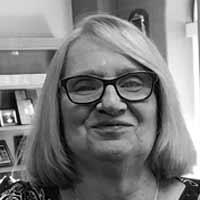 Claire Aloan, MS, RRT-NPS, FAARC, is a respiratory therapist and adjunct faculty member at SUNY Upstate Medical University in Syracuse, New York. Her work focuses on disease management for patients with chronic pulmonary disease in acute and post-acute care settings. With an extensive leadership background in education and management, she has held multiple elected positions for the New York State Society for Respiratory Care (NYSSRC). Additionally, Claire has been recognized by AARC for numerous achievements, given her active involvement over the years.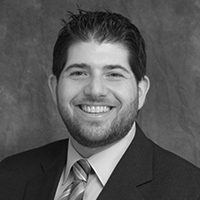 Dr. Eric Gantwerker is a practicing pediatric ENT surgeon with a specialization in airway reconstruction and caring for patients with tracheostomies. Dr. Gantwerker completed his residency at the University of Cincinnati and fellowship at Boston Children's Hospital (BCH) and continued on at BCH as a Clinical Instructor at Harvard Medical School. Dr. Gantwerker holds a Master of Medical Science in Medical Education from Harvard Medical School with expertise in educational technology, faculty development, motivational theory, and the cognitive psychology of learning. He worked as an Assistant professor at Children's Medical Center Dallas/UT Southwestern, serving on the Quality Committee, and co-led hospital-wide interdisciplinary team quality improvement collaborative for children with tracheostomies that ultimately led to the development of the Airway and Tracheostomy Center at Children's Dallas. He is a former Associate Professor of Otolaryngology and Medical Education at Loyola University Chicago Stritch School of Medicine and is currently in academic practice in the New York area and also works for a startup tech company that creates video games for healthcare professionals.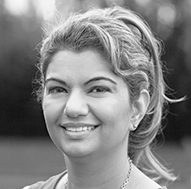 Dr. Aditi Mehra graduated with a Bachelors in Occupational Therapy, from Western Michigan University in 1998 and pursued her Doctorate in Health Sciences from Midwestern University in Illinois. She has practiced as a pediatric OT for the past 22yrs in various settings. During her Doctoral Studies, Dr. Mehra also pursued a certification in Behavior Analysis to improve and enhance collaboration within multidisciplinary teams. Once she delved deeper into this field of Behavioral Psychology, Dr. Mehra uncovered Fit Learning, an academic program based on the principles of Precision Teaching designed to build fluency and address all differences in learning. Dr. Mehra is currently the director of Fit Learning Labs: in Chicago, and London - England. She continues to practice OT in the school setting and is an avid Continuing Education presenter for various Allied health groups. Dr. Mehra has been an Adjunct Professor at Elmhurst University and is the author of 25 tips to increase student engagement on telehealth. She also has the co-host of The ABA&OT podcast and offers behavioral OT resources/ worksheets on addressing problem behaviors and data collection for therapists on her website www.DrAdititheOT.com.
---
Advisory Board
All Continued Respiratory Therapy content is vetted by a distinguished Advisory Board that provides topic-specific content and curriculum development.
View Advisory Board