Meet the experts
Our Team
The robust Continued Respiratory Therapy course library is developed and overseen by an experienced team of RTs and industry professionals.

Farzana Chowdhury
MS, CCC-SLP, BSRC, RRT-NPS
Managing Editor

Jenny Morrison
BSRC, RRT
CE Administrator

Kimberly Rojas
CLSSBB, CMP, CLP
Instructional Technology Coordinator
---
Featured Presenters
The instructors and guest editors who present our respiratory therapy courses are skilled experts in topics such as COVID-19, critical care, and noninvasive ventilation.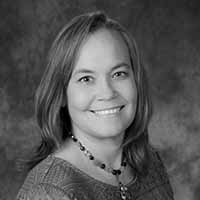 Heather has been a Registered Respiratory Therapist for over 25 years, working in the areas of Sleep and Pulmonary Function Testing. She has spent the last 11 years as a Respiratory Clinical Specialist, with a focus on developing continuing education programs and delivering them throughout North, Central and South America. She also provides training on bronchoprovocation testing to new customers. Heather is a passionate advocate of respiratory care and education.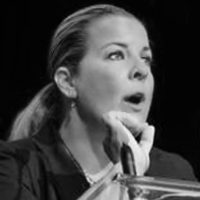 A.U. Bankaitis Smith, PhD, is Vice President of Oaktree Products, Inc., a multi-line distributor audiology supplies. Dr. Smith serves as a resource to the industry, offering both product and practice management solutions in the areas of infection control, cerumen management, and hearing assistance technology. For the past 5 years, she has been helping audiology business with digital marketing tactics, including E-store integration, website content development, and geofencing campaign strategies. Her current research focuses on coupler and real-ear aided response performance of PSAPs, hearables and OTC devices with the goal to help identify potentially viable options and corresponding strategies for integrating retail options within a clinical practice.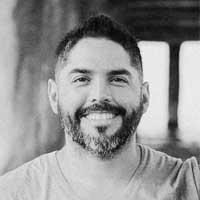 Steven Vela is a Certified Registered Nurse Anesthetist with over 20 years of clinical experience working with adults in a critical care level one trauma center in the Dallas-Fort Worth metroplex. He completed his Bachelor of Science in Nursing from Texas A&M University-Corpus Christi and earned his Master of Science in Nurse Anesthesia from Texas Christian University. His interests and clinical practice include airway management, sedation strategies, and extracorporeal membrane oxygenation (ECMO) specialty.
---
Advisory Board
All Continued Respiratory Therapy content is vetted by a distinguished Advisory Board that provides topic-specific content and curriculum development.
View Advisory Board