Meet the experts
Our Team
The robust Continued Respiratory Therapy course library is developed and overseen by an experienced team of RTs and industry professionals.

Farzana Vela
MS, CCC-SLP, BSRC, RRT-NPS
Managing Editor

Jenny Morrison
BSRC, RRT
CE Administrator

Kimberly Rojas
CLSSBB, CMP, CLP
Instructional Technology Coordinator
---
Featured Presenters
The instructors and guest editors who present our respiratory therapy courses are skilled experts in topics such as COVID-19, critical care, and noninvasive ventilation.
Dr. Donna Arand, Ph.D., DABSM, FAASM, and FSBSM, is an experimental psychologist and an Associate Research Professor in neurology at the Wright State University Boonshoft School of Medicine. She is board certified in sleep medicine and was previously the clinical director of the Kettering Sleep Centers and UCLA Sleep Disorders Center. Dr. Arand has served on the boards of the American Academy of Sleep Medicine, the Board of Registered Polysomnographic Technologists, and as president of the Society of Behavioral Sleep Medicine. She is a reviewer for the Journal of Clinical Sleep Medicine, Behavioral Sleep Medicine, and Sleep Reviews. Dr. Arand has over 100 publications in the areas of insomnia, hypersomnia, arousal, and daytime performance.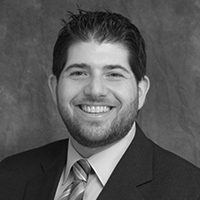 Dr. Eric Gantwerker, MD, MS MMSc (Med Ed), FACS, is a practicing pediatric ENT surgeon specializing in airway reconstruction and caring for patients with tracheostomies. Dr. Gantwerker completed his residency at the University of Cincinnati and fellowship at Boston Children's Hospital (BCH) and continued at BCH as a Clinical Instructor at Harvard Medical School. Dr. Gantwerker holds a Master of Medical Science in Medical Education from Harvard Medical School with expertise in educational technology, faculty development, motivational theory, and the cognitive psychology of learning.
He worked as an Assistant professor at Children's Medical Center Dallas/UT Southwestern, serving on the Quality Committee, and co-led hospital-wide interdisciplinary team quality improvement collaborative for children with tracheostomies, ultimately leading to the development of the Airway and Tracheostomy Center at Children's Dallas.
He is a former Associate Professor of Otolaryngology and Medical Education at Loyola University Chicago Stritch School of Medicine. He is currently in academic practice in the New York area and works for a startup tech company that creates video games for healthcare professionals.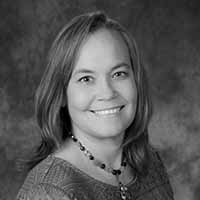 Heather has been a Registered Respiratory Therapist for over 25 years, working in the areas of Sleep and Pulmonary Function Testing. She has spent the last 11 years as a Respiratory Clinical Specialist, with a focus on developing continuing education programs and delivering them throughout North, Central and South America. She also provides training on bronchoprovocation testing to new customers. Heather is a passionate advocate of respiratory care and education.
---
Advisory Board
All Continued Respiratory Therapy content is vetted by a distinguished Advisory Board that provides topic-specific content and curriculum development.
View Advisory Board