Take as many Respiratory Therapy courses
as you want for only $99/year
Our annual membership allows you unlimited access to our comprehensive library of online continuing education courses for respiratory care professionals. Take as many online training courses as you want for one low price.
Join Now
Respiratory Therapy memberships include the following:
Unlimited CEU Access
Learn on your own schedule, at your own pace, and earn all the CEUs you want.
EBP Courses
Courses provide strategies, methods, and interventions that you can apply immediately. Enhance your skills and earn the CEUs you need.
Mobile Access
Access continuing education courses and content anywhere, on any device, including your phone and tablet.
Multiple Formats
We offer convenient course formats, including live webinars as well as self-paced video, text, and audio for on-the-go learning that fits your preference and your busy schedule.
Trending Topics
Our courses address valuable respiratory care topics and will give you the skills you need to enhance your practice.
Transcript Management
See and track your courses at a glance. Course completion certificates are provided, and Continued offers courses approved by AARC for CRCE.
Learn online and set your own pace
Our high-quality courses make it easy to earn the CEUs you need. Courses address valuable respiratory therapy topics and are presented by industry-leading experts. We offer live webinars as well as self-paced video, audio, and text courses to fit your learning style and your busy schedule.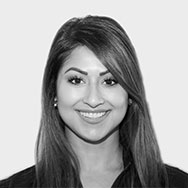 "Healthcare is continuously evolving, and respiratory therapists must be up to date with best practices in our role on the front lines. Applicable CE content is an absolute necessity. Education is a motivating tool that expands perspective, enhances collaboration, and fosters professional development."
Farzana Chowdhury MS, CCC-SLP, BS, RRT
Managing Editor, Respiratory Therapy