Numerous Continued team members are giving back to their communities in extraordinary ways. 
As part of the company's commitment to its culture, Continued offers a gift match program or one paid day off each year to participate in a charitable activity. These programs make it possible for team members to offer their time or monetary contributions to the organizations most meaningful to them. 
From feeding the hungry to mentoring disadvantaged youth or volunteering in animal shelters, our team members' service efforts span a variety of causes and are making a difference across the country. 
"The fact our company supports volunteerism makes a huge difference in our ability to serve," said Carolyn Smaka, AuD, Continued editor in chief.
_________________________________________________________________________________________
SEE HOW CONTINUED TEAM MEMBER CAROLYN SMAKA GIVES BACK: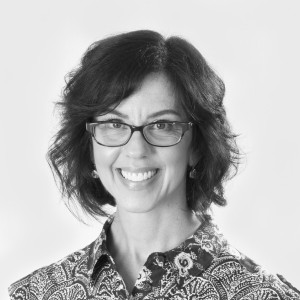 Continued editor in chief Carolyn Smaka, AuD, is helping first-generation college students overcome prevalent obstacles to higher education. 
After going through the laborious college application process with her own son in 2018, Smaka felt compelled to help others through the complex journey, particularly aspiring college students with a higher barrier to entry. 
Shortly thereafter, she connected with ScholarMatch, which provides individualized advising, targeted financial support, and career mentoring to first-generation college students. 
As part of the organization's many offerings, ScholarMatch pairs low-income students with mentors such as Smaka to support them through every step of the college application process. 
Coaches work with their mentees to identify colleges with dedicated resources and high graduation rates for first-generation students and to assist them with everything from writing essays to applying for scholarships and financial aid.  
"ScholarMatch helps create equity for this student population in the college process," Smaka said. "The students I work with are high-achieving individuals who have everything going for them but may lack access to the tools, guidance, and resources to successfully navigate an inequitable higher education system." 
Smaka coached two high school students who are now college freshmen and is currently assisting another high school senior.
"When these students are successful in the world, we're all going to benefit." 
"I've been paired with students who were academic rock stars and very eager but didn't have a lot of information or resources regarding the college admissions process," Smaka said. "With the support of ScholarMatch staff and fellow coaches, I was able to make a positive impact on the process for them. At the end of the day, when these students are successful in the world, we're all going to benefit." 
Smaka says she would encourage others to get involved with this program, noting ScholarMatch has vast resources, knowledgeable staff, and a network of fellow coaches for support. 
"I've done a lot of volunteering and donating over the years with a variety of organizations. Working with ScholarMatch has been the most rewarding hands down, knowing that I have directly helped bright and deserving young people to achieve their dreams of going to college," Smaka said. "Being a coach also opened my eyes to issues facing many students today, and I have learned a lot and feel like a more informed and compassionate person as a result."