Friday the 13th is considered unlucky, but Christy Huynh, AuD, considers it her luckiest day. On Friday, March 13, 2009, she opened her acceptance letter to an audiology program and started the journey toward fulfilling her dream of becoming an audiologist.
As an undergraduate student at Texas Christian University, Huynh, the newly appointed managing editor of AudiologyOnline, realized she wanted to pursue an audiology career during her first audiology class. As she was nearing completion of her undergraduate degree in speech-language pathology, she was accepted to the doctor of audiology program at the University of North Texas.
"I was drawn to the science and tools audiologists use to help patients and knew it was my passion to pursue the field."
"I was drawn to the science and tools audiologists use to help patients and knew it was my passion to pursue the field," Huynh said. "When I received my acceptance letter, I felt so incredibly blessed to be able to continue my studies."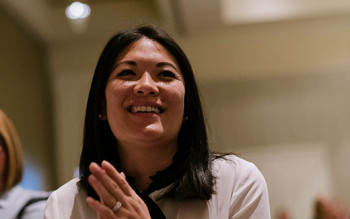 On completion of her doctorate program, Huynh married her longtime boyfriend, who is an officer in the United States Army. His career requires them to move frequently, which made the start of her own career uncertain. With each move, another job transition ensued.
What remained constant was her love of audiology, but Huynh feared that her time as a practicing audiologist would be short-lived due to her family's ever-changing landscape in the military. After joining the team at Continued's AudiologyOnline, those fears have subsided.
Huynh was no stranger to AudiologyOnline prior to joining the team. As an audiology student and clinician, she often relied on the site for courses and to stay current in her profession.
"My first job was in the middle of nowhere in Texas, and it wasn't feasible to leave clinic to drive long distances for in-person trainings," Huynh said. "I leaned on virtual learning–I trusted AudiologyOnline as a student and knew I could trust them as a clinician."
It was also AudiologyOnline's career center that she turned to each time a move and subsequent job search was eminent. After holding a variety of clinical jobs in both medical and private practice settings, she began exploring virtual jobs.
"As much as I love the clinical side of audiology and working with patients, I knew that based on my husband's career, I had to figure out how to practice audiology in a non-traditional sense," Huynh said.
It was during this same time that longtime managing editor of AudiologyOnline, Carolyn Smaka, AuD, was looking to expand Continued's editorial team as she transitioned to editor in chief for the company's family of online continuing education websites.  
"When I came across the editor position listed with AudiologyOnline, it felt so in line with my career goals," Huynh said. "A virtual role like this wouldn't require me to job hop as the Army moves us. I realized that I would never see a patient in this role, but I realized that working at AudiologyOnline would enable me to help other clinicians serve their patients better. I was excited to be called for the interview, and it was a highlight of my career to meet the people behind AudiologyOnline."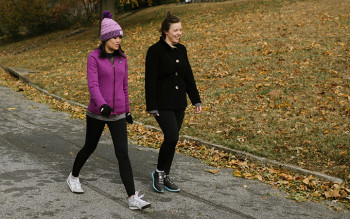 Huynh was hired as an associate editor and was promoted to managing editor within the year based on her ability to quickly learn the job, network with leaders in the field, and efficiently manage the details required to ensure quality continuing education courses.
As managing editor, Huynh works with the AudiologyOnline team to coordinate content for the site's library of 1400+ courses.
"I know that Continued cares about me and invested in my growth both personally and as an editor," Huynh said. "To be part of this prestigious company and get to do what I love makes this the best job ever. I want to continue the legacy of AudiologyOnline that I benefited from as a student and clinician."
Huynh and her husband are currently stationed at Joint Base Lewis McChord in Washington state but consider themselves Texans at heart. She enjoys volunteering with the local veteran population and is also currently working toward her Taekwondo black belt.