Our continued conversations series highlights the experts behind our content. Meet the presenters, contributors, and guest editors who make a difference in their fields and inspire our learners to do the same.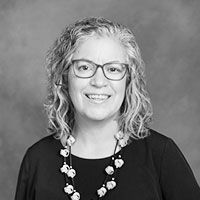 Kim Cavitt, AuD, is the owner of Audiology Resources, which provides comprehensive operational, compliance, and reimbursement consulting services and products to hearing healthcare clinics, providers, organizations, buying groups, and manufacturers. Throughout her career, Cavitt has been actively involved in these issues and has written numerous articles, provided training, and given presentations at both the state and national levels on these topics.
Prior to her consulting business, she served as a clinical audiologist at The Ohio State University and Northwestern University and also spent two years as the director of professional relations at HearPO, now Amplifon Hearing Services. 
Cavitt is a past president of the Academy of Doctors of Audiology (ADA) and chair of the State of Illinois Speech Pathology and Audiology Licensure Board. She is an ADA representative and founding member of the Audiology Quality Consortium and serves on committees through ADA, the American Academy of Audiology (AAA), and the American Speech-Language-Hearing Association (ASHA).
Cavitt is also an adjunct lecturer at Northwestern University and a senior contributor to AudiologyOnline and Audiology Practices.
Why did you pursue the field of audiology? 
I entered college thinking I wanted to work in healthcare somewhere. As a child, I had a lisp and therefore a lot of speech therapy, and I also had tubes in my ears, so I had exposure to communication sciences and disorders and audiology already. I became a communication sciences and disorders major, and when I had my first audiology class, I was hooked. I liked that the diagnostics and treatments are very concrete, and I appreciated the variety of patients I could encounter and serve as an audiologist. The audiology profession can really impact someone's quality of life in a variety of ways. 
Your career led you to the business side of the profession. What drew you to this area of the field? 
While in graduate school at Indiana University, I did a 10-week internship at Ohio State in their audiology clinic, and they hired me after graduation. The practice had been losing money, and they gave me a project to try and figure out why. In addition to seeing patients, I was given the time, training, and mentoring needed to delve into the issue and determine how the practice can make money. This experience provided me a great foundational background in how an audiologist can have an evidence-based practice and do everything to care for their patients' best interests and make a living while doing it. 
"The audiology profession can impact someone's quality of life in a variety of ways."
What led you to start Audiology Resources, and what does your consulting practice offer audiologists? 
I want to teach people all that I've learned and help them fit it in to their practice. I focus on the practitioner, from single provider audiology practices to large academic projects. We look at the entire process, from the time a patient schedules an appointment to the time an audiologist gets paid. I help the practitioner determine everything that has to happen in that continuum to provide quality care, to do it compliantly, to do it productively, and to make a profit. 
What makes you so dedicated to the audiology profession? 
Many people in the profession have given me a lot, so I want to pay that forward to the next generation of audiologists. Also, I care about patients having access to communication and want people to hear more and fall less. 
"AudiologyOnline gives professionals the tools they need to be successful in a way that's very affordable and accessible."
As a longtime presenter for AudiologyOnline, what value do you feel it brings to the profession? 
The people behind AudiologyOnline are some of the most decent, wonderful, fair people I've ever worked with, who truly want to bring cutting-edge, evidence-based education to the masses. AudiologyOnline gives professionals the tools they need to be successful in a way that's very affordable and accessible. Webinars aren't for everyone, but they can provide a great medium for people to learn. There are some people who would never have access to the information and the evidence if it weren't for AudiologyOnline.
I'm a fan of all of AudiologyOnline, but I'm a huge fan of 20 Questions with Dr. Gus Mueller. It's a great format to get deep into a complicated topic in a really accessible manner. 
What advice do you have for professionals in the field? 
People need to engage in the profession and not sit on the sidelines, and everyone needs to give a little bit toward the greater good of the profession.