Meet the experts
Our Team
The robust Continued Psychology course library is developed and overseen by an experienced team of behavioral health professionals.

Katie Kirk
PsyD, LAC
Group Managing Editor, Behavioral Health

Olivia Walliser
CE Administrator

Caitlin Grefe
Instructional Technology Specialist
---
Featured Presenters
The instructors and guest editors who present our psychology courses are skilled experts in topics such as ethics, mental health and trauma.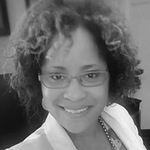 Dr. Mindy Eaves is Chair and Program Director of the School of Social Work at Kentucky State University, Kentucky's only public HBCU, a Whitney M. Young Scholar, Advisory Board Member of Continued, consultant for the Wellness Group ETC, co-editor of The A to Z Self-Care Handbook for Social Workers and other Helping Professionals, (Grise-Owens, Miller, & Eaves, 2016, Eds.) Dr. Eaves has over 17 years of experience in the areas of ombudsing, leadership, administration, education, child welfare, community mental health, and advocacy.
Dr. Eaves' passion is equity, teaching, and sustainability of social workers with specific attention to disparity, blackness, identity, cultural inclusivity, and practicing radical self-care as a guiding principle. During warm climate, Dr. Eaves rejuvenates in nature by cultivating her sun and shade gardens, cycling and walking in Louisville's expansive park system, or just reading and lounging by the rivulet. During colder months, Dr. Eaves enjoys quiet time at home with her family and close friends. Dr. Eaves is a political enthusiast for the culture and greater good and regularly volunteers to support democracy.
Dr. Eaves is a Kentucky Board Certified Social Worker and proud graduate of the University of St. Thomas DSW program where teaching is practice. Additionally, she graduated with an MSW from Spalding University and a BA in Sociology with Certificates in Pan African Studies and Criminal Justice Administration from the University of Louisville.
Dr. Eaves is a proud Alpha Kappa Alpha Sorority Inc. and Phi Alpha Honor Society member. She is a past recipient of the Cabinet for Health & Families Award for Excellence and Social Worker of the Year and Kentucky Court of Justice KLEO Award.
Dr. Aimee Kotrba is a nationally-known expert and speaker on the identification and treatment of Selective Mutism, a childhood anxiety disorder. She loves working with families to promote "brave talking". Dr. Kotrba has authored Selective Mutism: An Assessment and Intervention Guide for Therapists, Educators, and Parents and Overcoming Selective Mutism: A Field Guide for Parents.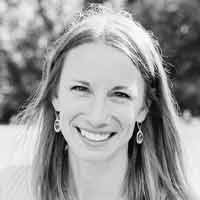 Stephanie is a Licensed Mental Health Counselor that has used her clinical experience to better prepare employees working in the human services field to support the people they serve and have more effective working relationships. Stephanie's clinical experience includes private practice, working with juvenile sex offenders, and supporting an ACT Team in Washington, DC. Stephanie transitioned into an administrative role, which led to facilitating employee orientation programs. While in this role, Stephanie discovered a passion for supporting the clinical and professional development of employees operating in a field that often begins as a trial by fire. Stephanie currently serves as a Behavioral Health Clinical Supervisor in Buffalo, NY, where she continues to connect employees with the resources they need to be successful in their roles with clients and team members, as well as building mental health programming.
---
Advisory Board
Continued Psychology benefits from the expertise of a distinguished Advisory Board, which provides topic-specific content in the development of the course library.
View Advisory Board