Resources
Search archived articles, review tips from our experts, and access other helpful information.
Advisory Board
---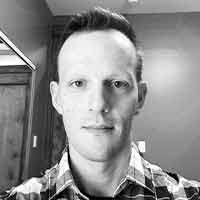 Ian Bonner
Dr. Ian Bonner has been a Licensed Clinical Psychologist since 2012 and obtained his doctorate from Adler University in Chicago. His clinical practice and past research focused mainly on affirming care for LGBTQ+ individuals and men/healthy masculinity. Dr. Bonner has been providing individual, group, and couples/relationship therapy since 2007. Along with direct clinical practice, Dr. Bonner regularly conducts workshops and trainings on various aspects of LGBTQ+ affirming care to mental health trainees at Northwestern University and through the Foster Training Consortium.
Dr. Bonner served as the CEO of IntraSpectrum Counseling from 2017-2020. He then founded Freelife Behavioral Health, an LGBTQ+-focused group practice offering the community psychotherapy, mental health assessments and testing, and psychiatric medication. Dr. Bonner serves as the clinical supervisor to four postdoctoral fellows and deeply enjoys clinical training and emerging psychologists' professional development.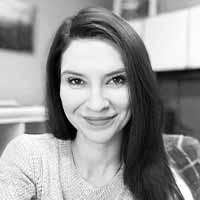 Sarka Brown
Dr. Sarka Turecka Brown is a licensed clinical psychologist who obtained her doctoral degree in clinical psychology from the University of Denver after completing her APA-accredited internship at the Mental Health Center of Denver, where she provided individual therapy and neuropsychological assessment services to individuals with severe and persistent mental illness (SPMI). She then completed her two-year postdoctoral residency in neuropsychology and is currently practicing as a clinical neuropsychologist providing comprehensive neuropsychological assessments to adults with various presenting concerns.
Dr. Brown was raised in Prague, Czech Republic, and moved to the United States in 2004. Since then, she moved around the East Coast from Albany, NY to Philadelphia, PA, before settling down in beautiful Denver, CO in 2015. She loves animals, having adopted two rescue dogs and a cat. In her free time, she loves to go out and enjoy the Colorado mountains, whether skiing, hiking, camping, off-road driving, and spending time with her family and friends.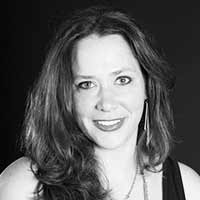 Wind Goodfriend
Wind Goodfriend, PhD, is a full professor of psychology at Buena Vista University in Storm Lake, Iowa. She earned her bachelor's degree at Buena Vista University, then her Master's and PhD in social psychology from Purdue University. Dr. Goodfriend has won the "Faculty of the Year" award at BVU several times, and two of her textbooks won the "Most Promising Book of the Year" award by the Textbook and Academic Authors Association. She has written several peer-reviewed articles about the psychology of relationship violence, as well as the recent book "Entrapment, Escape, and Elevation From Relationship Violence" (Cambridge University Press).
Ryan Kirk
Dr. Ryan Kirk is a Licensed Psychologist and the Director of Psychological Services for Meridian Health Services in Indiana. He works remotely for Meridian from his home in Denver, Colorado. He has also served in roles of managing, supervising, and training within hospitals, school-based mental health programs, and correctional settings.
He has a passion for leadership and process improvement. He has conducted trainings around continuous process improvement models targeting rapid improvement projects and whole-organization culture shifts. He has a background in specialized clinical interventions such as psychological and neuropsychological assessment, pediatric and family medicine, and a biofeedback certification for pain management. In his current role, he ensures quality improvement for documentation standards and guidance of evidence-based practices for clinical and supervision applications. He is currently engaged in integrated care efforts to better assist vulnerable patient populations who are in need of a wide range of behavioral health and primary care interventions. These collaborative efforts include program development for real-time behavioral health consultation within health settings and ensuring physical health needs are identified and targeted during behavioral health visits.
Dr. Kirk is a Doctor of Psychology in Clinical Psychology and received his degree from Adler University in Chicago. He also has a Master's in Social Work from Washington University in St. Louis. He is an avid cyclist, snowboarder, and guitarist in his spare time.
Giselle Levin
Giselle Levin, PsyD (they/she/he) is a licensed psychologist in the state of California specializing in transgender healthcare and sex therapy. Dr. Levin completed their doctorate at Pace University in New York, NY, and trained as a postdoctoral resident in LGBT mental health at the San Francisco VA Medical Center. They currently work as a transgender health psychologist at Kaiser Permanente in San Francisco, CA. Giselle's clinical and research interests include transgender healthcare, sex therapy, multiple minority stress, and adapting evidence-based interventions for marginalized populations.
Deanna Metropoulos
Deanna Metropoulos is a licensed clinical psychologist. She earned her bachelor's, master's, and doctorate degrees in psychology at the University of Denver. Before completing her internship and forensic psychology fellowship at Saint Elizabeth's Hospital, Dr. Metropoulos worked with diverse populations at various forensic locations, including an emergency shelter, a day program for adults with severe and persistent mental illnesses, a halfway home for individuals with dual diagnosis, a jail-based competency restoration program, a maximum-security correctional facility, a substance abuse clinic for individuals on parole or probation, and a civil inpatient state hospital. Currently, Dr. Metropoulos continues her work in a forensic inpatient hospital, providing treatment and conducting forensic evaluations. She is an active member of the Ethics committee and facilitates the Ethics seminar for our pre-doctoral interns. Dr. Metropoulos is licensed in Washington, D.C. and Virginia.
Sherrie Segovia
Dr. Segovia earned her undergraduate and graduate degrees in psychology before embarking on a 40+ year career serving marginalized children and families. As a counselor, advocate, educator, and training specialist, she worked in clinics, schools, and homes to provide culturally competent care, especially to African-American and Latino communities. During her 25 years as Clinical Manager at Hope Street Family Center, Dr. Segovia led a multidisciplinary team delivering assessment, intervention, and reflective supervision. She frequently presented at conferences and co-authored publications on infant mental health.
Dr. Segovia completed her doctorate in 2003, focusing her dissertation on domestic violence's impact on early language development. She then served as faculty in psychology and counseling at the University of Phoenix and California State University, Los Angeles. Dr. Segovia facilitates online courses on early childhood and provides expertise on parental mental health, substance abuse, cultural competence, parenting, and partnerships. Bilingual and bicultural herself, she has a particular interest in culturally responsive services.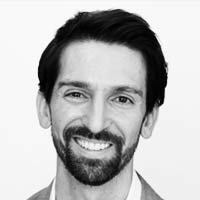 Nick Sotor
Dr. Sotor is a licensed Clinical Psychologist based in Chicago, with over 10 years of experience providing evidence-based behavioral therapies. Notably, he is a DBT-Linehan Board of Certification Certified Clinician, underscoring his expertise in Dialectical Behavior Therapy (DBT). As the founder of Chicago Behavior Therapy, he offers not only therapy services but also professional consultation and clinical training. He is known for his clarity in communicating complex concepts, Dr. Sotor is proficient in bridging theory and practical application in his presentations.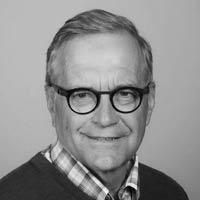 Doug Tynan
Doug Tynan is a Pediatric Health Psychologist who has developed diagnostic and intervention programs for children with ADHD and also organized a large integrated primary care program to serve low-income communities in Delaware through the Nemours Foundation. In addition, he has served on both state and federal advisory boards on health care reform, early childhood programs and the committee for the evaluation of Head Start. He was a special mental health advisor for Head Start at the federal level from 2004-2007. He was a founding co-editor of Clinical Practice in Pediatric Psychology and received the Wright Ross Salk Award for distinguished Service from the Society for Pediatric Psychology of APA. Currently, he is an editor of Population Health Management and routinely reviews for pediatric and psychology journals and is the President of the Delaware Psychological Association. His work has focused on the coordination of health, mental health, education, and social services for children across systems.