Did you know?
our memberships are $99 per year - that's 12 months of unlimited access for one low price.
Select the membership that fits your profession and take as many courses as you want for one low annual cost.
unlimit

ed

course access

$99/year
---
Did you know?
we have over 20 years of experience with online learning.
Online learning you can trust
An innovator in online learning, Continued has been providing online continuing education for more than 20 years! We have the experience to provide a seamless experience that uses the latest technology, and our experts offer courses that cover the latest research and trending topics.

Read about the six sides of our success >
Did you know?
experts from the professions we serve develop and oversee our course libraries.
Did you know?
our customer experience team supports thousands of members annually.
Making virtual learning simple so you can focus on building your knowledge
The customer experience team strives to provide the best possible customer experience to Continued members and to enhance their experience. Team members answer questions about memberships and how courses can meet members' licensing and renewal needs. Most of all, they work to make online CE as convenient as possible!

Learn more about our customer experience team >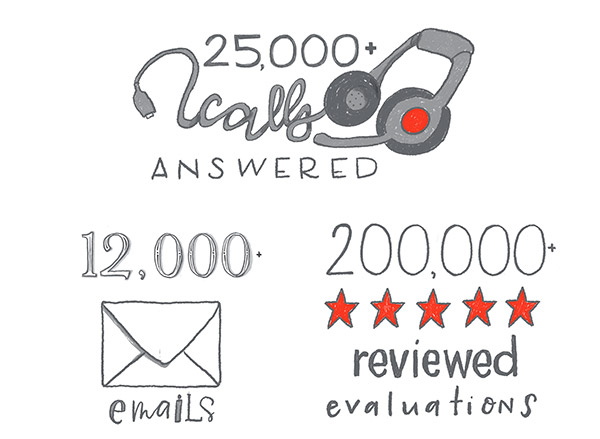 Did you know?
each year, we donate more than $50,000 to professional foundations.
Continued values lifelong learning and demonstrates this commitment not only through providing quality continuing education but also by supporting the professions we serve. Each year, we donate more than $50,000 to support student scholarships and professional foundations.