/respiratory-therapy/ceus/course/anaphylaxis-management-more-than-just-1189

This course provides an overview of current anaphylaxis management. Discussion of topics include causes, steps in diagnosis, assessment, allergy testing, and treatment options. Additionally, reviews emergency medication management, patient/caregiver education, and ongoing management.
Course created on March 11, 2021
Preview Exam
On Demand
Course Type: Video, Text
CEUs/Hours Offered: AARC - CRCE/1.0; CE Broker/1.0 Direct Delivery Of Respiratory Care Services, CE Broker #20-853718; IACET/0.1

Learning Outcomes
After this course, participants will be able to identify individuals at risk for anaphylaxis.
After this course, participants will be able to recognize anaphylaxis symptoms and those that are a precursor to upper airway obstruction.
After this course, participants will be able to explain the key components in the diagnosis and management of food allergies.
After this course, participants will be able to describe anaphylaxis symptom progressions and the first line of treatment.
Agenda
| | |
| --- | --- |
| 0-5 Minutes | Introduction |
| 5-10 Minutes | Anaphylaxis Overview: Description, Categories. at-risk individuals, Early Signs, and Symptoms |
| 10-20 Minutes | Diagnosis and Management: Diary, Allergy Testing Skin Prick.Blood Tests, Oral Food Challenge, Action Plan |
| 20-40 Minutes | Causes and interventions for Food Allergies, Venom, Latex, Exercise and Medication |
| 40-55 Minutes | Mediator response, Medication Interventions, Anaphylaxispatterns |
| 55-65 Minutes | Pollen/Food Allergy Syndrome, Diagnosis, Treatment |
| 65-70 Minutes | Patient Allergy Management and Prevention Education: Conquering Anxiety, Food Labels, Travel. After the Sting, Dining Out, Cross Contact Builying, |
| 70-80 Minutes | Epi vs Antihistamines, Epi-Pen, Auvi-Q Injector use and maintenance |
| 80-85 Minutes | Access to Epi, Action Plan |
| 85-90 Minutes | Summary |
Reviews
71 Reviews
Presented By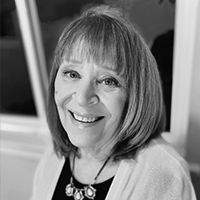 Nancy Nathenson

RRT
Nancy Nathenson is a respiratory therapist with over 35 years of clinical experience in the ICU and rehabilitation, providing education and training in disease prevention, respiratory programs, and personal wellness. Nancy builds connections between healthcare and communities locally, regionally, and nationally. A pioneer and leader in population health management, her strategies are evidence-based, interdisciplinary, and address clinical health outcomes with a health equity lens.
---
More
Presenter Disclosure: Financial disclosures: Nancy Nathenson is the education coordinator at Madonna Rehabilitation Hospital. She received an honorarium for presenting this course. Non-financial disclosures: Nancy has no relevant non-financial relationships to disclose.

Sponsor Disclosure: This Course is presented by Continued Respiratory Therapy.

Content Disclosure: This learning event does not focus exclusively on any specific product or service.


Course participation information
To ensure you are ready to participate, please complete our short Test Drive to prepare your computer to view the course.
Login and logout times will be recorded and documented.
Passing an online exam and completing a course evaluation will be required to earn continuing education credit.
Live Webinars allow presenter and participant interaction. The exam and course evaluation for these courses must be completed within 7 days of the event.
On-demand courses include texts, video and audio recordings of live webinars, and multimedia formats. The exam and course evaluation for on-demand courses must be completed within 30 days of course registration.
To participate in the course, complete the exam and course evaluation, and earn continuing education credit, you must be a Continued Respiratory Therapy member. Participants must complete the entire course; partial credit is not allowed.
Continued Respiratory Therapy is committed to ensuring accessibility to the widest possible audience. We are continually improving the user experience for everyone. If you have questions, requests, or would like to report an accessibility-related issue, please email accessibility@continued.com. We will review your request and respond in a timely manner.
Visit our Contact us page or give us a call if you have questions.
American Association for Respiratory Care
This non-traditional program has been approved for a maximum of 1 contact hour(s) Continuing Respiratory Care Education (CRCE) credit by the American Association for Respiratory Care, 9425 N. MacArthur Blvd. Suite 100 Irving TX 75063. Course # 185194000
---
CE Broker
Continued Respiratory Therapy is an approved provider for CE Broker, provider #50-30700. This course is offered for 1.0 hours. If you are a licensed respiratory therapist in Florida, Louisiana, or Mississippi, CE Broker may be of interest to you. For Florida respiratory therapists, this course is registered in the Direct Delivery of Respiratory Care Services category.
---
International Association for Continuing Education and Training
Continued, LLC, is accredited by the International Association for Continuing Education and Training (IACET). Continued complies with the ANSI/IACET Standard, which is recognized internationally as a standard of excellence in instructional practices. As a result of this accreditation, Continued is authorized to issue the IACET CEU. Continued, LLC, is authorized by IACET to offer 0.1 CEUs for this program.
---
---
We recognize that state CE requirements are constantly changing. If you have any questions regarding our courses and your state requirements, please contact us at 866-382-0799 or contact Customer Service.