/respiratory-therapy/ceus/course/imaging-cxr-diagnostics-interpretation-case-1339

This introductory course focuses on both normal and differential components of radiographic imaging to identify various pulmonary diseases. Multiple case study discussions provide a basic understanding of chest X-ray interpretation, causes, and treatment for disease management.
Course created on July 27, 2021
Preview Exam
On Demand
Course Type: Video
CEUs/Hours Offered: AARC - CRCE/1.0; CE Broker/1.0 Direct Delivery Of Respiratory Care Services, CE Broker #20-878792; IACET/0.1

Learning Outcomes
After this course, participants will be able to identify components of chest radiographic (X-ray) imaging, arteriograms of case studies of the lung field.
After this course, participants will be able to identify markers on X-rays such as pneumonia, pneumothorax, pulmonary embolus, pleural effusion, and COPD.
After this course, participants will be able to identify meconium aspiration of the newborn on the radiograph.
After this course, participants will be able to identify the management of disease using landmarks on patient's radiographs.
Agenda
| | |
| --- | --- |
| 0-5 Minutes | Introduction |
| 5-10 Minutes | Case 1: Pulmonary Embolus |
| 10-15 Minutes | Cause 2: Pneumothorax |
| 15-20 Minutes | Case 3: Pleural Effusion |
| 20-25 Minutes | Case 4: Chronic Obstructive Pulmonary Disease (COPD) |
| 25-30 Minutes | Case 5: Meconium Aspiration |
| 30-35 Minutes | Case 6: Pneumonia |
| 35-40 Minutes | Case 7: Acute Respiratory Distress Syndrome (ARDS) |
| 40-45 Minutes | Case 8: Cardiomegaly |
| 45-50 Minutes | Case 9: Infant Respiratory Distress Syndrome |
| 50-55 Minutes | Case 10: Gunshot Wound |
| 55-60 Minutes | Summary, Q&A |
Reviews
264 Reviews
Presented By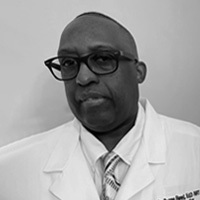 Duane Reed

EdD
RRT, RCP
Dr. Duane Reed received his Doctoral degree in Education from Walden University. He completed his Master's degree in Adult Education from Central Michigan University and a Bachelor's degree in Advanced Respiratory Care from Weber State University. He is the Respiratory Care Program Director at Southern Crescent Technical College. His clinical experience entails over 20+ years as a Respiratory Care Practitioner at Grady Memorial Hospital in Atlanta, Georgia, working in critical care areas of surgical, cardiac, medical, and neuro intensive care units. Over the last ten years, Dr. Reed has contributed to educational publishing companies as a clinical editor and senior reviewer. Additionally, Dr. Reed owns Pulmonary Education Consultants, LLC, a company providing respiratory care educational materials and tutoring services. He has authored study cards in areas of mechanical ventilation, which are nationally published helping respiratory therapists around the country.
---
More
Presenter Disclosure: Financial: Dr. Reed is the owner, Pulmonary Education Consultants, LLC. Presenter received an honorarium for presenting this course. Non-financial: Dr. Reed has no relevant non-financial relationships to disclose.

Sponsor Disclosure: This Course is presented by Continued Respiratory Therapy.

Content Disclosure: This learning event does not focus exclusively on any specific product or service.


Course participation information
To ensure you are ready to participate, please complete our short Test Drive to prepare your computer to view the course.
Full attendance is required, and the times you log in and out will be recorded and documented. If you log in to a live webinar late or if you log out early, you may not be able to earn CE credit.
Passing an online exam and completing a course evaluation will be required to earn continuing education credit.
Live Webinars allow presenter and participant interaction. The exam and course evaluation for these courses must be completed within 7 days of the event.
On-demand courses include texts, video and audio recordings of live webinars, and multimedia formats. The exam and course evaluation for on-demand courses must be completed within 30 days of course registration.
To participate in the course, complete the exam and course evaluation, and earn continuing education credit, you must be a Continued Respiratory Therapy member. Participants must complete the entire course; partial credit is not allowed.
Continued Respiratory Therapy is committed to ensuring accessibility to the widest possible audience. We are continually improving the user experience for everyone. If you have questions, requests, or would like to report an accessibility-related issue, please email accessibility@continued.com. We will review your request and respond in a timely manner.
Visit our Contact us page or give us a call if you have questions.
American Association for Respiratory Care
This non-traditional program has been approved for a maximum of 1 contact hour(s) Continuing Respiratory Care Education (CRCE) credit by the American Association for Respiratory Care, 9425 N. MacArthur Blvd. Suite 100 Irving TX 75063. Course # 185826000
---
CE Broker
Continued Respiratory Therapy is an approved provider for CE Broker, provider #50-30700. This course is offered for 1.0 hours. If you are a licensed respiratory therapist in Florida, Louisiana, Mississippi or South Carolina, CE Broker may be of interest to you. For Florida respiratory therapists, this course is registered in the Direct Delivery of Respiratory Care Services category.
---
International Association for Continuing Education and Training
Continued, LLC, is accredited by the International Association for Continuing Education and Training (IACET). Continued complies with the ANSI/IACET Standard, which is recognized internationally as a standard of excellence in instructional practices. As a result of this accreditation, Continued is authorized to issue the IACET CEU. Continued, LLC, is authorized by IACET to offer 0.1 CEUs for this program.
---
---
We recognize that state CE requirements are constantly changing. If you have any questions regarding our courses and your state requirements, please contact us at 866-382-0799 or contact Customer Service.