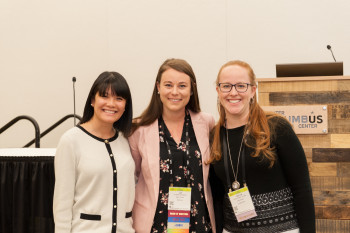 The American Academy of Audiology Foundation (AAAF) has announced two scholarship recipients supported by a contribution from continued's AudiologyOnline.
AudiologyOnline donated $4000 to the AAAF Continued Achievement Scholarship, which benefits qualified students currently enrolled in AuD, PhD, or AuD/PhD programs who show exceptional promise in providing outstanding patient care as clinical audiologists.
This year's recipients of $2000 scholarships each are Kayla Copperthite and Kayla Murphy.
Copperthite is an audiology student at the University of Pittsburgh. Murphy is an audiology student at Auburn University.
"As a doctorate-level profession, we recognize that audiology requires intense personal and professional commitments from students over many years. With the aging population in the US, there is a critical need for audiologists that will only continue to grow," said Christy Huynh, AuD, managing editor of AudiologyOnline. "We see these scholarships as a means to help support these talented audiology students and also as an investment in the future of the profession."
AudiologyOnline offers more than 1400 online courses developed by leading audiologists and industry experts and is part of continued's family of continuing education websites.