Timely clinical topics, research available on continued's AudiologyOnline and SpeechPathology.com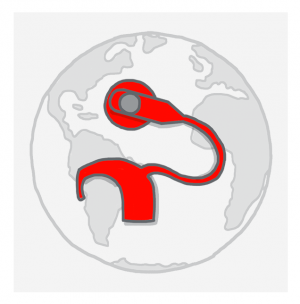 continued's AudiologyOnline and SpeechPathology.com have partnered with American Cochlear Implant (ACI) Alliance to deliver an entirely online conference with CEUs available. 
ACI Alliance international conference, CI2020, was originally slated for March 18-21 in Orlando, Florida, but was canceled due to the COVID-19 outbreak. 
This online learning opportunity will be available in May for all who would have attended CI2020 International as well as anyone interested in cochlear implant clinical research. 
"In order to continue the energy and share the timely clinical research that our international cochlear implant community had planned to share in Orlando at CI2020 International, we are delighted to organize this online conference with AudiologyOnline and SpeechPathology.com," said Donna Sorkin, executive director of ACI Alliance. "Their technology savvy, commitment to the field, and extraordinary organization were just what was needed to make this online offering a reality. ACI Alliance members are grateful to them for supporting our cochlear implant community."  
The online conference will feature more than 40 global experts in cochlear implant presenting selected content from the conference that would have been presented in Orlando. Presenters will record their podium talks in a video course format. The full list of topics and presenters is available here. 
The conference can be accessed beginning May 4 through AudiologyOnline or SpeechPathology.com, with CEUs available through an annual membership. The conference is free to those not seeking CEUs. Click here for more information on access to the conference and CEU availability.  
"We are honored to host this outstanding online conference for our members and the international cochlear implant community," said continued editor in chief Carolyn Smaka, AuD. "Now more than ever, professionals are looking for meaningful, current information online to best serve their patients as well as meet their professional development needs."
AudiologyOnline offers more than 1500 online courses developed by leading audiologists and industry experts. SpeechPathology.com offers more than 450 courses developed by skilled clinicians and industry leaders. Both learning sites are part of continued's family of continuing education websites.  
About continued 
continued is a leading provider of online continuing education. Our mission is to provide an exceptional learning experience that enhances the lives and careers of those we serve. We offer quality, affordable online continuing education resources to a broad range of licensed, certified professionals in the fields of audiology, speech-language pathology, occupational therapy, physical therapy, and early childhood education. As a 100% virtual workplace, continued's more than 100 employees bring talent, expertise, and dedication to the company's mission without geographic constraints.  

About the American Cochlear Implant Alliance
The American Cochlear Implant Alliance is a not-for-profit membership organization created with the purpose of eliminating barriers to cochlear implantation by sponsoring research, driving heightened awareness and advocating for improved access to cochlear implants for patients of all ages across the U.S. ACI Alliance members are clinicians, scientists, educators, and others on cochlear implant teams as well as parent and consumer advocates.