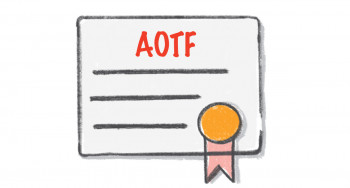 The American Occupational Therapy Foundation (AOTF) has announced two scholarship recipients supported by a contribution from continued's OccupationalTherapy.com.
OccupationalTherapy.com donated $10,000 to the AOTF Scholarship Program, which benefits qualified students currently enrolled full time in accredited occupational therapy educational programs.
OccupationalTherapy.com has supported the AOTF Scholarship Program since 2015, awarding scholarships to outstanding applicants who are pursuing post-baccalaureate degrees in occupational therapy.
This year's recipients of $5000 scholarships each are Caroline Donsbach and Sophia Li.
Donsbach is a doctoral student at the University of Tennessee at Chattanooga. Li is a doctoral student at Washington University. 
"OccupationalTherapy.com is proud to support these two recipients as well as future students," said managing editor Fawn Carson, OTD, OTR/L, ATP. "Our goal is to provide top-notch courses to professionals in the field. What better way to embody this philosophy than helping the clinicians of tomorrow?"
OccupationalTherapy.com offers more than 500 online courses presented by industry-leading experts and is part of continued's family of continuing education websites.