Meet the experts
Our Team
The robust Continued Social Work course library is developed and overseen by an experienced team of social workers and industry professionals.

Katrinna Matthews
DSW, MEd, LAPSW
Managing Editor

Chelsea Richardson
MSW, LCSW, LAC, C-DBT
Senior CE Administrator
Juliet Brewster
Instructional Technology Coordinator
---
Featured Presenters
The instructors and guest editors who present our social work courses are skilled experts in topics such as cultural competence, adverse childhood experiences, and trauma-informed care.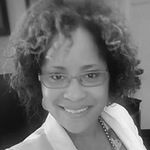 Dr. Mindy Brooks-Eaves, "Dr. BE", is an Assistant Professor at the Whitney M. Young School of Social Work at Kentucky State University. She is a consultant for the Wellness Group ETC, LLC, and co-author and co-editor of The A to Z Self-Care Handbook for Social Workers and other Helping Professionals. Dr. BE has over 16 years of social work experience in the area of administration, teaching, clinical social work, and child welfare. Her passion is self-care and organizational wellness, with a goal of ensuring the sustainability of social workers. In the last several years, her work has centered on creating inclusive and healthy social work environments.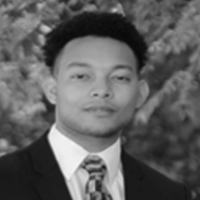 Dr. Dinnerson is an Assistant Professor and the Director of BSW Field Education at Ethelyn R. Strong School of Social Work at Norfolk State University. He earned a Bachelor of Social Work degree from North Carolina Agricultural and Technical State University, a Master of Social Work degree from the University of Illinois, Urbana – Champaign, and a Doctor of Social Work degree from the University of St. Thomas - St. Catherine University. His research agenda centers on African- American men in social work, social work curriculum and instruction, school social work, mental health, substance abuse, and historically black colleges and universities (HBCUs).
Dr. Dinnerson is a member of the National Association of Social Workers, Council on Social Work Education, North American Network of Field Education Directors, Hampton Roads Association of Black Social Workers, North Carolina School Social Work Association, and Kappa Alpha Psi Fraternity Incorporated. His social work practice experience includes school social work, mental health, social work administration, program planning, and community-based advocacy. In the academy, he has taught across the social work curriculum in on-campus, online, and hybrid social work programs. Dr. Dinnerson embraces the motto, "To achieve in every field of human endeavor."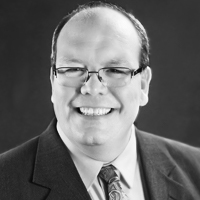 Dr. PJ Winters is the Director of MEd Programs and Associate Professor at East Texas Baptist University in Marshall, Texas. In his over 20 years in education, Dr. Winters has served as a teacher, assistant principal, principal, and college professor spanning all grade levels, P-16.
---
Advisory Board
All Continued Social Work content is vetted by a distinguished Advisory Board that provides topic-specific content and curriculum development.
View Advisory Board