Meet the experts
Our Team
The robust Continued Social Work course library is developed and overseen by an experienced team of social workers and industry professionals.

Katrinna Matthews
DSW, MEd, LAPSW
Managing Editor

Chelsea Richardson
MSW, LCSW, LAC
CE Administrator
Juliet Brewster
Instructional Technology Coordinator
---
Featured Presenters
The instructors and guest editors who present our social work courses are skilled experts in topics such as cultural competence, adverse childhood experiences, and trauma-informed care.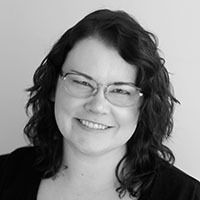 Khara Croswaite Brindle Khara is a Licensed Professional Counselor, Approved Clinical Supervisor, and owner of a group private practice in Denver, Colorado. She is an Amazon best-selling author of Perfectioneur From Workaholic to Well-Balanced. Khara is an experienced educator, trainer, and therapist. She works extensively with young adults between the ages of 13-35 and provides CBT interventions and EMDR trauma therapy. She began her career in community mental health and enjoys providing supervision of fellow supervisors to further develop their leadership style. Khara is passionate about giving people aha moments that create goosebumps and catalyze powerful action.
Teresa Fair-Field graduated from Pacific University in Forest Grove, Oregon with a Bachelor of Science in 1993, and from Chatham University with a post-professional doctorate in Occupational Therapy in 2016. She has worked through the lifespan including early intervention and pediatrics, adult neuro, elder health, and end of life care. She works full time in academic and clinical education. Her primary role is on the Select Rehabilitation education team.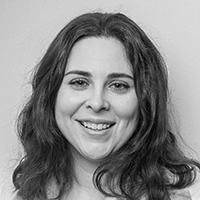 Named by The New York Times and many national and international platforms as America's go-to Leading LGBT+ Expert, Dr. Shane has 25+ years of experience guiding the world's top leaders in business, education, and community via individual, small group, and full-staff trainings. She is known for making each organization's specific Diversity and Inclusion needs become more manageable, approachable, and actionable. This includes physical spaces, hiring practices, policies/procedures, and more. Dr. Shane has two Master's degrees, two licenses to practice mental healthcare, and she is currently shaping the minds of learners as a Lecturer at Columbia University and an Adjunct Professor at Brandman University. She is also the author of "The Educator's Guide to LGBT+ Inclusion," the first book of its kind to guide educators, administrators, and school staff to become able and empowered to make their schools more LGBT++ inclusive.
Learn more about Dr. Kryss Shane at her website: https://www.thisiskryss.com
---
Advisory Board
All Continued Social Work content is vetted by a distinguished Advisory Board that provides topic-specific content and curriculum development.
View Advisory Board