Meet the experts
Our Team
The robust continued Social Work course library is developed and overseen by an experienced team of social workers and industry professionals.

Katrinna Matthews
DSW, MEd, LAPSW
Managing Editor

Chelsea Richardson
MSW, LCSW, LAC
CE Administrator
Juliet Brewster
Instructional Technology Coordinator
---
Featured Presenters
The instructors and guest editors who present our social work courses are skilled experts in topics such as cultural competence, adverse childhood experiences, and trauma-informed care.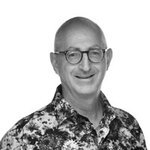 Allan Barsky, JD, MSW, PhD, is a professor at Florida Atlantic University where he teaches professional ethics, conflict resolution, addictions, and pedagogy. In 2020, he was awarded FAU's "Scholar of the Year Award." His book credits include "Interprofessional Practice with Diverse Populations," "Conflict Resolution for the Helping Professions," "Successful Social Work Education," and "Ethics & Values in Social Work." Dr. Barsky is a Past Chair of the National Ethics Committee of the NASW, and received the 2015 "Excellence in Ethics Award" from NASW. He has taught internationally in Israel, the United Kingdom, Canada, Korea, Netherlands, and Finland.
Dr. Angela Moss, PhD, RN, APRN-BC, is Assistant Dean of Faculty Practice and Assistant Professor, Community Systems and Mental Health, at Rush University College of Nursing in Chicago, Illinois. She is responsible for the development and maintenance of over 30 diverse community-based partnerships whereby faculty nurses and nurse practitioners provide primary and mental health care to vulnerable populations in communities across Chicago. Dr. Moss is a board certified, practicing Adult Nurse Practitioner, and beginning in 2009, founded a nurse-managed primary care health clinic with mental health integration for low-income foodservice workers near Chicago's O'Hare International Airport. Dr. Moss is passionate about mental health awareness, and is an American Foundation for Suicide Prevention (AFSP) community walk team leader and advocate.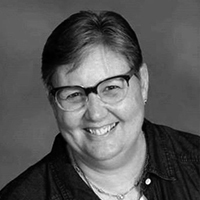 Lisa Zoll is a licensed clinical social worker and has worked for 17 years in the field of Social Work, in various capacities including as a Clinical Psychiatric Specialist at the Penn State Hershey Medical Center Department of Psychiatry in the adult partial hospitalization program and the psychiatric outpatient clinic. Lisa was appointed an Adjunct Instructor in the Master of Social Work program at Temple University, Harrisburg, where she began teaching courses on "Loss and Grief" and "Assessment and the DSM." In 2014, she was appointed as a full-time instructor in the program where she taught courses across the social work curriculum until it's closure. In 2018, Lisa founded "Grief Relief, LLC" where she specializes in helping clients challenged by loss and grief.
---
Advisory Board
All continued Social Work content is vetted by a distinguished Advisory Board that provides topic-specific content and curriculum development.
View Advisory Board