Meet the experts
Our Team
The robust Continued Social Work course library is developed and overseen by an experienced team of social workers and industry professionals.

Katrinna Matthews
DSW, MEd, LAPSW
Managing Editor

Chelsea Richardson
MSW, LCSW, LAC
CE Administrator
Juliet Brewster
Instructional Technology Coordinator
---
Featured Presenters
The instructors and guest editors who present our social work courses are skilled experts in topics such as cultural competence, adverse childhood experiences, and trauma-informed care.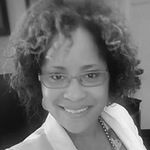 Dr. Mindy Brooks-Eaves, "Dr. BE", is an Assistant Professor at the Whitney M. Young School of Social Work at Kentucky State University. She is a consultant for the Wellness Group ETC, LLC, and co-author and co-editor of The A to Z Self-Care Handbook for Social Workers and other Helping Professionals. Dr. BE has over 16 years of social work experience in the area of administration, teaching, clinical social work, and child welfare. Her passion is self-care and organizational wellness, with a goal of ensuring the sustainability of social workers. In the last several years, her work has centered on creating inclusive and healthy social work environments.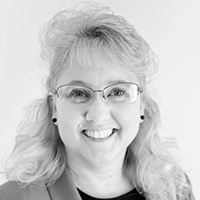 Dr. Yvonne Eaton-Stull is an Associate Professor of Social Work and Program Director of the BSSW Program at Slippery Rock University in Pennsylvania. Dr. Eaton-Stull is a licensed clinical social worker who specializes in animal-assisted social work, crisis intervention, and forensic social work. She has two therapy dogs and actively provides animal-assisted interventions in many human service agencies. She is a canine handler with HOPE Animal-Assisted Crisis Response where she has provided comfort and support following crises and disasters throughout the United States for over 15 years. Her recent research has included implementing animal-assisted interventions in state prisons to address stress and anxiety, self-harm, and grief and loss.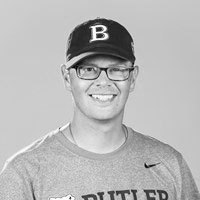 Dr. Matt Moore earned his BA from Hanover College and his MSW and Ph.D. from Indiana University. He is an Assistant Professor and BSW Program Director in the Department of Social Work at Ball State University and the President of the Alliance of Social Workers in Sports. Dr. Moore is a former NCAA tennis player, former college coach, and has coached varsity high school teams for over a decade. Dr. Moore's research focuses on the integration of social work in sports from a macro perspective (e.g., policy and organizational development). Dr. Moore wrote the first-ever Social Work in Sports textbook (released 2018), has several publications on Sport Social Work, and has presented at several dozen national and international conferences. He currently represents ASWIS on the NCAA Task Force on Sleep Disorders and Wellness and is overseeing the Substance Use and Abuse Survey for the NAIA. Dr. Moore was the recipient of the 2017 Excellence in Teaching Award at Ball State University and a 2019 Fulbright Scholarship Award. He teaches macro social work courses covering policy, research, and non-profit development.
---
Advisory Board
All Continued Social Work content is vetted by a distinguished Advisory Board that provides topic-specific content and curriculum development.
View Advisory Board