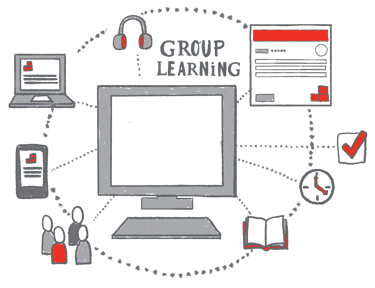 Your partner in group learning excellence
Join the growing community of organization leaders and lifelong learners that have chosen Continued as their partner in group learning excellence.
See how much you can save with Continued
Providing continuing education for social work professionals can be difficult, time-consuming, and costly. Until now.
Trustworthy Experience
As a pioneer of online continuing education, Continued has been delivering quality content for more than 20 years.
Customization to fit your preferences
Courses are offered in multiple formats to fit individual learning styles and lifestyles.
Support & Accessibility
Have a question? You can reach out directly to your designated Account Manager. Your staff also has access to our customer experience team via phone, live chat, and email.
Industry Compliant
Our team of continuing education experts develops courses specifically to meet licensing requirements.
Quality Content
Our trending course content is presented by leading names in social work. Courses cover important social work topics, best practices, and clinical research relevant to the work you do.
Proven Expertise
Our library is developed and overseen by an experienced team of social work professionals and industry experts.
Delivering quality group learning experiences for more than 20 years
Our Group Learning Program offers a turnkey solution that supplements your employee benefits program; streamlines your organization's staff development and continuing education efforts; and supports the professional growth of each staff member.
Unique, branded learning portal that can be featured on your staff benefits dashboard and personalized just for you
Streamlined new-hire compliance and staff development
Significant savings on continuing education allowance/reimbursement, plus minimized labor costs to cover absent staff
12 months of unlimited, 24/7 access to our robust course library (mobile device compatible)
Evidence-based courses presented by experienced experts
Practical, relevant information your staff can use immediately
Self-paced video, audio, and text formats to fit individual learning styles and preferences
Monthly electronic newsletter highlighting new training courses and features to drive engagement
Easy-to-use tools for tracking usage
Flexibility to meet your specific needs, with an option to provide us with a list of participating staff members up front or to send us monthly participant updates
In addition, our Corporate Partners are able to use the Group Learning Program as a compelling featured benefit in their recruiting efforts. In-house continuing education helps lower corporate travel expenses while boosting staff satisfaction and retention.
---
Learn more about our Group Learning Program