Meet the experts
Our Team
The robust Continued Respiratory Therapy course library is developed and overseen by an experienced team of RTs and industry professionals.

Farzana Chowdhury
MS, CCC-SLP, BSRC, RRT-NPS
Managing Editor

Jenny Morrison
BSRC, RRT
CE Administrator

Kimberly Rojas
CLSSBB, CMP, CLP
Instructional Technology Coordinator
---
Featured Presenters
The instructors and guest editors who present our respiratory therapy courses are skilled experts in topics such as COVID-19, critical care, and noninvasive ventilation.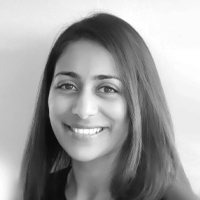 Vrati Doshi is the Respiratory Programs Director at Integrated Respiratory Solutions. She graduated with her Master of Science in Respiratory Care from Rush University Chicago. She currently builds and executes chronic disease management programs for the post-acute population with the goal to reduce hospital readmission rate while managing a team of respiratory therapists.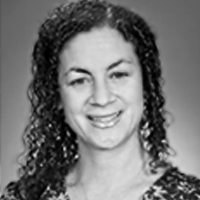 Dr. Pullen is an Associate Professor at Emory University School of Medicine, where she coordinates the service learning program and the pro bono physical therapy clinic. Dr. Pullen's clinical practice and research focuses on the intersection of HIV, chronic pain and opioid use, especially in underserved areas. Dr. Pullen started the first physical therapy clinic within a freestanding, multi-
service AIDS clinic in the southeastern U.S. where she holds weekly clinics and conducts clinical research. She has wide experience in the provision of health services to underserved communities both in the U.S. and internationally. She has published several peer-reviewed journals on the topic
of HIV and physical therapy, and provided the HIV content of the two major study guides for the physical therapy national board licensure exam. In 2015, she received the IPT-HOPE Award from the World Congress of Physical Therapy for her work in the field of HIV and physiotherapy. In 2018, she received the Emory University School of Medicine's prestigious Hidden Gem Award for her groundbreaking work with HIV and chronic pain in vulnerable communities.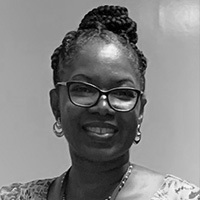 Dr. Lori Taylor completed her associate's degree in respiratory therapy at the University of the District of Columbia, and her bachelor's degree in Healthcare Administration from Washington Adventist University. Dr. Taylor completed both her Master's degree and Ph.D. in postsecondary and adult education at Capella University. She has over 23 years of experience as a registered respiratory therapist. Dr. Taylor is an associate professor, the program director for the respiratory therapy program at the University of the District of Columbia.
---
Advisory Board
All Continued Respiratory Therapy content is vetted by a distinguished Advisory Board that provides topic-specific content and curriculum development.
View Advisory Board