Meet the experts
Our Team
The robust Continued Respiratory Therapy course library is developed and overseen by an experienced team of RTs and industry professionals.

Farzana Chowdhury
MS, CCC-SLP, BSRC, RRT-NPS
Managing Editor

Jenny Morrison
BSRC, RRT
CE Administrator

Kimberly Rojas
CLSSBB, CMP, CLP
Instructional Technology Coordinator
---
Featured Presenters
The instructors and guest editors who present our respiratory therapy courses are skilled experts in topics such as COVID-19, critical care, and noninvasive ventilation.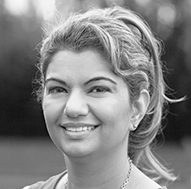 Dr. Aditi Mehra graduated with a Bachelors in Occupational Therapy, from Western Michigan University in 1998 and pursued her Doctorate in Health Sciences from Midwestern University in Illinois. She has practiced as a pediatric OT for the past 22yrs in various settings. During her Doctoral Studies, Dr. Mehra also pursued a certification in Behavior Analysis to improve and enhance collaboration within multidisciplinary teams. Once she delved deeper into this field of Behavioral Psychology, Dr. Mehra uncovered Fit Learning, an academic program based on the principles of Precision Teaching designed to build fluency and address all differences in learning. Dr. Mehra is currently the director of Fit Learning Labs: in Chicago, and London - England. She continues to practice OT in the school setting and is an avid Continuing Education presenter for various Allied health groups. Dr. Mehra has been an Adjunct Professor at Elmhurst University and is the author of 25 tips to increase student engagement on telehealth. She also has the co-host of The ABA&OT podcast and offers behavioral OT resources/ worksheets on addressing problem behaviors and data collection for therapists on her website www.DrAdititheOT.com.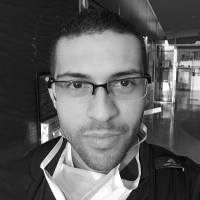 Jaime Sanchez is a practicing Respiratory Therapist with clinical experience in both adult and pediatric critical care management, specifically in the neonatal and congenital cardiac intensive care units for preterm infants. Jaime is also the owner of Respiratory Therapy Resource Center (respiratorytherapyrc.com), dedicated to creating respiratory therapy education for students, new graduates, and virtually any healthcare professional wanting to learn more about the concepts and theories in respiratory care. Jaime looks forward to growing his educational resources to meet the demands in the respiratory profession and to provide the most up-to-date essential respiratory care education content.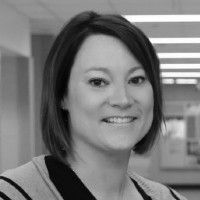 Angela Saunders is the Senior Clinical Director for the Division of Respiratory Care at Cincinnati Children's Hospital Medical Center. She has an Associate of Applied Science in Respiratory Care from the University of Cincinnati Clermont, a Bachelor of Liberal Arts from Northern Kentucky University, and a Master's in the Science of Leadership from Northeastern University. She has been at Cincinnati Children's for 19 years and held a position in Leadership for 8 years. She most recently was the recipient of the YWCA "Rising Star Award", has been nominated for the "Managing Success" award and, "Manager of the Year". She was born and raised in Cincinnati Oho and currently resides in Williamsburg Ohio. Mentoring others to be their best self by being engaged in the work they do is one of Angela's strengths and she spends much time focusing on others' abilities and opportunities.
---
Advisory Board
All Continued Respiratory Therapy content is vetted by a distinguished Advisory Board that provides topic-specific content and curriculum development.
View Advisory Board