Meet the experts
Our Team
The robust Continued Respiratory Therapy course library is developed and overseen by an experienced team of RTs and industry professionals.

Farzana Chowdhury
MS, CCC-SLP, BSRC, RRT-NPS
Managing Editor

Jenny Morrison
BSRC, RRT
CE Administrator

Kimberly Rojas
CLSSBB, CMP, CLP
Instructional Technology Coordinator
---
Featured Presenters
The instructors and guest editors who present our respiratory therapy courses are skilled experts in topics such as COVID-19, critical care, and noninvasive ventilation.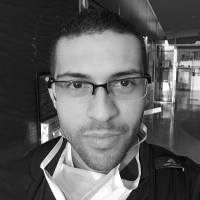 Jaime Sanchez is a practicing Respiratory Therapist with clinical experience in both adult and pediatric critical care management, specifically in the neonatal and congenital cardiac intensive care units for preterm infants. Jaime is also the owner of Respiratory Therapy Resource Center (respiratorytherapyrc.com), dedicated to creating respiratory therapy education for students, new graduates, and virtually any healthcare professional wanting to learn more about the concepts and theories in respiratory care. Jaime looks forward to growing his educational resources to meet the demands in the respiratory profession and to provide the most up-to-date essential respiratory care education content.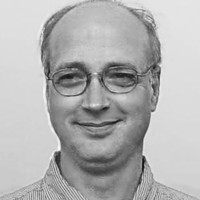 David W. Stein, Ph.D., is Professor and Program Director of the Speech-Language Pathology and Audiology Program at Indiana University of Pennsylvania. He is the Chairman of the Pennsylvania Board of Examiners in Speech-Language Pathology and Audiology. He is past president of the Pennsylvania Speech-Language-Hearing Association, and was previously a member of the Legislative Council of the American Speech-Language-Hearing Association. In composing this presentation, his role is that of a license holder as a speech-language pathologist. He is not representing the Board of Examiners, the Bureau of Professional and Occupational Affairs, or the Pennsylvania Department of State.
Diane Ulmer is an Occupational Therapist treating patients with spinal cord injuries (SCI) in a rehabilitation hospital setting for 18 years. As Program Manager for the SCI program, she provides clinical leadership and program development for the spinal cord injury program. She has served as the coordinator for the diaphragm pacer program, as well as, the study coordinator for a drug trial study for individuals with SCI by DP Clinical. In addition, she serves on the Nebraska AgrAbility Advisory Council and the ACRM Women's Health Task Force.
---
Advisory Board
All Continued Respiratory Therapy content is vetted by a distinguished Advisory Board that provides topic-specific content and curriculum development.
View Advisory Board