Meet the experts
Our Team
The robust Continued Respiratory Therapy course library is developed and overseen by an experienced team of RTs and industry professionals.

Farzana Chowdhury
MS, CCC-SLP, BSRC, RRT-NPS
Managing Editor

Jenny Morrison
BSRC, RRT
CE Administrator

Kimberly Rojas
CLSSBB, CMP, CLP
Instructional Technology Coordinator
---
Featured Presenters
The instructors and guest editors who present our respiratory therapy courses are skilled experts in topics such as COVID-19, critical care, and noninvasive ventilation.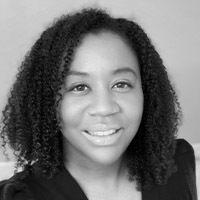 Tasha Perkins Holmes, MOT, OTR/L has a Bachelor of Arts in Sociology from the University of Maryland, Baltimore County and a Master's degree in Occupational Therapy from Nova Southeastern University. Tasha has been an occupational therapist for over 16 years. She has worked in a variety of settings with age groups spanning from toddlers to the elderly. Tasha has spent over 9 years providing school-based OT services with more than 6 of those years using a teletherapy service delivery model. Her teletherapy experience has allowed her to provide school-based OT services across the United States and as well as internationally. In addition to direct treatment services, Tasha also spent time teaching in the Certified Occupational Therapy Assistant Program at Central Piedmont Community College.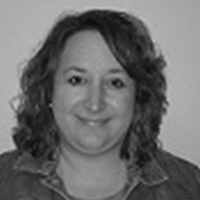 Dr. Tammy Kurszewski is an Assistant Professor and Clinical Chair for the Department of Respiratory Care, Midwestern State University. She is a Registered Respiratory Therapist, who has been teaching in the field for 20 years. Dr. Kurszewski has 28 years of experience with experience in acute care, long-term care, LTAC, homecare as well as the rehab setting. Her research interests include COPD and adverse childhood experiences, global health as well as innovative educational strategies in both the classroom and clinical setting. She earned her Bachelor of Applied Arts and Sciences as well as her Masters of Education from Midwestern State University in Wichita Falls, Texas. Dr. Kurszewski completed her Doctorate of Health Sciences - Global Health Studies program at Nova Southeastern University in Ft. Lauderdale, Florida. Dr. Kurszewski is currently serving her 3rd term as Secretary for Texas Society for Respiratory Care and is active with the Commission on Accreditation for Respiratory Care as a site visitor.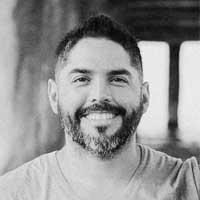 Steven Vela is a Certified Registered Nurse Anesthetist with over 20 years of clinical experience working with adults in a critical care level one trauma center in the Dallas-Fort Worth metroplex. He completed his Bachelor of Science in Nursing from Texas A&M University-Corpus Christi and earned his Master of Science in Nurse Anesthesia from Texas Christian University. His interests and clinical practice include airway management, sedation strategies, and extracorporeal membrane oxygenation (ECMO) specialty.
---
Advisory Board
All Continued Respiratory Therapy content is vetted by a distinguished Advisory Board that provides topic-specific content and curriculum development.
View Advisory Board