Meet the experts
Our Team
The robust Continued Early Childhood Education course library is developed and overseen by an experienced team of early childhood education specialists and industry professionals.

Jessica Lewis
MEd, ECSE
Managing Editor

Kimberly Norris
MEd
CEU Administrator
Juliet Brewster
Instructional Technology Coordinator
---
Featured Presenters
The instructors and guest editors who present our ECE courses are skilled experts in topics such as child development, child care training, and professional development for early childhood providers.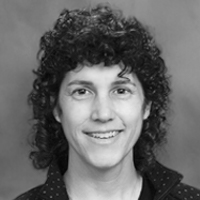 Michelle is an occupational therapist with 30 years of experience and has been in private practice, Access to Independence, for over 10 years. She is a well-respected lecturer, both nationally and internationally and has authored numerous texts, chapters, and articles. She is the co-editor of Seating and Wheeled Mobility: a clinical resource guide, editor of Fundamentals in Assistive Technology, 4th ed., NRRTS Continuing Education Curriculum Coordinator, and Clinical Editor of Directions magazine. Michelle is on the teaching faculty of RESNA and is a member of the Clinician Task Force. She is also a certified Assistive Technology Professional (ATP), certified Seating and Mobility Specialist (SMS), and is a Senior Disability Analyst of the American Board of Disability Analysts (ABDA).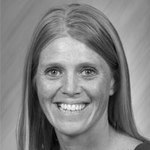 Heather Olsen, EdD is an educator and consultant who has worked at the local, state, and national levels. While her expertise has been on the health and safety of the outdoor environment, Dr. Olsen has worked with a number of youth agencies related to playground safety and outdoor curriculum. Dr. Olsen has lead a number of professional development workshops and trainings on the topic of outdoor play, playground injury prevention, and planning. Dr. Olsen has been a principal investigator on several federal projects, including curriculum development, educational outreach materials, and publications. Over the years, Dr. Olsen has collaborated and partnered on projects with the US Department of Defense, Department of Health and Human Services, Child Care Licensing Divisions, and actively participates with the development of playground safety standards.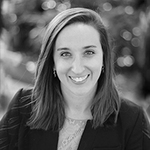 Kati's path to founding Stay the Course has been fueled by a lifelong passion for teaching and leading in the classroom. She holds a Bachelor's degree in Psychology from Harvard University and a Master's degree in Early Childhood Education from Loyola Marymount University. She brings a decade of teaching, coaching, and management experience with an emphasis on equity and inclusiveness, a career that began as a corps member with Teach For America. Over 7 years of working directly with school-based staff in Washington, D.C., she averaged a teacher retention rate of 94%, and consistently rated higher than regional and national averages on measures of teacher satisfaction and healthy mindsets. In addition to her coaching work, she has led numerous professional learning experiences focused on culturally responsive teaching, educator wellness, and values-based leadership.
---
Advisory Board
All Continued Early Childhood Education content is vetted by a distinguished Advisory Board that provides topic-specific content and curriculum development.
View Advisory Board
unlimit

ed

course access


$99/year



Join Now