Meet the experts
Our Team
The robust Continued Early Childhood Education course library is developed and overseen by an experienced team of early childhood education specialists and industry professionals.

Jessica Lewis
MEd, ECSE
Managing Editor

Kimberly Norris
MEd
CEU Administrator
Juliet Brewster
Instructional Technology Coordinator
---
Featured Presenters
The instructors and guest editors who present our ECE courses are skilled experts in topics such as child development, child care training, and professional development for early childhood providers.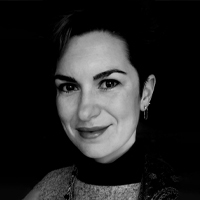 Katie Ryan Fotiadis is an Organizational Development and Learning Strategist at Intentional Learning & Development. Katie Ryan pairs her analytic and creative talents with a background in instructional design, eLearning, organizational effectiveness, facilitation, and data analysis. As a strategist, she provides quality solutions for every project size. A continuous learner and person enthusiastic to share what is learned, Katie Ryan wants to contribute to the success of an effective team and organization. While working with diverse communities, she seeks opportunities to apply mindful approaches and engage clients in intentional problem solving and solutions.
Katie Ryan's professional career spans more than 16 years and encompasses a multi-dimensional perspective with strategic and successful experiences that include: eLearning, instructional design, training and development, facilitation, organization change, performance, talent development, and leadership. She has more than 10 years in Early Childhood Education & Administration, as well as has received recognition for both her professional and academic work. She serves on the Association for Talent Development Kentuckiana's Board of Directors. Katie Ryan Fotiadis is certified in nonprofit management and leadership and holds her Master's degree in Human Resources and Organizational Development with dual concentrations in Workplace Learning and Performance and Leadership.
Stephenie Howard, PhD, LCSW, is an assistant professor at Norfolk State University with the School of Social Work and the founder and president of Communities in Power. She serves on the Child Abuse and Neglect Advisory Committee for Family and Children's Trust Fund (FACT) of Virginia; the Child Welfare Advisory Committee for the Virginia Department of Social Services; and the Council on Racial, Ethnic, and Cultural Diversity (CRECD) for the Council on Social Work Education (CSWE). Her research area is at the intersection of domestic violence and child maltreatment, examining children's exposure to domestic violence. She has authored publications in the areas of trauma, domestic violence, and child welfare. She has practice experience in domestic violence counseling and child protective services and teaching experience in undergraduate and graduate counseling and social work.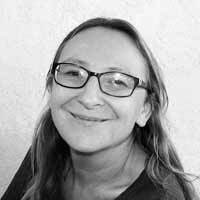 Julia Luckenbill is an early childhood educator and author who works in Davis, California teaching adults and young children. She writes and presents for the National Association for the Education of Young Children as well as in other venues.
---
Advisory Board
All Continued Early Childhood Education content is vetted by a distinguished Advisory Board that provides topic-specific content and curriculum development.
View Advisory Board
unlimit

ed

course access


$99/year



Join Now