Meet the experts
Our Team
The robust Continued Early Childhood Education course library is developed and overseen by an experienced team of early childhood education specialists and industry professionals.

Jessica Lewis
MEd, ECSE
Managing Editor

Kimberly Norris
MEd
CEU Administrator
Juliet Brewster
Instructional Technology Coordinator
---
Featured Presenters
The instructors and guest editors who present our ECE courses are skilled experts in topics such as child development, child care training, and professional development for early childhood providers.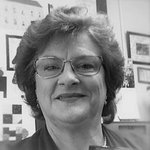 Kathy Lincoln holds a master's degree in Educational Administration and has nearly 25 years experience in education. She provides consultation and professional development for teachers and leaders that supports the creation of high quality, early education environments. With a background in business management, early education, sociology of families and communities, and language acquisition, she has acquired a unique skill set that supports the development of rich learning environments where every student and every staff member can be dedicated to reaching their fullest potential.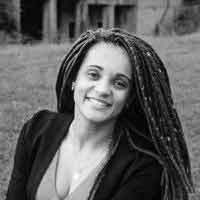 Nadia Tourinho is a trilingual Licensed Independent Clinical Social Worker (LICSW), who speaks Spanish, Portuguese, and English. Nadia has over nine years of experience and has extensive experience in direct and community practice. She specializes in complex trauma, childhood trauma, sexual/physical abuse, domestic violence, autism spectrum disorder, sex trafficking, family/couple therapy, geriatric, grief therapy, depression, anxiety, chronic illness, and life changes. In addition, Nadia is a professor and is very familiar with teaching staff/students both face to face and virtual, advocating on the behalf of clients/students regarding their educational/clinical needs, and facilitating workshops, trainings, and meetings with clients/students in administrative settings. Nadia has taken the lead on training incoming staff/students on compliance, therapeutic interventions, and data entry. She is well-practiced in various treatment modalities, such as motivational interviewing, acceptance and commitment, cognitive-behavioral, dialectic, trauma-informed therapy, and play therapy. Lastly, Nadia is one of the founders of TrueYou Center, a growing mental health clinic.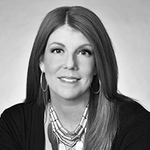 Rachel Wagner is a Lead National Trainer and Early Childhood Mental Health Specialist for the Devereux Center for Resilient Children (DCRC). She is the author of FLIP IT! Transforming Challenging Behavior. Rachel began her career as a preschool teacher and then worked as a teacher and counselor at a therapeutic preschool. She also served as an Early Childhood Mental Health Coordinator and Consultant for several Head Start programs. Later in her career, Rachel began one of New York's first early childhood mental health consultation services. In her work at DCRC Rachel travels the country speaking to groups on topics related to social-emotional health and resilience. Rachel currently resides in the Syracuse, NY area with her family. She is a passionate speaker, a dedicated listener and an advocate for children who communicate in unique ways.
---
Advisory Board
All Continued Early Childhood Education content is vetted by a distinguished Advisory Board that provides topic-specific content and curriculum development.
View Advisory Board
unlimit

ed

course access


$99/year



Join Now