Meet the experts
Our Team
The robust continued Early Childhood Education course library is developed and overseen by an experienced team of early childhood education specialists and industry professionals.

Jessica Lewis
MEd, ECSE
Managing Editor

Allie Pasquier
MS, ECE
CEU Administrator/Assistant Editor

Kimberly Rojas
CLSSBB, CMP, CLP
Instructional Technology Coordinator
---
Featured Presenters
The instructors and guest editors who present our ECE courses are skilled experts in topics such as child development, child care training, and professional development for early childhood providers.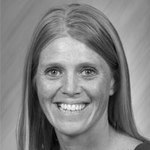 Heather Olsen, EdD is an educator and consultant who has worked at the local, state, and national levels. While her expertise has been on the health and safety of the outdoor environment, Dr. Olsen has worked with a number of youth agencies related to playground safety and outdoor curriculum. Dr. Olsen has lead a number of professional development workshops and trainings on the topic of outdoor play, playground injury prevention, and planning. Dr. Olsen has been a principal investigator on several federal projects, including curriculum development, educational outreach materials, and publications. Over the years, Dr. Olsen has collaborated and partnered on projects with the US Department of Defense, Department of Health and Human Services, Child Care Licensing Divisions, and actively participates with the development of playground safety standards.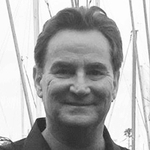 Dave Scahill is the Founder and CEO of The Discovery Source, which creates and produces materials for children, teachers, and families that provide results for issues educators are looking for solutions. Dave has been doing Science, Math and STEM training for early childhood teachers since 1987. His workshops are hands-on, engaging, and fun! He has a way of making Science and STEM easy to understand and ready to implement the next day!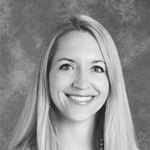 Dr. Amy Schlessman has a Bachelor of Science degree, a Master of Physical Therapy degree, a Doctor of Physical Therapy degree, and a Doctor of Health Science degree. Amy has taught as an assistant professor and an adjunct professor at Mount Saint Joseph University. She has also taught as an adjunct professor at Sinclair Community College, Miami University, and the University of Cincinnati. Amy is currently an assistant professor at the University of Findlay while she continues to work as a school-based physical therapist. She has practiced physical therapy for eighteen years primarily in the school-based setting, promoting physical activity embedded into academics, interdisciplinary collaboration, and the use of technology in therapy, while closely working with educators, administrators, therapists, and parents. Amy has conducted numerous presentations for teachers, parents, and therapists on a variety of topics.
---
Advisory Board
All continued Early Childhood Education content is vetted by a distinguished Advisory Board that provides topic-specific content and curriculum development.
View Advisory Board
unlimit

ed

course access


$99/year



Join Now