Meet the experts
Our Team
The robust Continued Early Childhood Education course library is developed and overseen by an experienced team of early childhood education specialists and industry professionals.

Jessica Lewis
MEd, ECSE
Managing Editor

Kimberly Norris
MEd
CEU Administrator
Juliet Brewster
Instructional Technology Coordinator
---
Featured Presenters
The instructors and guest editors who present our ECE courses are skilled experts in topics such as child development, child care training, and professional development for early childhood providers.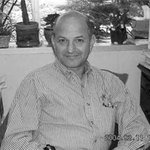 Dan has worked for over 40 years in the field of behavioral health. He has worked as a child care worker in residential treatment and as a therapist in residential treatment, inpatient, outpatient, and community settings. Dan has been involved in the field of fetal alcohol spectrum disorders (FASD) for over 25 years, serving as the FASD Specialist for the SAMHSA FASD Center for Excellence for 14 years. He has presented regionally, nationally and internationally on FASD focusing on interventions and prevention for children, adolescents and adults. For this work, his son Bill, who was diagnosed with fetal alcohol syndrome at age 19, has been his mentor and best teacher. In addition to FASD, Dan has developed curricula and provided training and technical assistance for families and professionals working in many related fields. He currently works as a consultant, providing training and technical assistance to agencies, communities, states, grant programs, and provinces.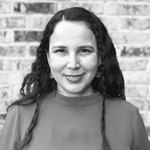 Erika Flores is the founder of ChildrenFlow, an organization whose mission is to empower young children's development through evidence-based professional development to teachers, coaches, trainers, and administrators. She has over 20 years of experience in the early education field in various capacities and in different countries. Erika has brought her expertise to large statewide strategy and implementation programs, school districts, Head Start programs, non-profit organizations and to the private sector. Before founding ChildrenFlow, Erika worked at Teachstone as a Client Relations Director, at the University of Virginia as a Researcher, and at DePaul University as faculty teaching courses to graduate and undergraduate students. Erika has also taught young children in Mexico and the US. Erika earned her MEd from the University of Illinois at Chicago and her BS in Psychology from the Universidad de Monterrey.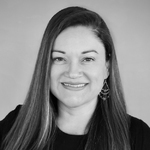 Tatiana Rodriguez.
Professor. Corporate Trainer. Photographer. Video Storyteller. Happily investing in the next generation.
Tatiana believes that life is a gift and that leaving a meaningful legacy matters. She enjoys her time in interactive college classrooms investing in student leaders and in dynamic corporate classrooms investing in professionals with growth mindsets. Outside of the classroom, she is part historian, part creative and her contribution to this world is to create powerful stories and record them for future generations.
---
Advisory Board
All Continued Early Childhood Education content is vetted by a distinguished Advisory Board that provides topic-specific content and curriculum development.
View Advisory Board
unlimit

ed

course access


$99/year



Join Now