By Tony Perlak, CEO of LaCalle Group, the parent company of Continued and Simucase 
The title chief executive officer comes with many rewards and challenges. When you are the CEO of an organization like Continued and its sister company—with no physical address and no proverbial corner office—the rewards and challenges are unique to say the least.
Continued is part of a family of growing companies focused on online learning for licensed professionals and students. Now approaching almost two decades of consecutive financial and team member growth, a unique component of the company is its 100% virtual work environment. 
When I joined Continued after 20 years in corporate life, to say that I had some trepidation about the virtual workplace would be an understatement! Obvious concerns immediately came to mind: How do you meet and form relationships with your colleagues? What replaces chats at the water cooler? Will my home office allow me to focus on the task at hand without distraction? And most importantly, will a virtual environment be additive or deleterious to work–life balance?
With more than four years of tenure now under my belt, I can safely say that all initial concerns abated within the first few weeks on the job and have since been replaced with a genuine appreciation for what makes our virtual environment so special. We've even been recognized for our unique and successful workplace culture by Great Place to Work and FORTUNE. As I reflect on the characteristics that make us successful, I consider these to be the five cornerstones that enable our virtual culture to thrive:
Culture eats strategy for breakfast.
This is an understandably polarizing statement, but in our environment, it is a key guidepost. Culture and team are constants for us, and entirely in our control, while strategies change and can be impacted by external forces. We simply do not compromise on culture.
Work–life balance is a requirement, not a myth.
We have team members who work from home in various time zones, and we have had team members traveling the world on programs like Remote Year. We also entrust each person to be 100% accountable for their work. Consequently, there is less focus on punching a clock or set office hours and more focus on getting the job done when you say you will and being available should a coworker need you. We attend our kids' school, musical, and sporting activities, and we recognize that recurring 60 to 80 hour work weeks are not a badge of honor but instead a clear sign that we are not providing a team member the resources that they need to succeed.
Culture and team are constants for us, and entirely in our control, while strategies change and can be impacted by external forces. We simply do not compromise on culture.
We are organically funded.
We are fortunate to be self-funded, reliant on no external parties for capital. This enables us to take risks, make mistakes, be accountable, and worry a bit less about blame. When I first started with the company, I encouraged my marketing team to blow their budget the following month. I wanted to see what initiatives they had waiting in the wings or how creative they could be to build our brands or directly increase revenue. I didn't worry about being fired, nor did they.
No secret sauce here, just a well-honed combination of tactics that helps us make amazing hires and help the new team member succeed out of the gate. The tactics include remote and face-to-face stages of the interview, inclusion of team members who help evaluate the candidate's cultural fit, and an assessment—the Birkman—to help identify not if the candidate can do the job (a resume and references can do that) but what that person needs to succeed.
Never take it for granted.
There is the saying "what gets measured gets managed." This holds for nurturing and evolving your culture as well. On a recurring basis, we poll all team members to ensure that they are engaged and equipped to succeed, from basic requirements like the right computer equipment, to ensuring that they have opportunities to learn and grow. Culture is a process, not an event!
Culture is a process, not an event!
As I've embraced this role and this culture, I'd say it is that final element that is the most important. All of our team members ensure that we are all meeting the expectations of our culture on a daily basis. We do it by adhering to a defined set of core values that influence everything we do. 
I believe the lessons we've learned can be applied to any growing business, wherever or however the work gets done. While perhaps an outlier versus the norm, Continued is an example of a 100% virtual company that is thriving with engaged, focused, and connected team members indeed living the dream.
_________________________________________________________________________________________________________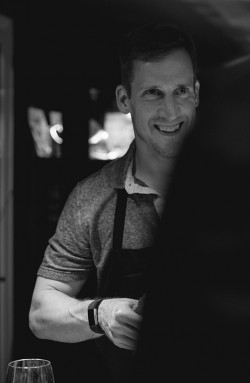 Tony Perlak has over 20 years of experience as a highly accomplished and knowledgeable marketing and finance executive with profit and loss responsibility as well as extensive expertise in marketing strategy, product development, direct response media, pricing and promotions, and financial planning and analysis. As Chief Executive Officer of LaCalle Group, the parent company of Continued and Simucase, Tony is responsible for strategy, growth, and culture across the businesses.
Tony previously served in various marketing and finance management roles across a variety of industries with companies like Lockheed Martin, AT&T Wireless, Gate Gourmet, Nutrisystem, and Vonage. Tony holds an MBA from American University's Kogod School of Business and a BA in Psychology from Bates College.
After spending the last 10 years in Swarthmore, Pennsylvania, Tony and his family are leveraging the freedom that virtual work affords, currently spending time in Vermont before heading west to New Mexico. The Perlaks say that beyond that, who knows?!